Light is key in photography. Without light photos wouldn't exist. This is an area of the wedding planning that is very often left out. As a wedding photographer my goal is to capture the natural mood of your wedding day. I try my best to stand in the background and document the moments just as they happened. I wouldn't say there is a perfect lighting situation, but there are a few lighting situations to avoid that can help enhance your photos. The following are some suggestions to help you get the best light on your wedding day.
Remember these are just suggestions and not to be taken as the only way. Experienced photographers can make interesting photos given a range of lighting situations.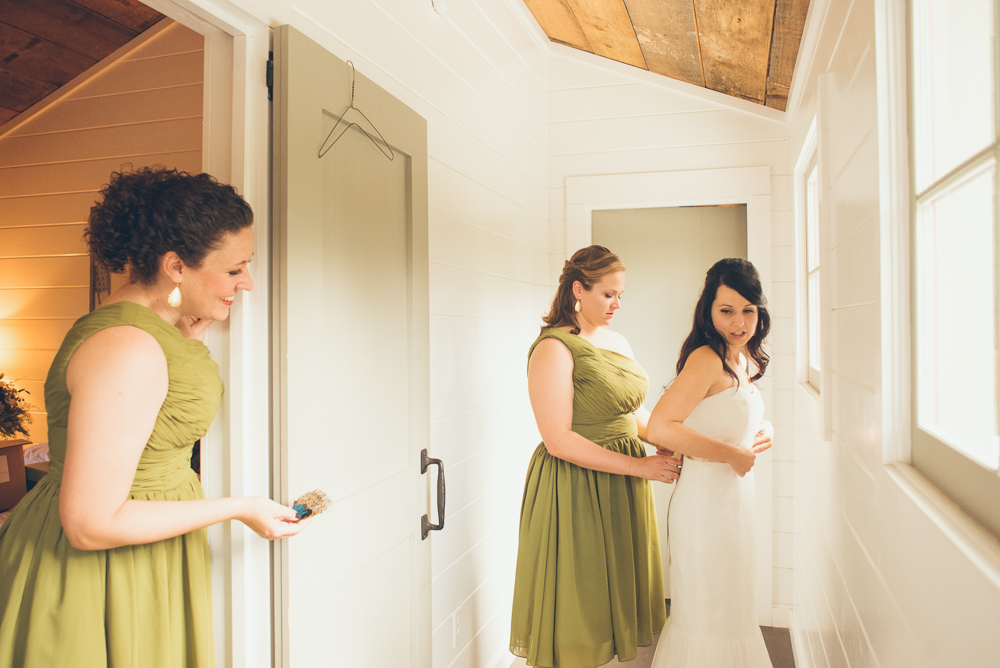 Preparation Photos
The getting ready photos are the least planned part of many weddings. Most hotel rooms have table lamps that give off a yellowish glow. If the walls are dark, then that will also cause most of the light to be sucked away into an abyss and give an odd color tinge to the room. An ideal area would be a space with large windows and light colored walls.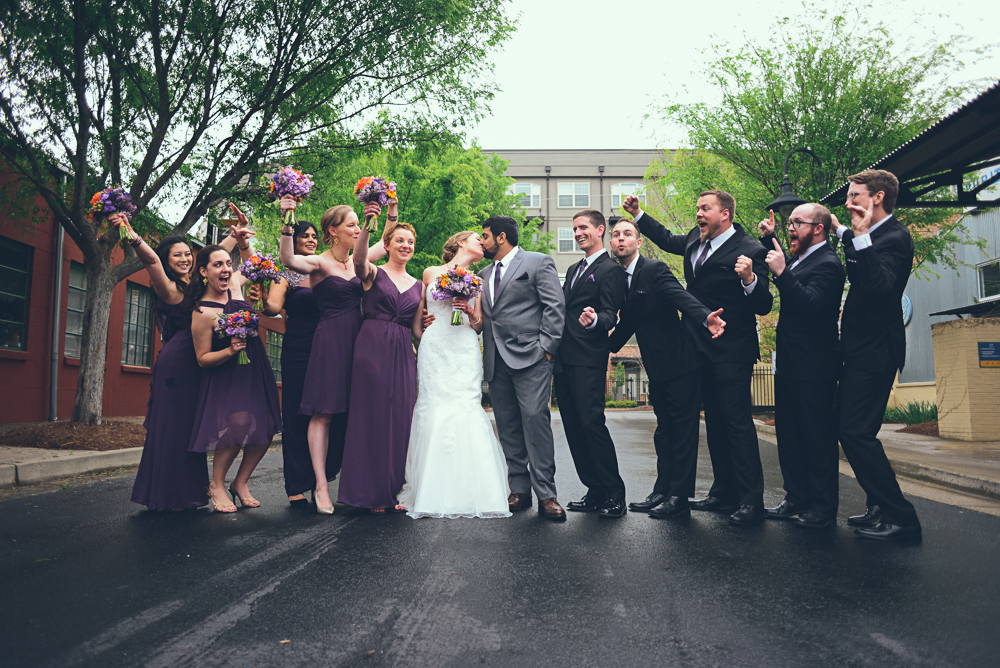 Wedding Party Photos
Harsh sunlight happens between 10 a.m – 4 p.m. This is why most photographers cringe when we have a mid-day ceremony. Shadows are everywhere and people are squinting – it's a rough time. When dealing with photos during this time it's best to find a nice location with an even amount of shade that can be used to diffuse the light and keep everyone cool.
Ceremony
Ceremonies can have a range of beautiful light options. I prefer not to use a flash during an indoor ceremony and most places don't even allow that. When thinking about your indoor ceremony location light consider if your photographer will be able to see your face lit from the start of the aisle. If you're using candle light, make sure your candles are big and set down more than you think you need. Also, make sure to place a few candles near your alter so that you will both be well lit during the ceremony. Camera settings can be pushed to accommodate low lighting, but that brings more grain into your photographs.
Outdoor ceremonies have better lighting before the hour of 10 a.m and after 3 p.m. This avoids the time of day when the sun is directly beating down and faces tend to have dark shadows over them. The best time in general is around 2 hours before the sun sets.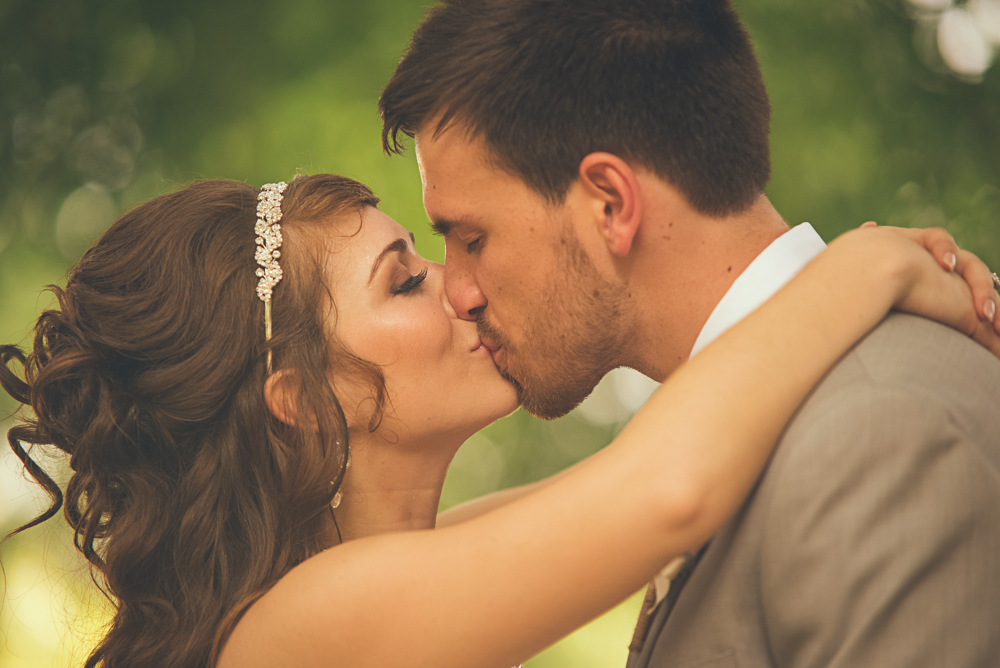 Portraits
My favorite part of the wedding day! The portrait session can be a fun time to try some experimenting with light. If you really want to capture the urban look of a city skyline or the warmth of a field plan to have your portrait session after your ceremony in the later hours of the afternoon. If you're worried that sunset will run into your reception time talk to your photographer about taking ten minutes out of dancing to go get some portraits. It will be worth stepping away for a few minutes to get the beautiful glow of the sunset light.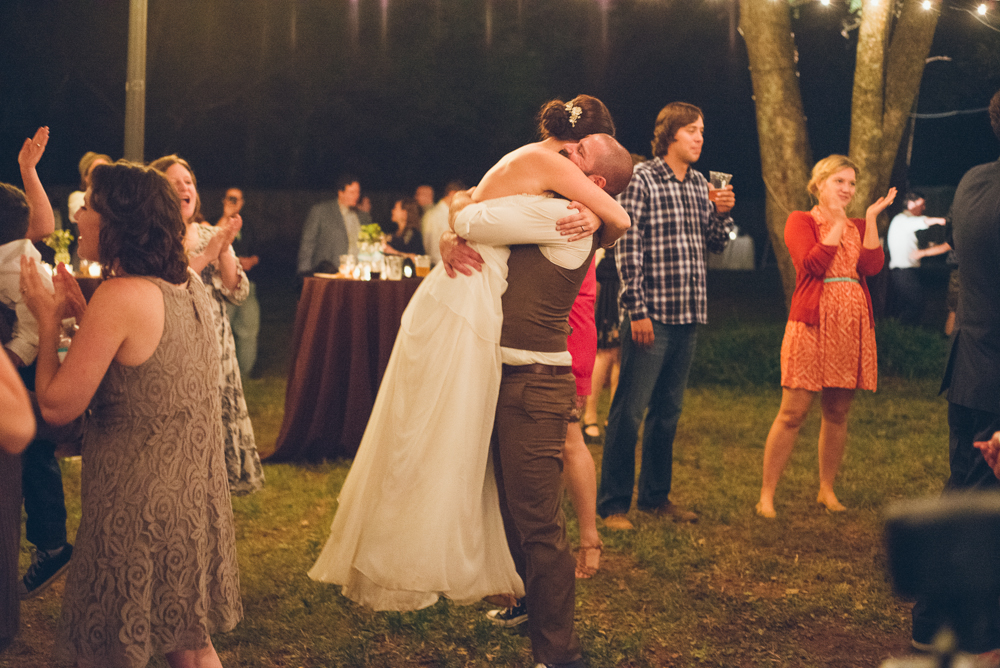 Reception
When I think about receptions the first thing that jumps into my head is DJ lights. In photos DJ colored lights will lead to a variety of colored marks on everyone, which could look cool, but usually not on your face during the first dance. This is also very hard to edit out of photos. I'm not saying DJ colored lights are bad, but I highly suggest talking with you DJ and holding off on the colored light display until after the main events (speeches, first dances, cake cutting) are over. If you are having an outdoor reception you can bump up the ambiance around the dance floor by adding string lighting around the reception area for a pretty natural looking glow.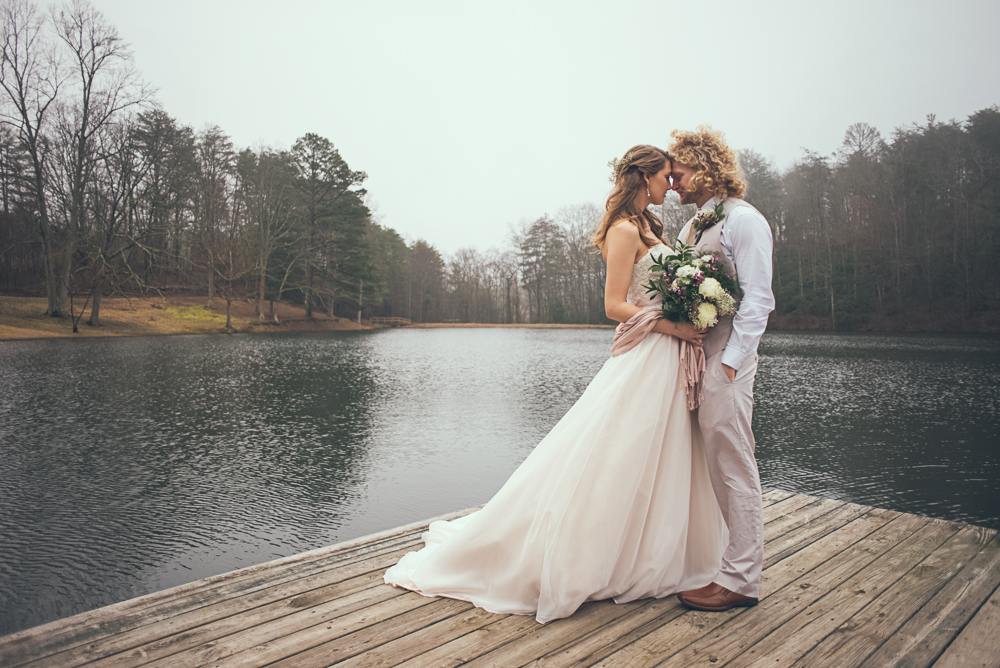 Rain and overcast skies
Don't panic. Rain happens, and it's going to be okay. Overcast skies are great for photos and help diffuse the sunlight to get rid of those harsh shadows. Rain adds a different dynamic to portraits and can make some really cool moody photos. Make sure to have a backup plan ready just in case.
Lighting can be fun and festive and is very helpful to get amazing wedding photos. I hope these suggestions inspire you think about how light can set the mood for your wedding day.
If you have any ideas for wedding lighting or interesting ways you planned for your wedding let me know in the comments!
For more wedding information click here.