The wedding dress industry is mind-blowing. I'm not surprised that there is a TV show just for the process of hunting down the perfect wedding dress. The styles alone could take you months to figure out. Cuts like: Trumpet, A-line, Empire, Princess, Column, Ball Gown, etc. Then you have to decide straps or no straps? Long or short? Let's not even get started on the fabric. I may not be able to explain why a princess cut doesn't fit a pear shape (or wait does it?) but these tips will be more helpful in the sea of wedding dresses.
Look the part
This isn't like a trip to your local Target to try on a T-shirt. You are about to drop some serious money on a dress. You should go to the fitting with you hair done and some makeup on. You need to feel beautiful and confident and have a real idea of what you will look like on your wedding day. It will help I promise.
Ask for guidance
This doesn't mean invite all of your friends and let them score your dress choices. Think about your friends' styles – you probably don't like every outfit choice they make. Ask for some guidance from a past bride before you go and limit your shopping group to a few close girlfriends. Guidance steers you in the right direction and limits those fifty options to about five. The ladies at the shop know so much about what body types fit which style. Enlisting the help of every lady you know is best after you have narrowed your options down to two or three wedding dresses.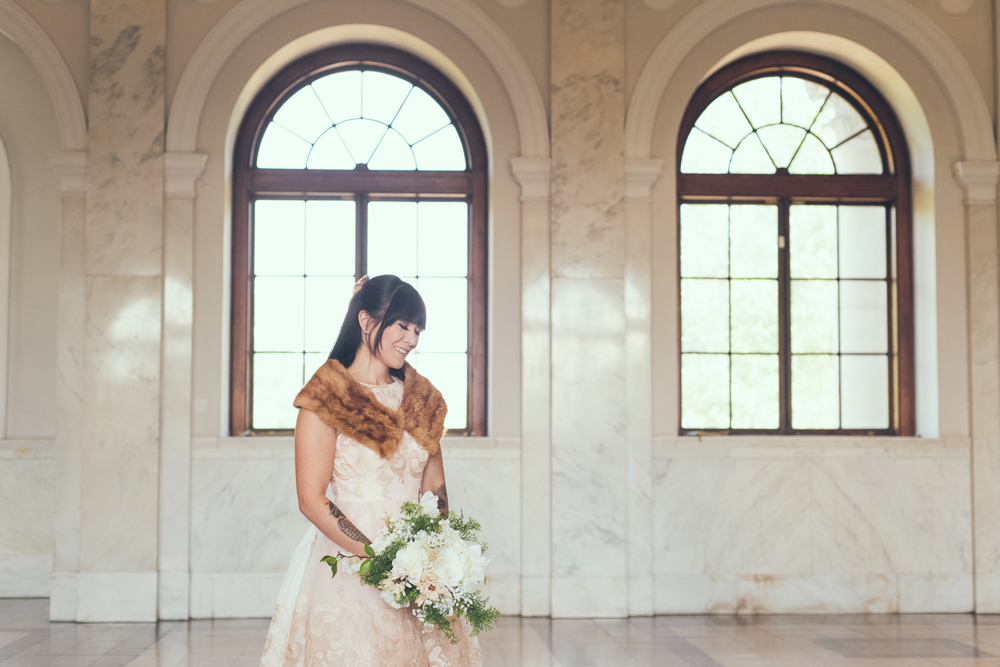 Set a budget
Before you even step into that bridal shop set your budget. Dresses can be crazy expensive and you don't want to get caught paying an extra thousand dollars. Plus, you have to think about extra expenses like alterations. Don't cut your wedding budget to fit your dress – find a dress within your budget. Store owners will work with you and even negotiate sometimes if you let them in on the details.
Take pictures
You will be photographed in this dress for an entire day and those photographs will be around forever. Taking a picture of yourself wearing it will give you a different perspective. Make sure you see how it looks in different lighting situations like natural window light vs overhead store lights. Take the picture home and look at it the next day to see if you still like it.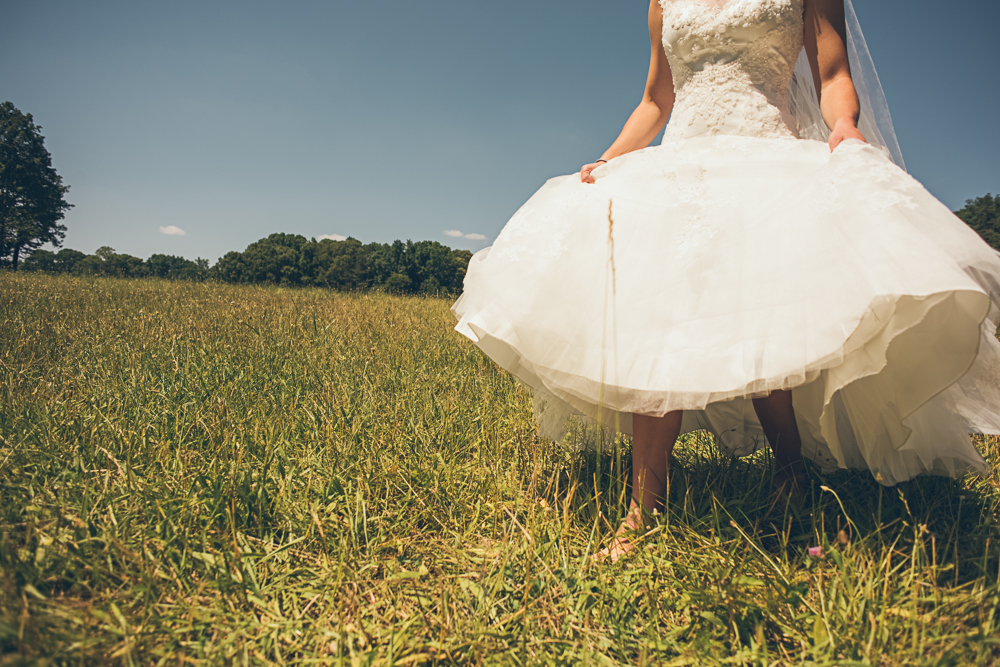 Bring the right shoes
If you don't have your shoes yet bring a pair that are similar. See how the shoes feel with the dress and walk around a little. I have seen brides try everything on the day of the wedding and all of the sudden the shoes are too high or the dress is too short. Brides have switched shoes with bridesmaids just to be able to walk down the aisle and dance. Save yourself any wedding day stress and bring the right shoes.

Pick a dress you like
This may sound crazy, but ultimately you should pick the dress you like. This is not your friend's wedding or your grandmother's wedding. They can point you in the right direction, or some sort of direction, but when it comes down to your wedding YOU will be the one wearing the dress. You should love it no matter what anyone else thinks. You are the bride if you love it and it fits your style whether it is pink vintage or white with a lovely ten foot train – you rock that dress!
All Photos By: Joyelan.com
For Information on Wedding Photography contact me here