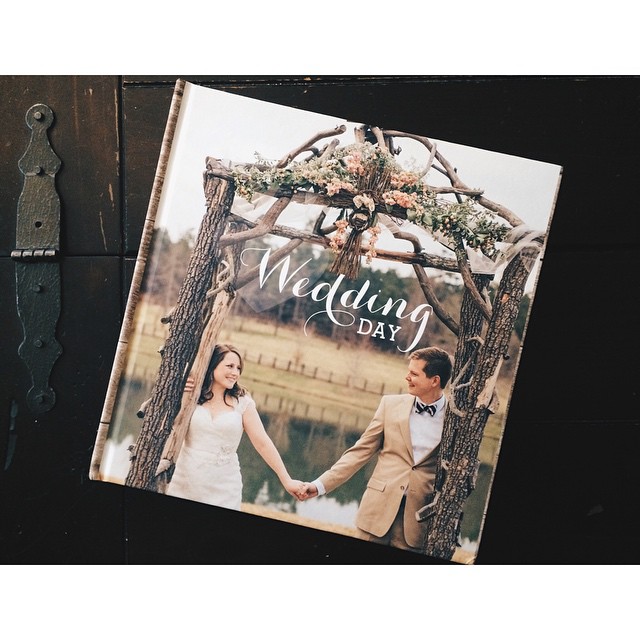 I'll probably be shunned by the entire wedding community, but I don't offer wedding albums.
Why is that? Well, the short answer is because I want you to have one.
Here's a short story. I used to make wedding albums and a couple really wanted one, but even the cheapest one was too much money. They were bummed, but with the images I gave them they were able to create their own. They enjoyed the process and had enough money left to buy two smaller wedding albums for their parents. When they called me for anniversary photos they brought their album to show me. Honestly, it was beautiful, well made, and didn't come from a high end company. For me it was a great feeling to see how happy they were and to see that they actually were enjoying the photos I worked so hard on. Having an album of their memories meant so much more then having the best album on the market.
If you just want a simple quality wedding album here is a list of three great companies. I've also included what I like most about each of them.
Albums Remembered
This company was started by newlyweds with the same album concerns as most people. The have great customer service and make templates based off of your ideas. The prices are mid range, but they have a variety of styles to choose from and the best quality outside the companies that only market to photographers.
Artifact Uprising
http://www.artifactuprising.com/photo-books/layflat-photo-album
This company is newer to the market, but I love their products. I've ordered prints as gifts and I'm always excited when a new product comes out. The best part is they are as Eco friendly as a printing company can get. Their paper is recycled and they work with a non-profit providing jobs for adults with intellectual and developmental disabilities.
Mixbook
Mixbook has it all. Fun designs, user friendly interface, and bright colors! Making albums with mixbook is actually a fun experience. They have low end and higher end products and I've even seem some of the albums my couples made that turned out beautifully.