Travel is forever our number one hobby. I call it a hobby because it's what we spend all of our spare money on. We save it all up for our next epic adventure. We even bring our dog Stella whenever possible. Of course that means if I'm shooting a destination wedding within driving distance from Atlanta I'm bringing my group and we'll make a fun road trip out of it.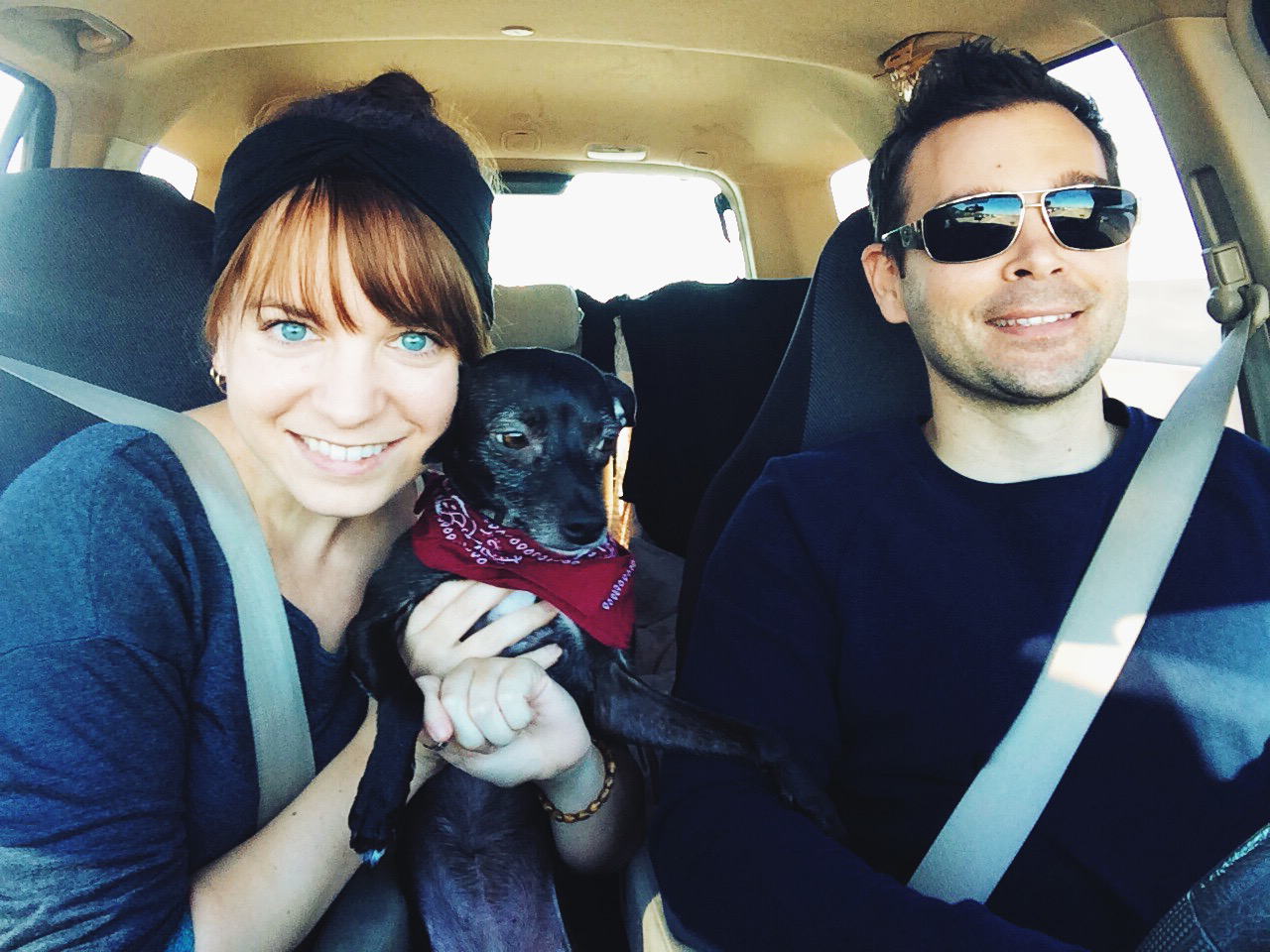 This wedding is special to me because besides being a ridiculously beautiful location for a wedding, I met Amber in middle school. It's been 15 years since we all walked those halls (my boyfriend also went to that school)  and since we saw each other last. Crazy. For the wedding Amber and Travis rented out an Estate on the top of a mountain with a private cliff view overlooking the gorgeous North Carolina landscape. The trees were in the peak of their warm fall tones which gave us a lovely backdrop for the portrait session. The weather was not as helpful and the temperature dropped as the day went on. It became so windy that the reception was moved inside and there were discussions of skipping the epic cliff photos altogether. As an artist I try my best at every wedding to give my couples the best photos possible, which sometimes means asking them to do some pretty daring things. This was at the top of the list so far. I've never before had to ask a bride in a hoop skirt and a 10 ft train to stand on the edge of a cliff in gusts of wind. Luckily, Amber hiked up her wedding dress and climbed up that rock ignoring the comments of others. I of course wasn't about to stop her.  She got her amazing photos and she proved that if you want those epic shots you see on Pinterest – when the photographer tells you to stand on the cliff you do it. And I hope you really really trust your photographer.
I'll let the rest of the photos speak for themselves.
Amber and Travis you rock.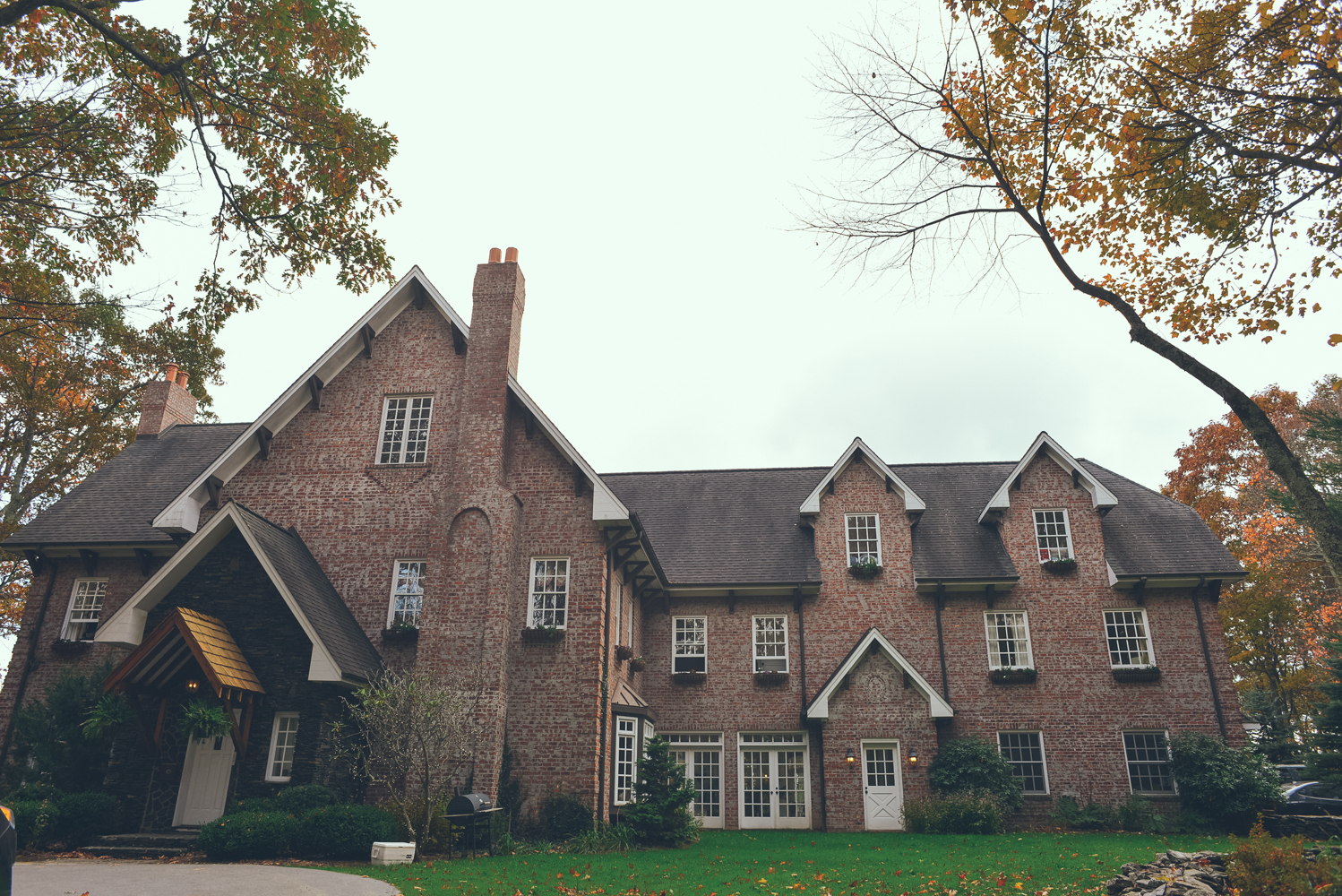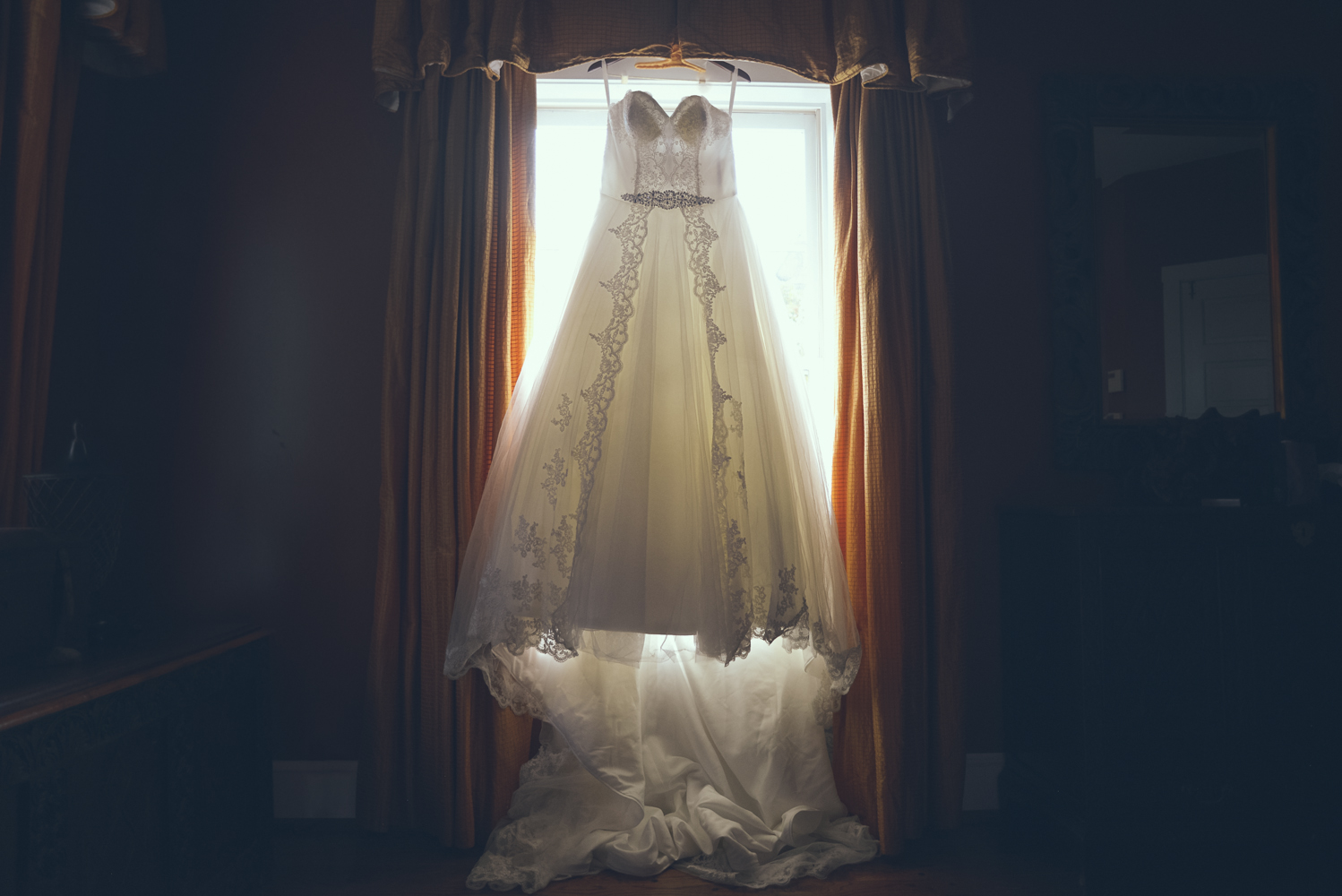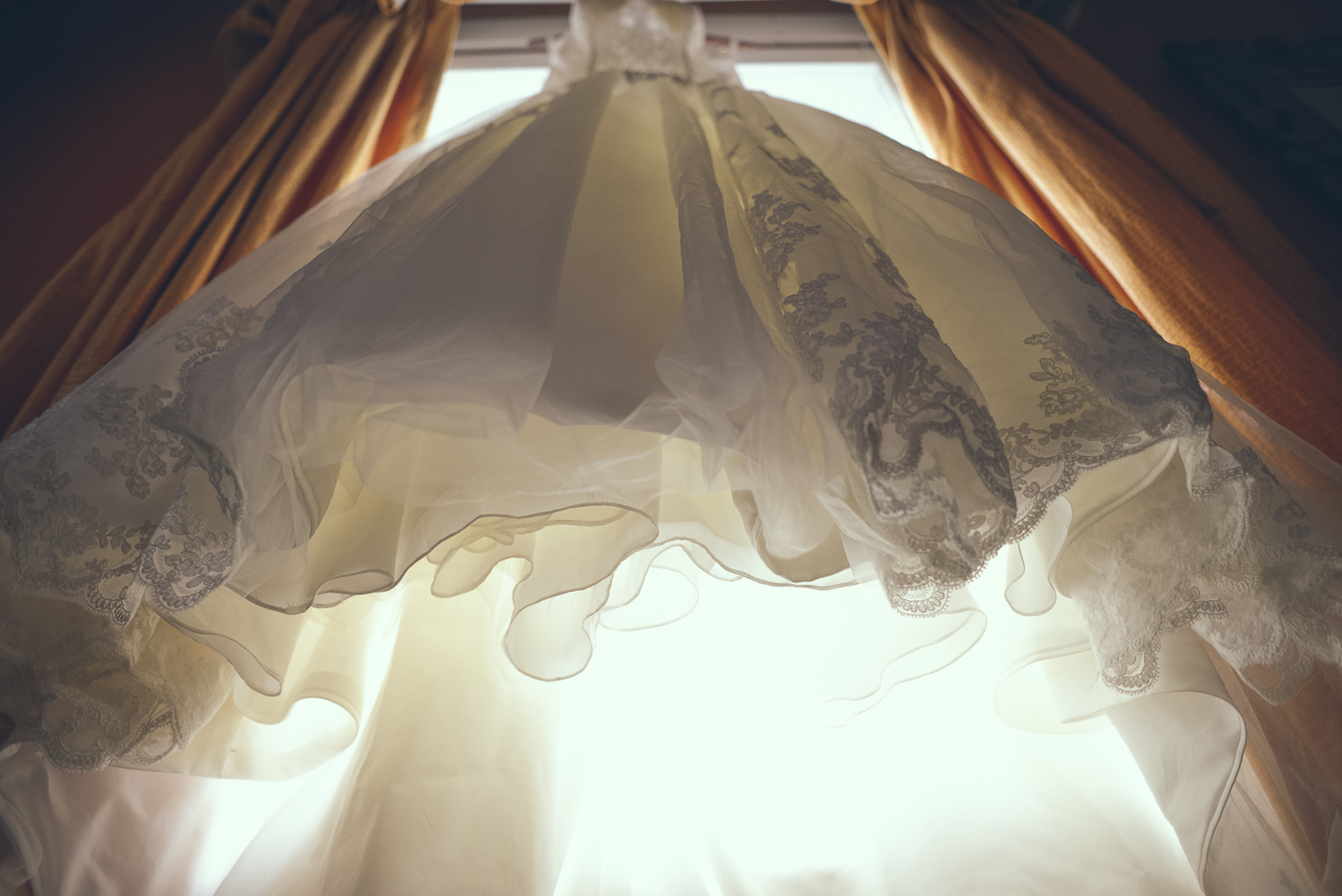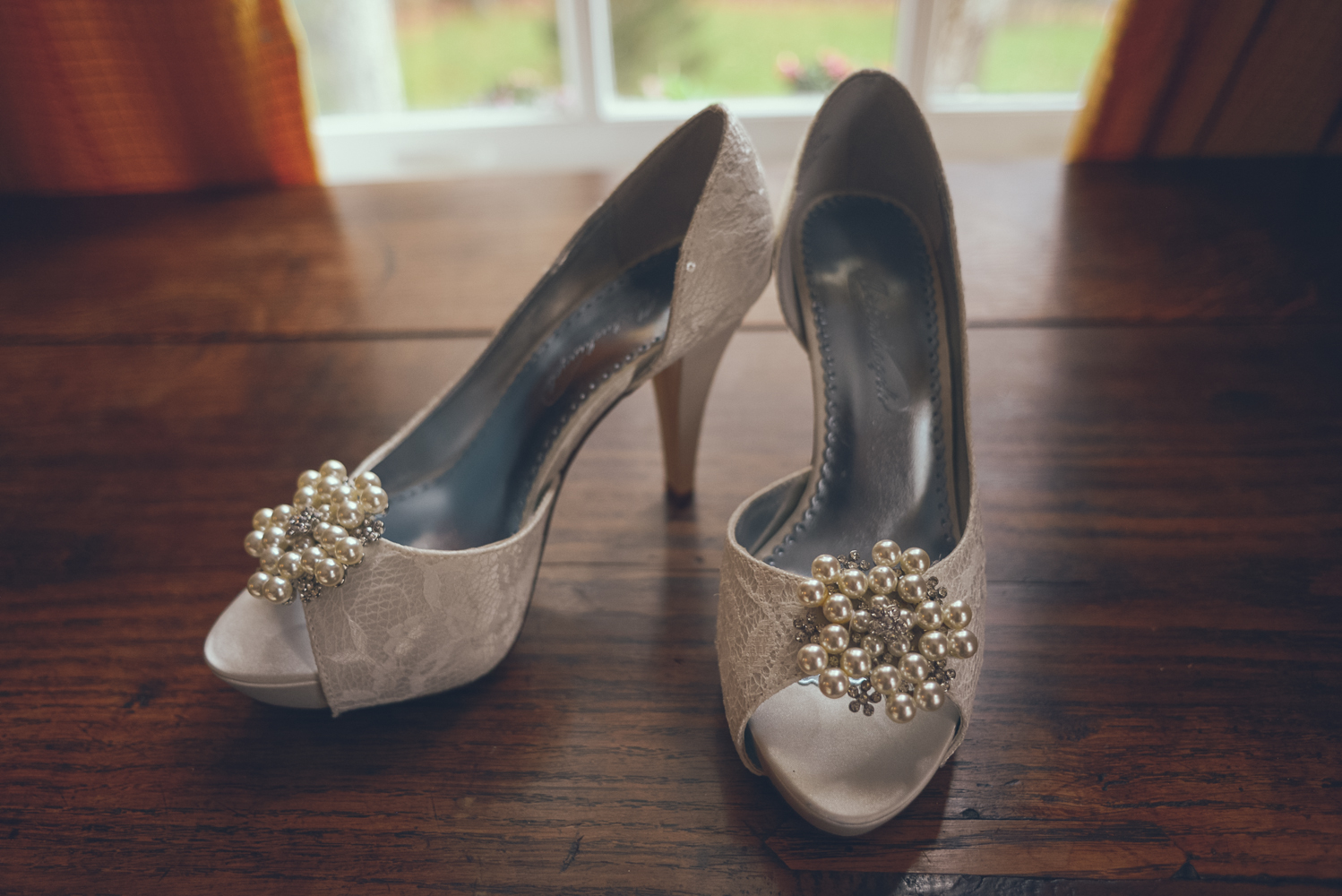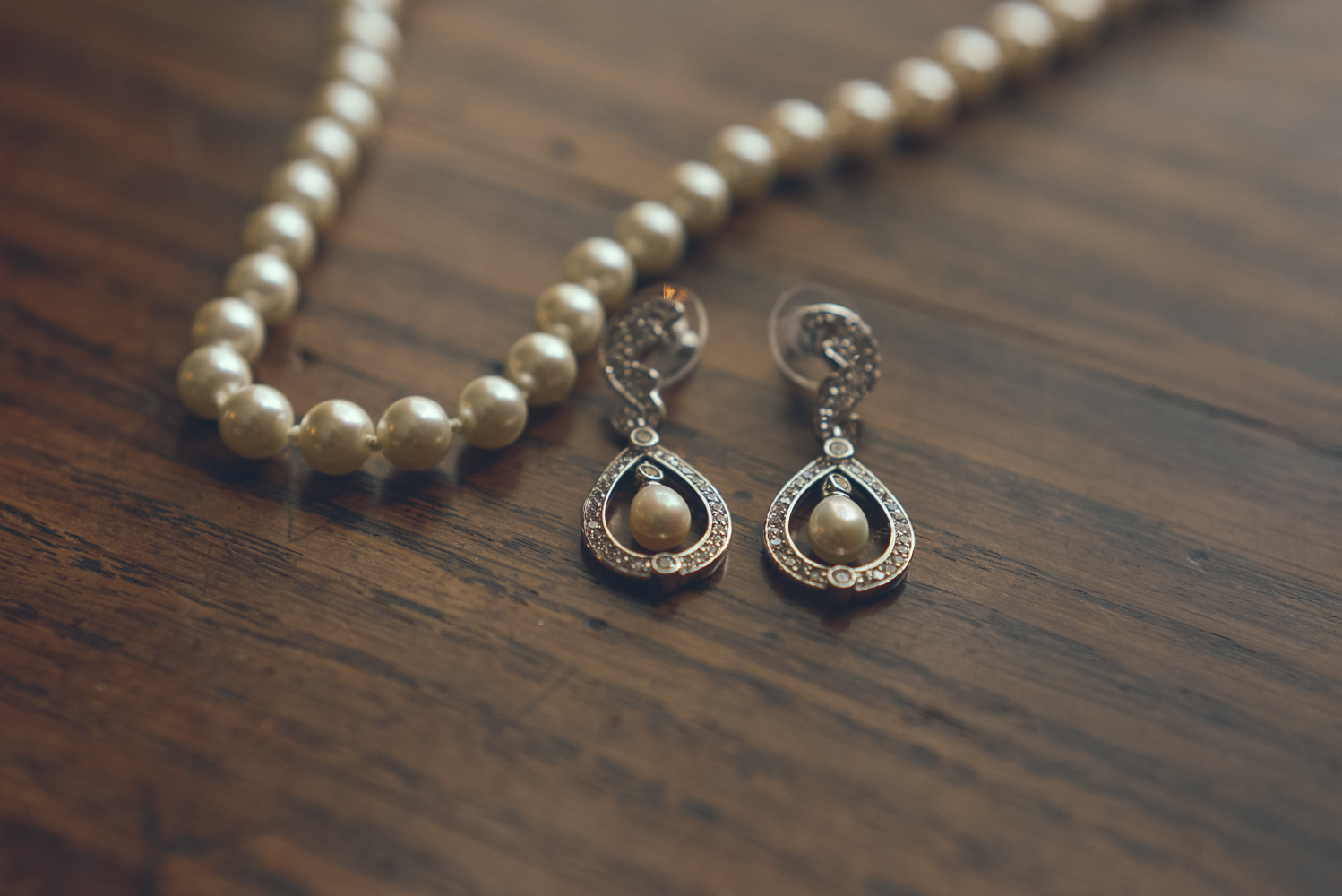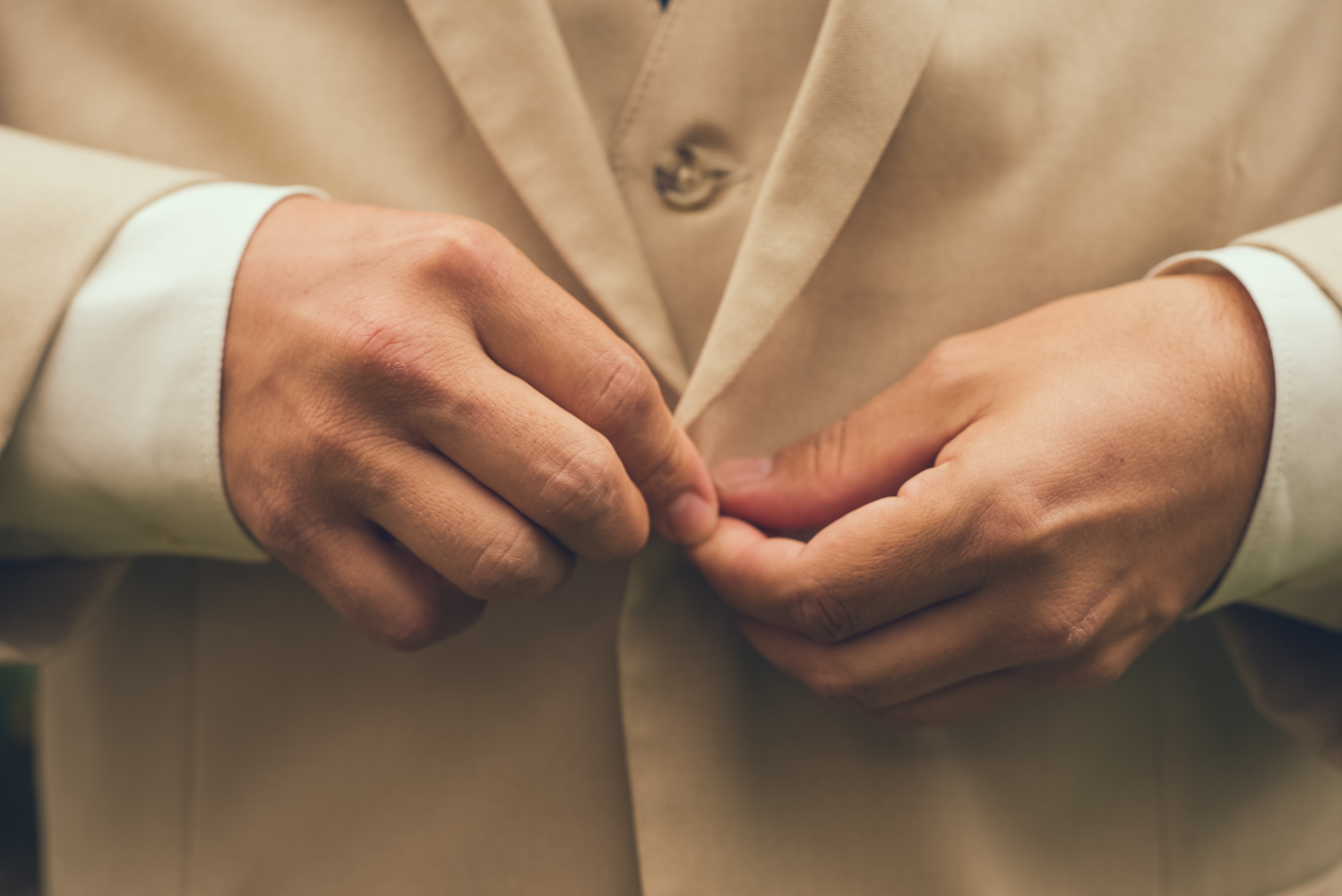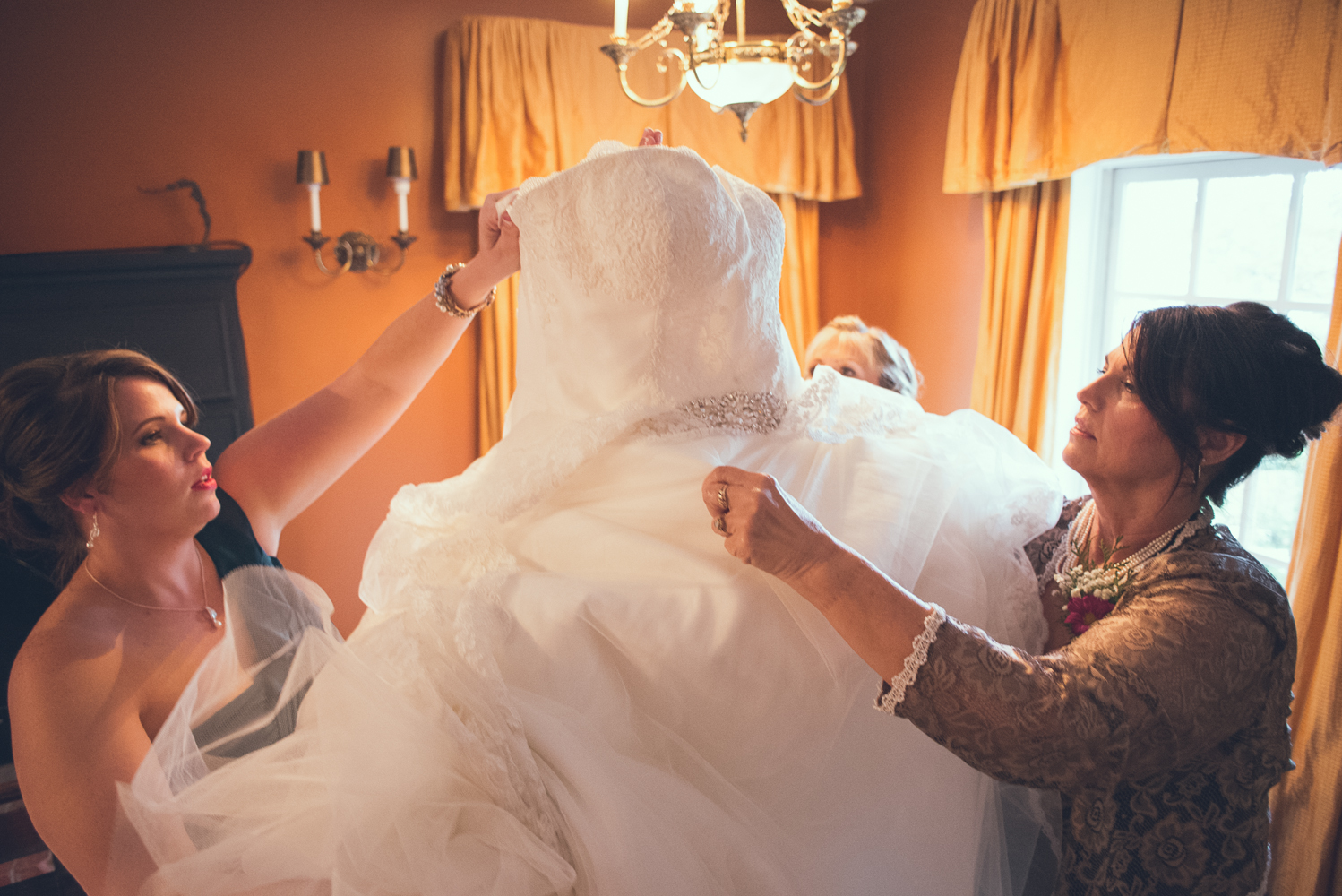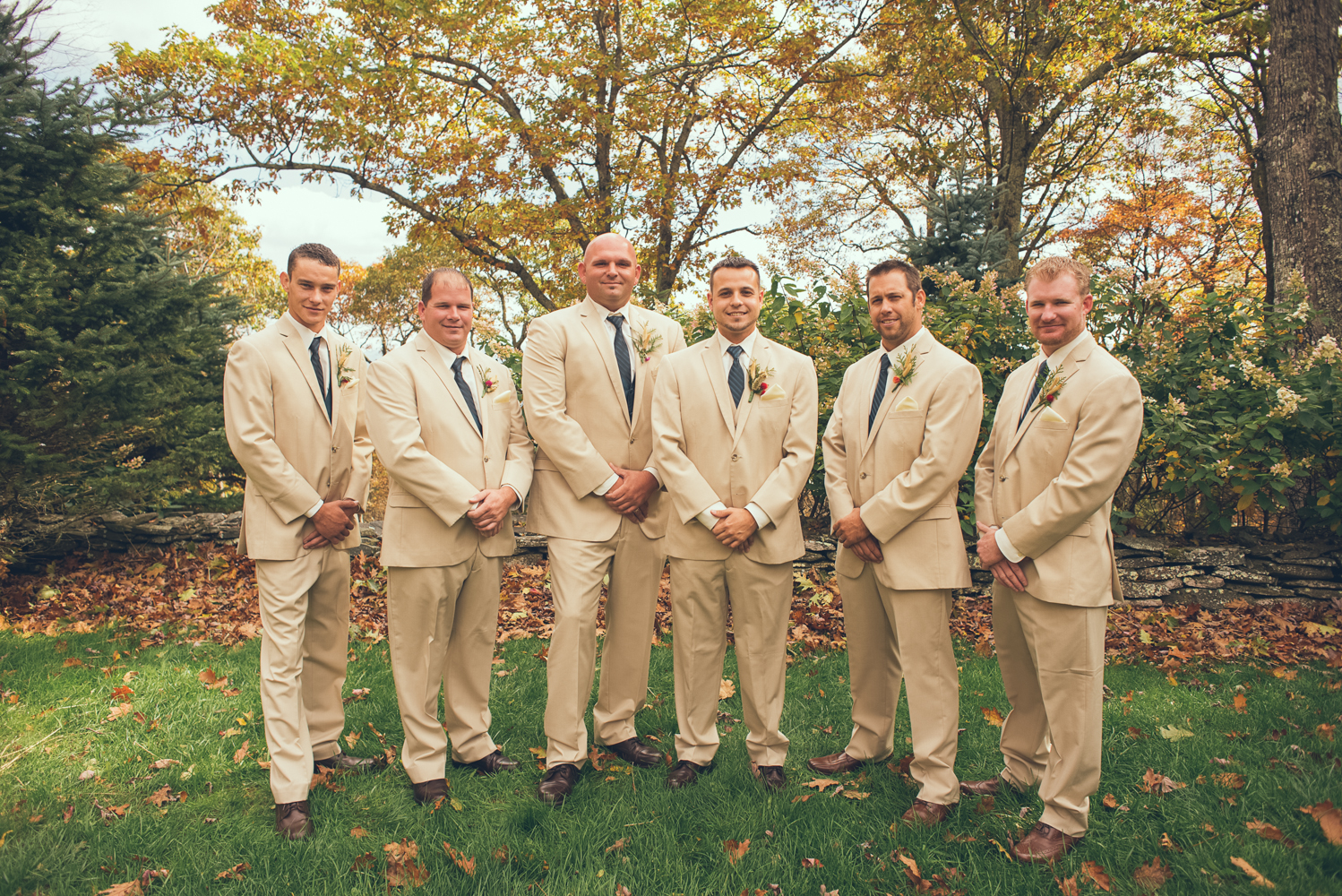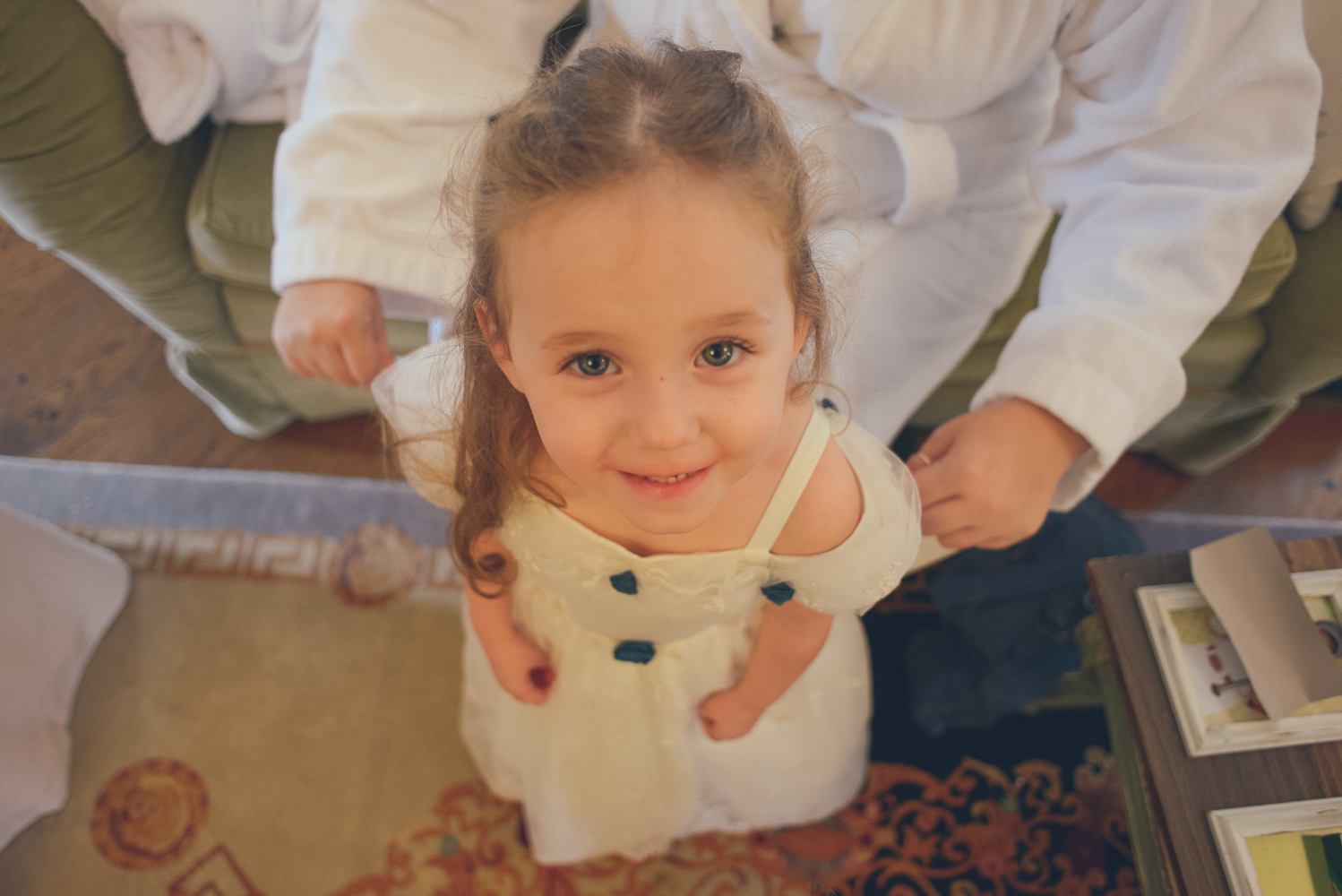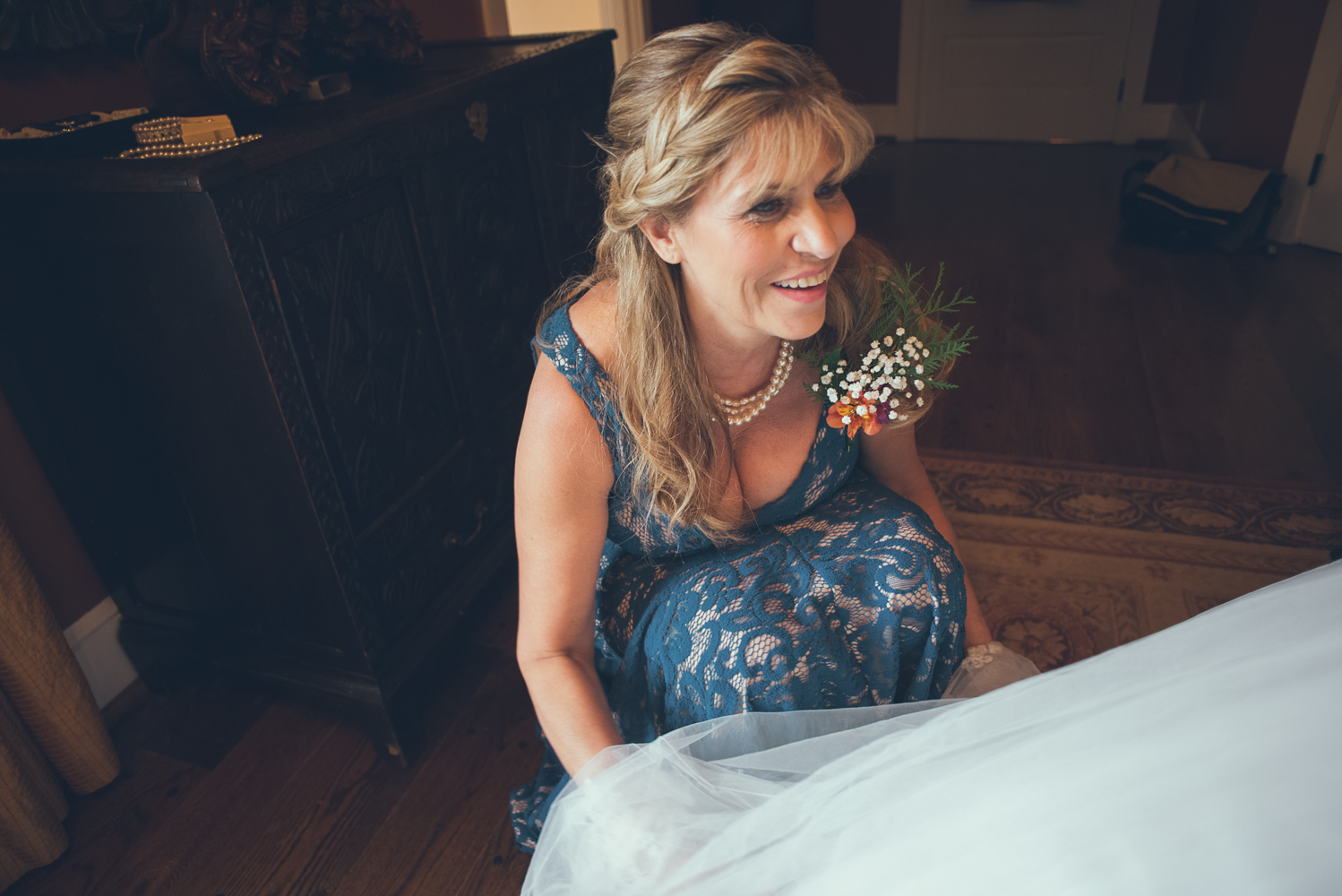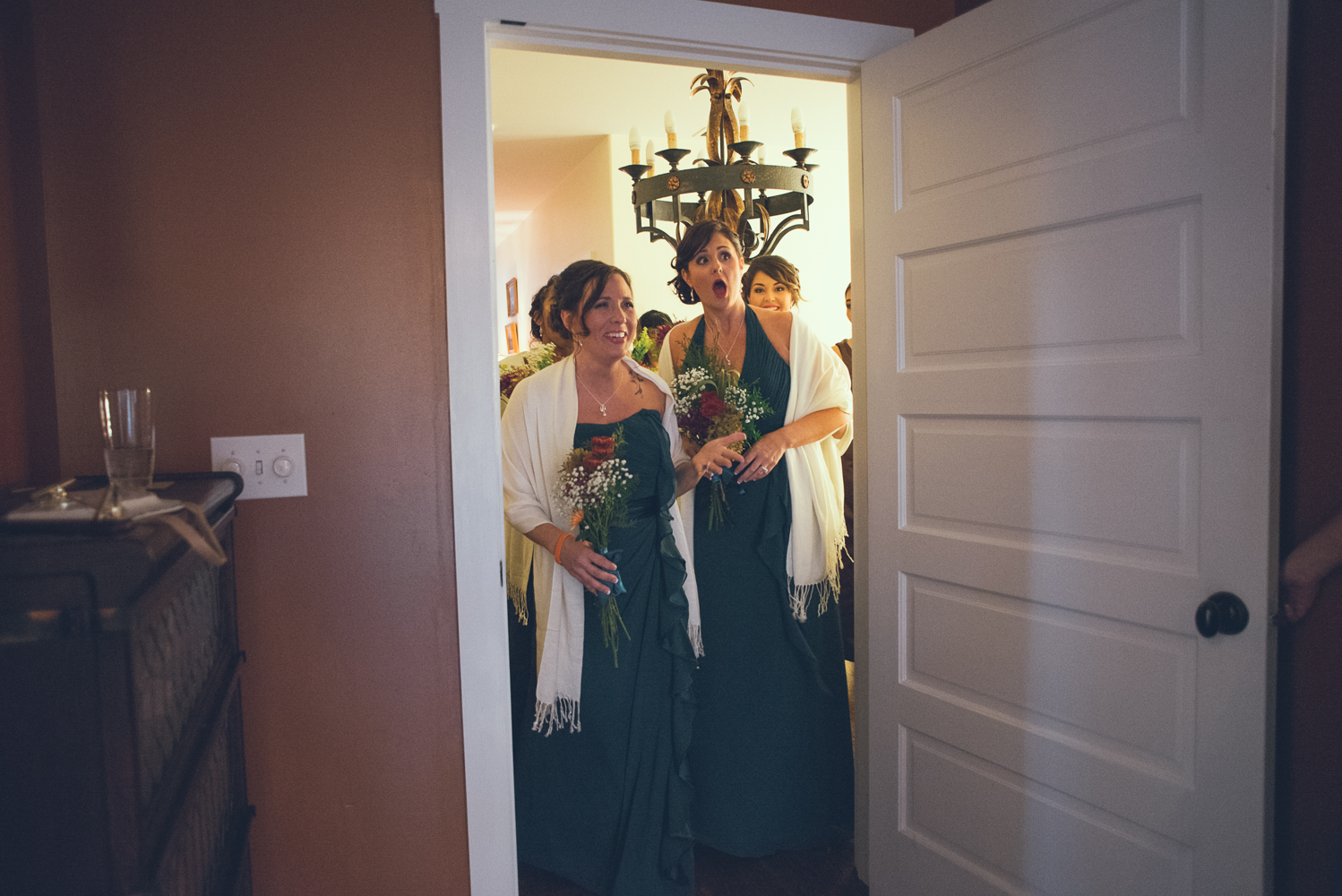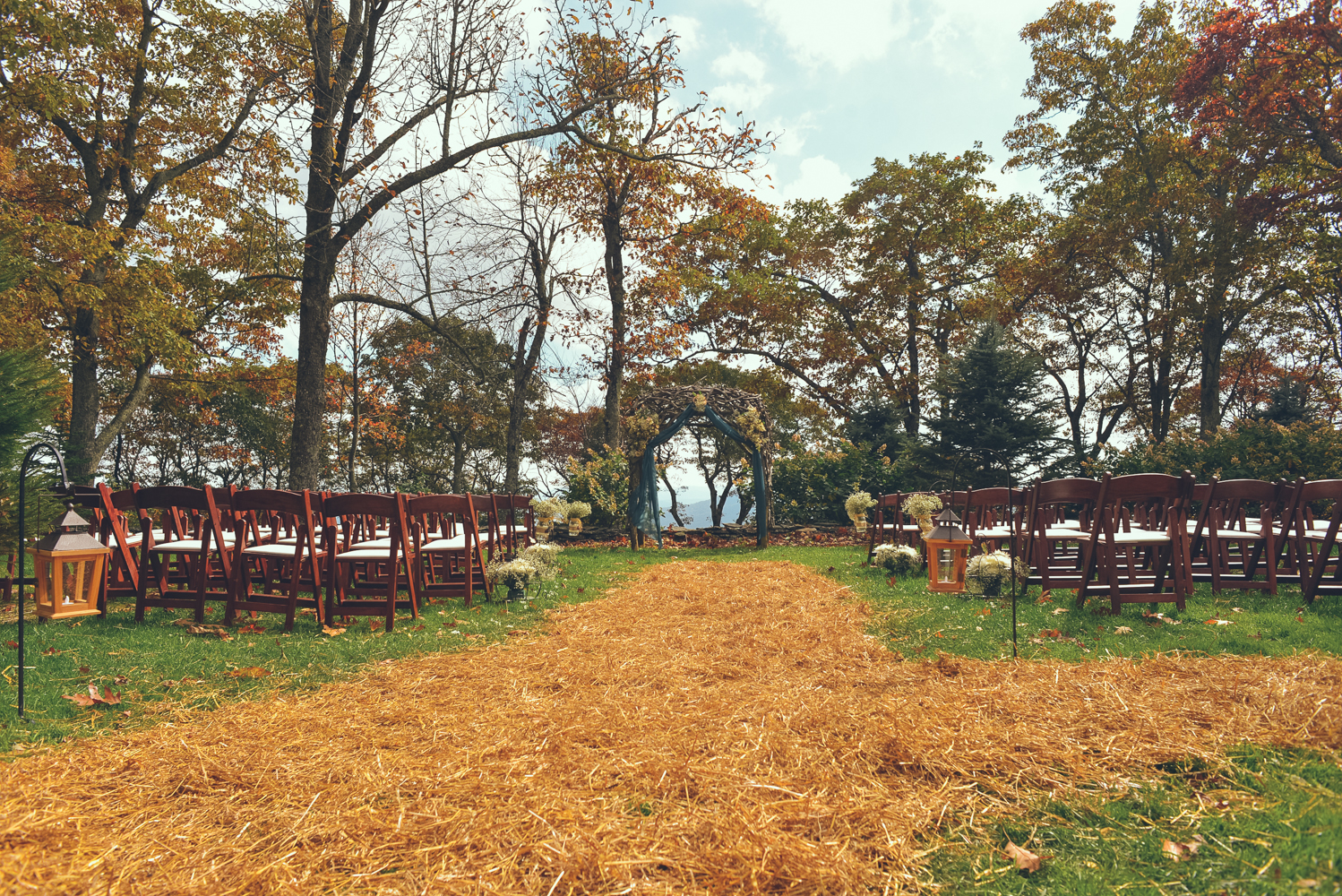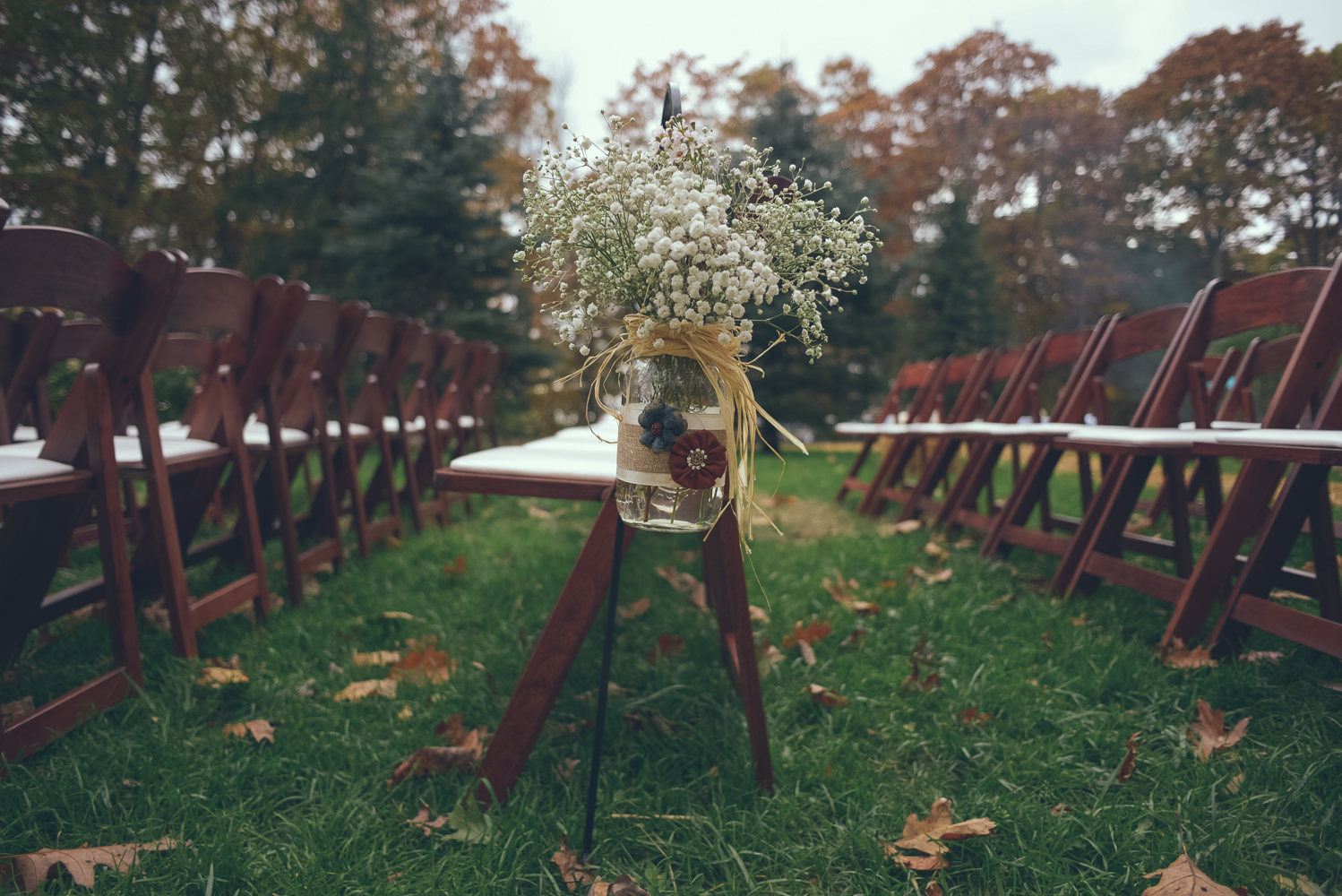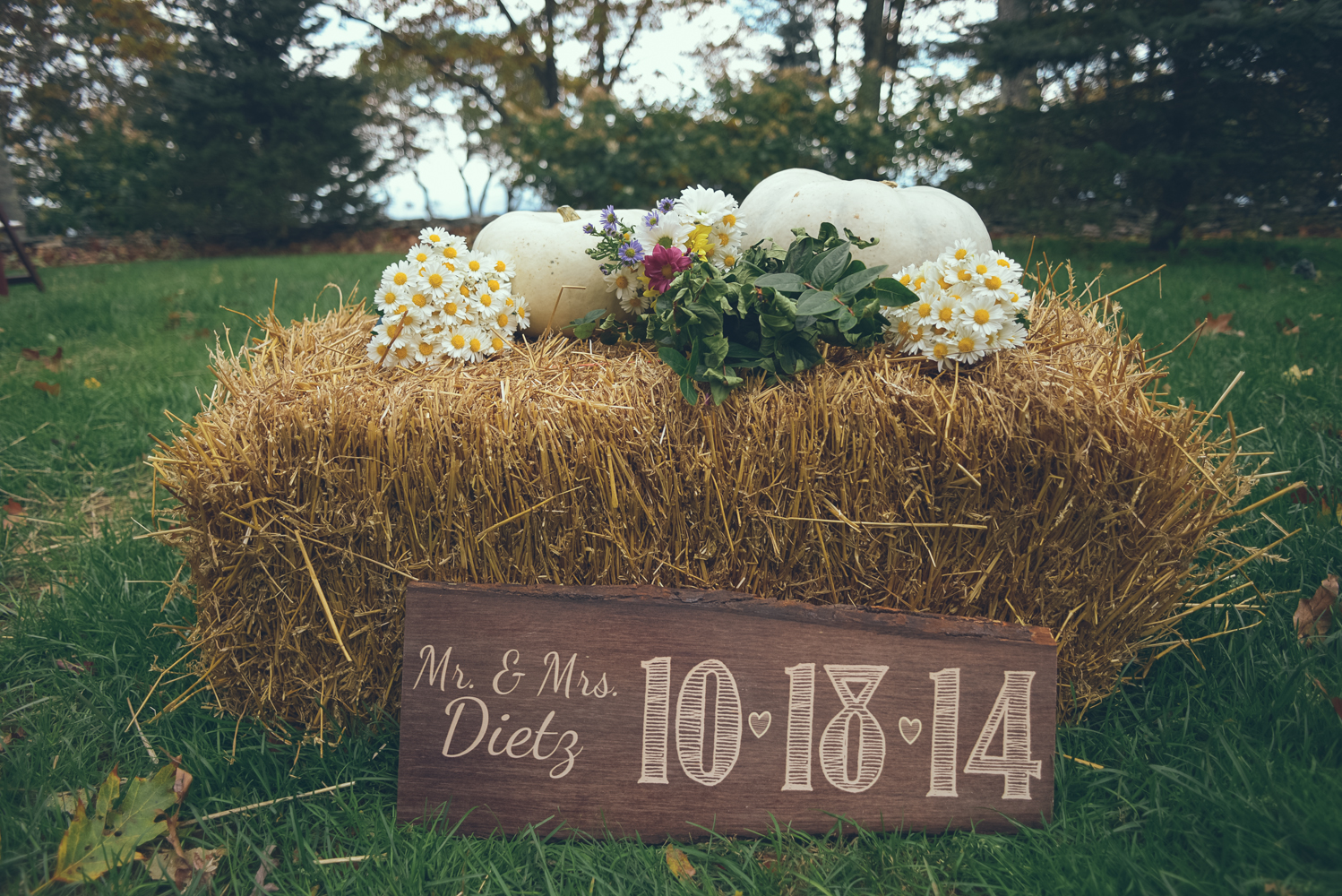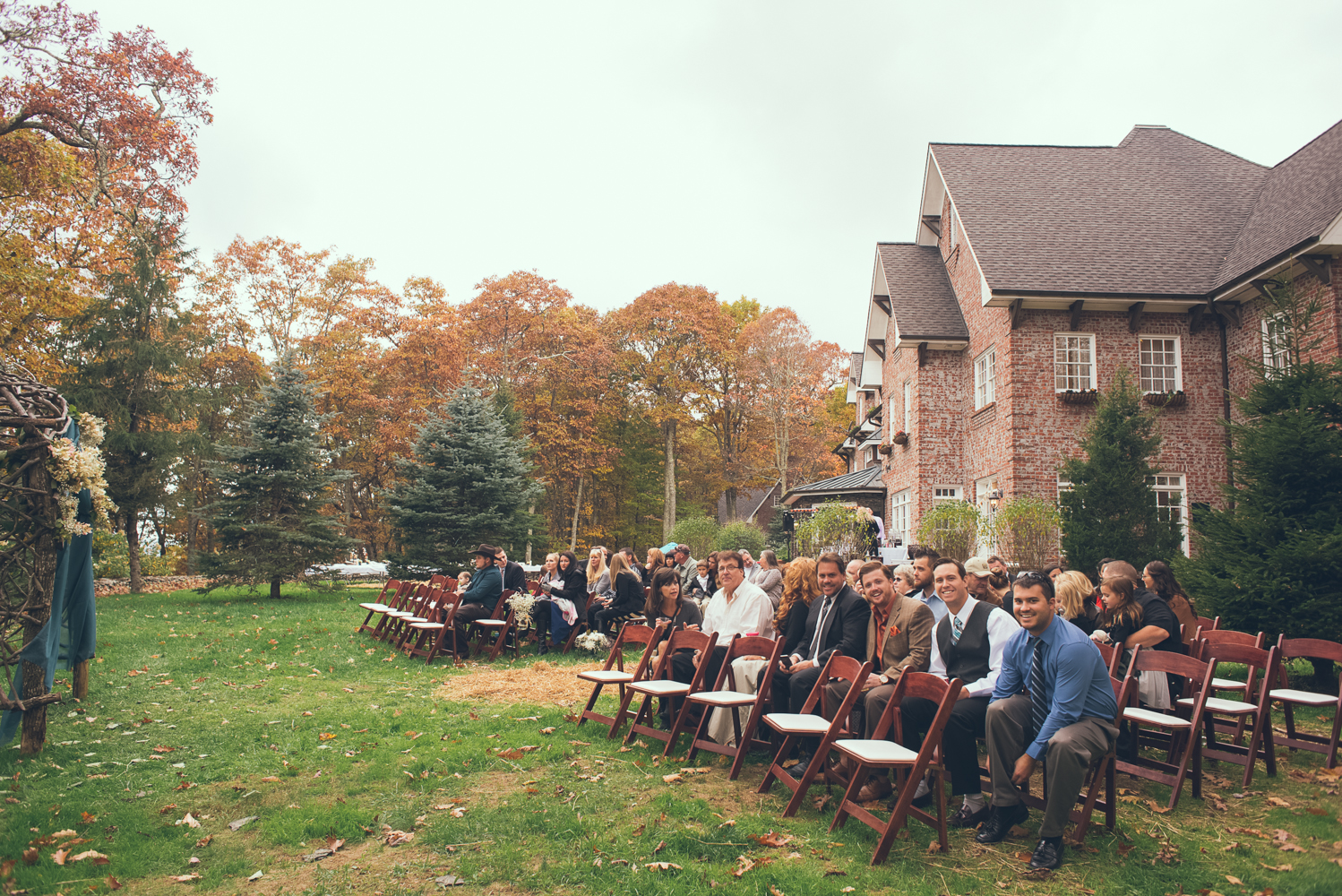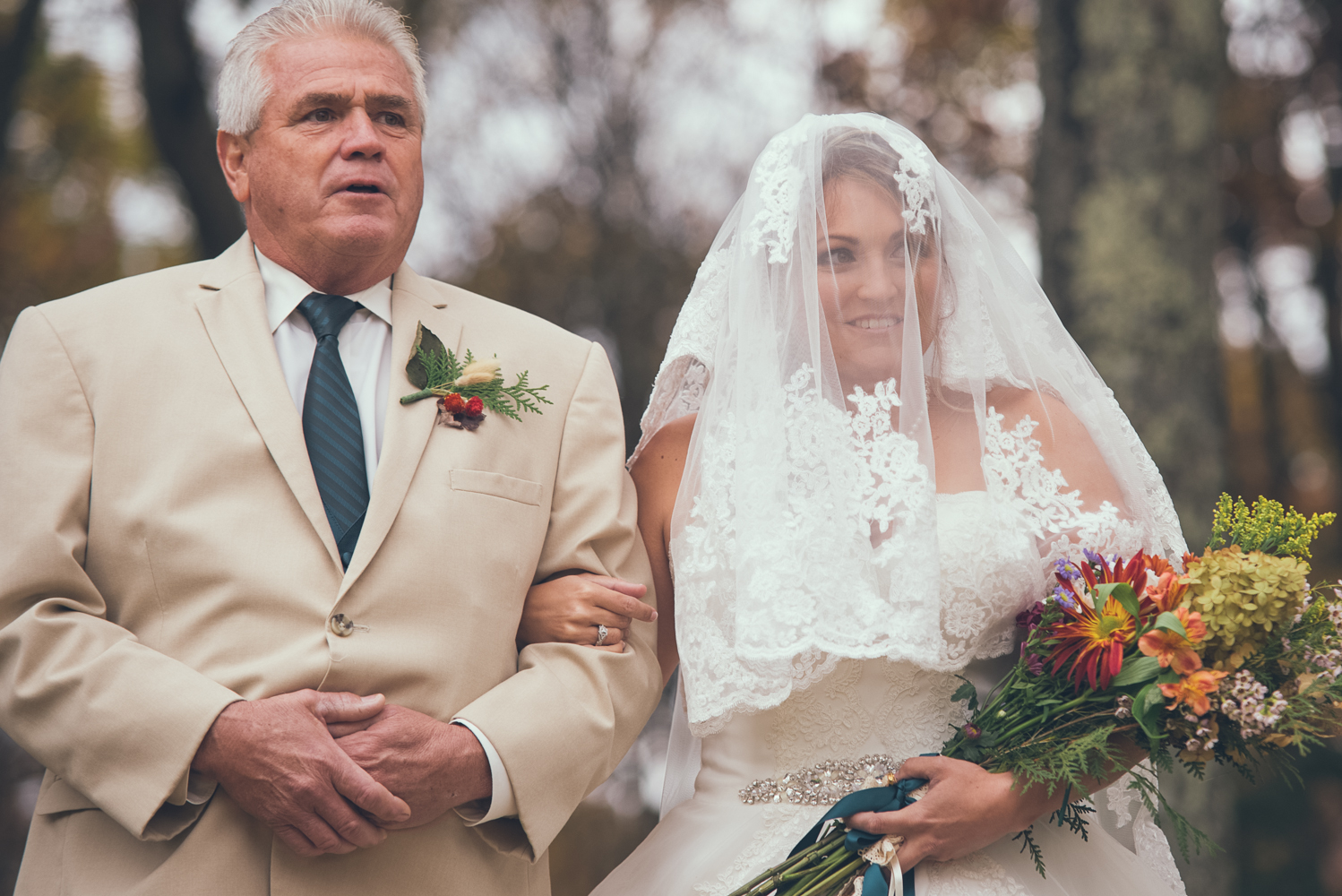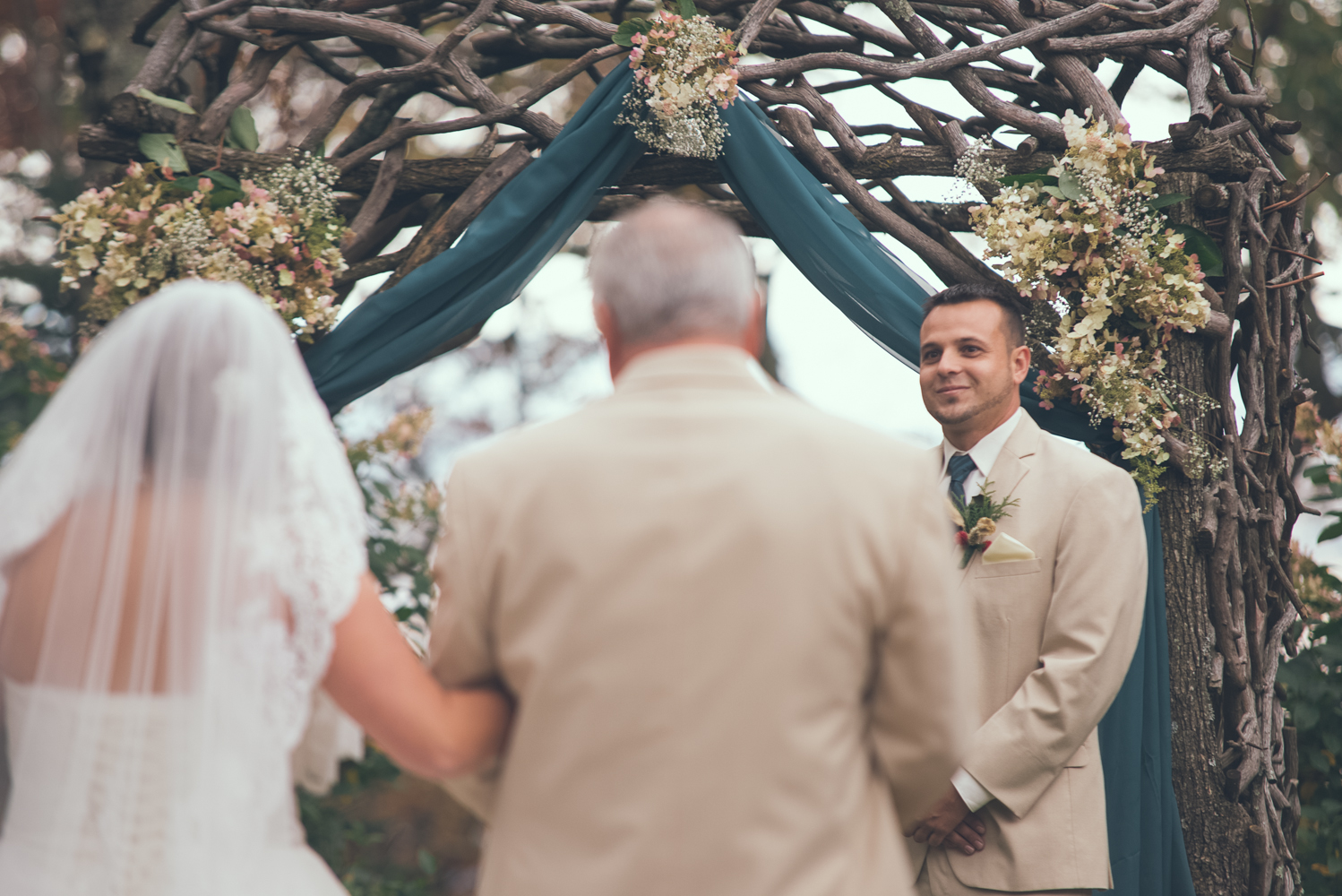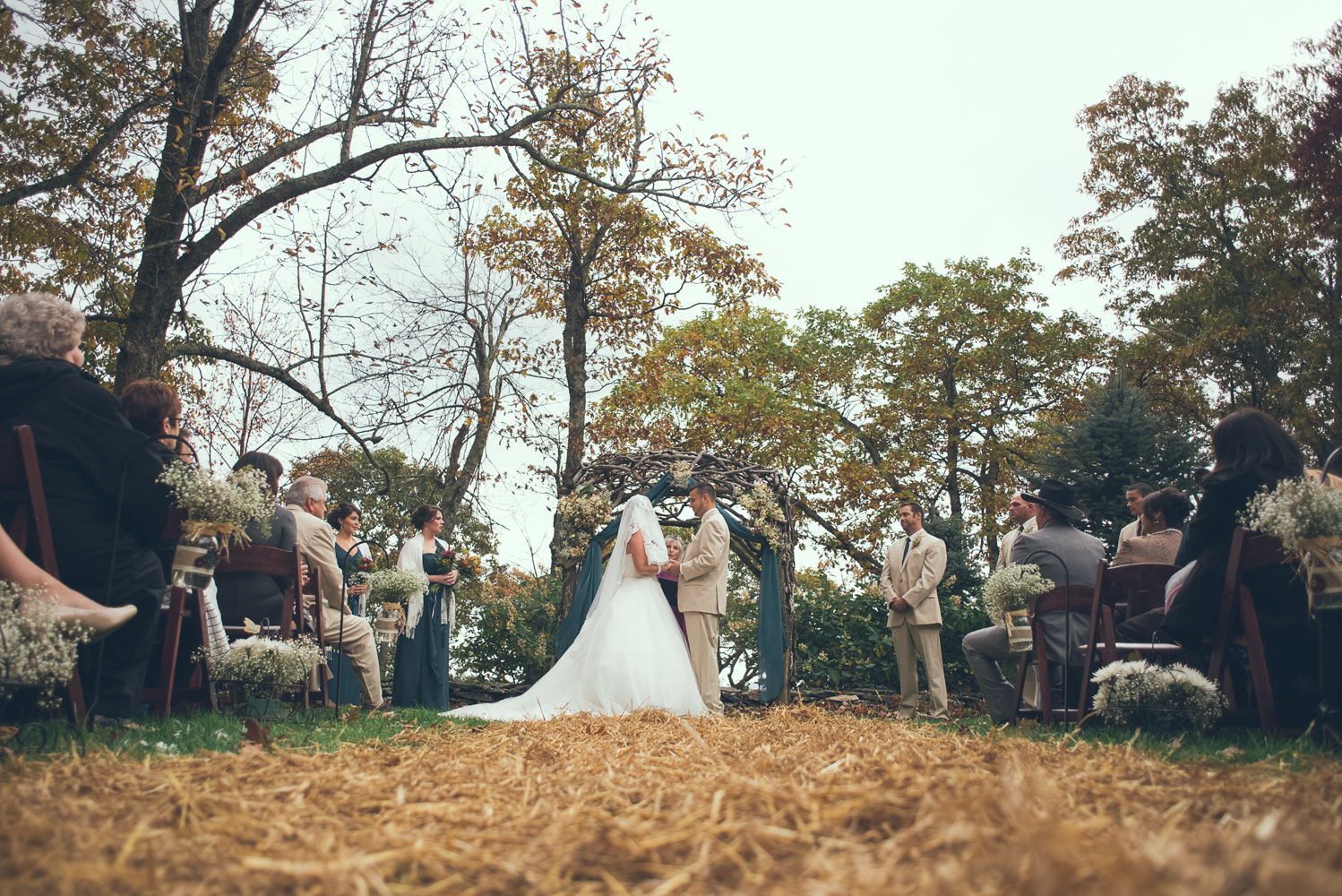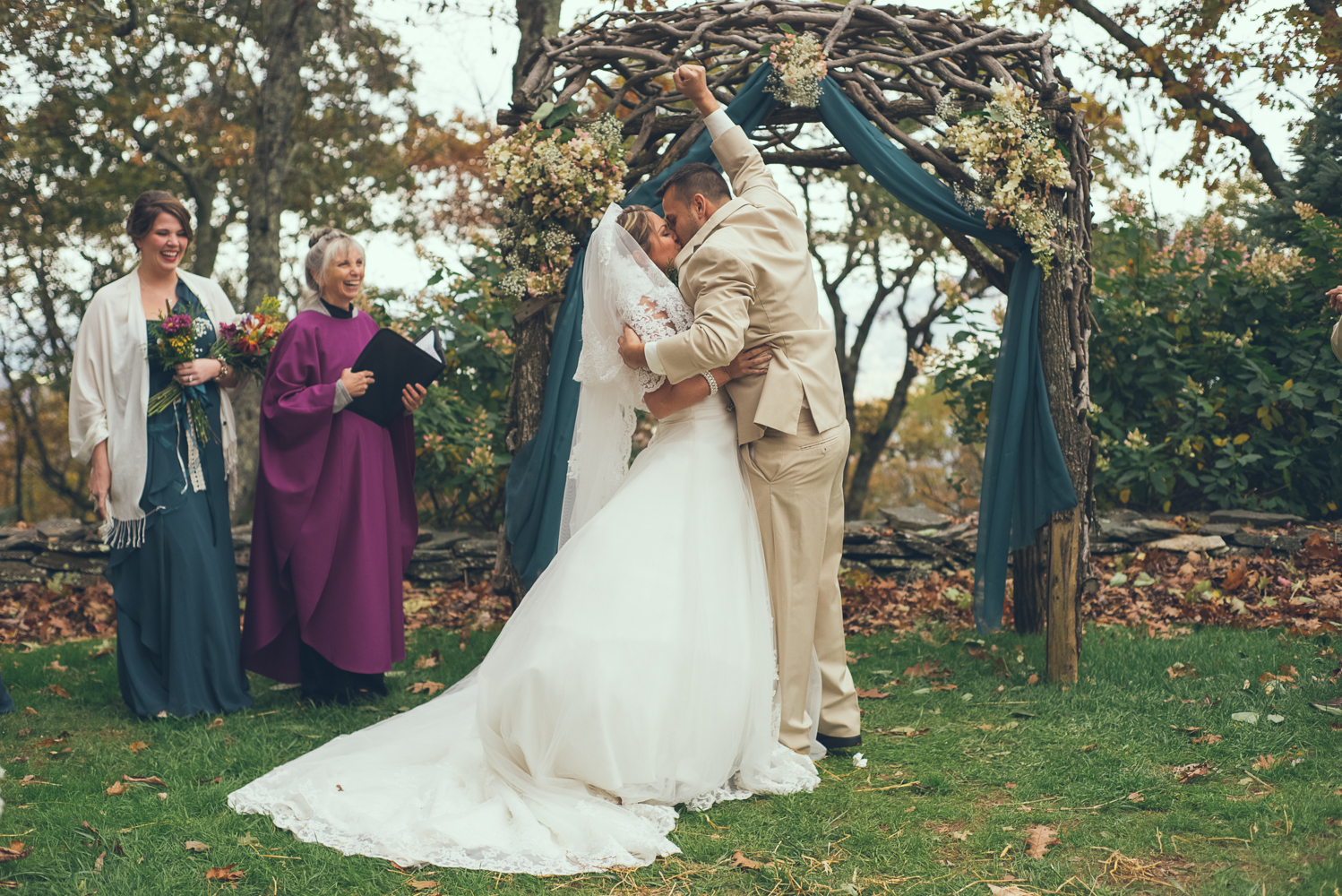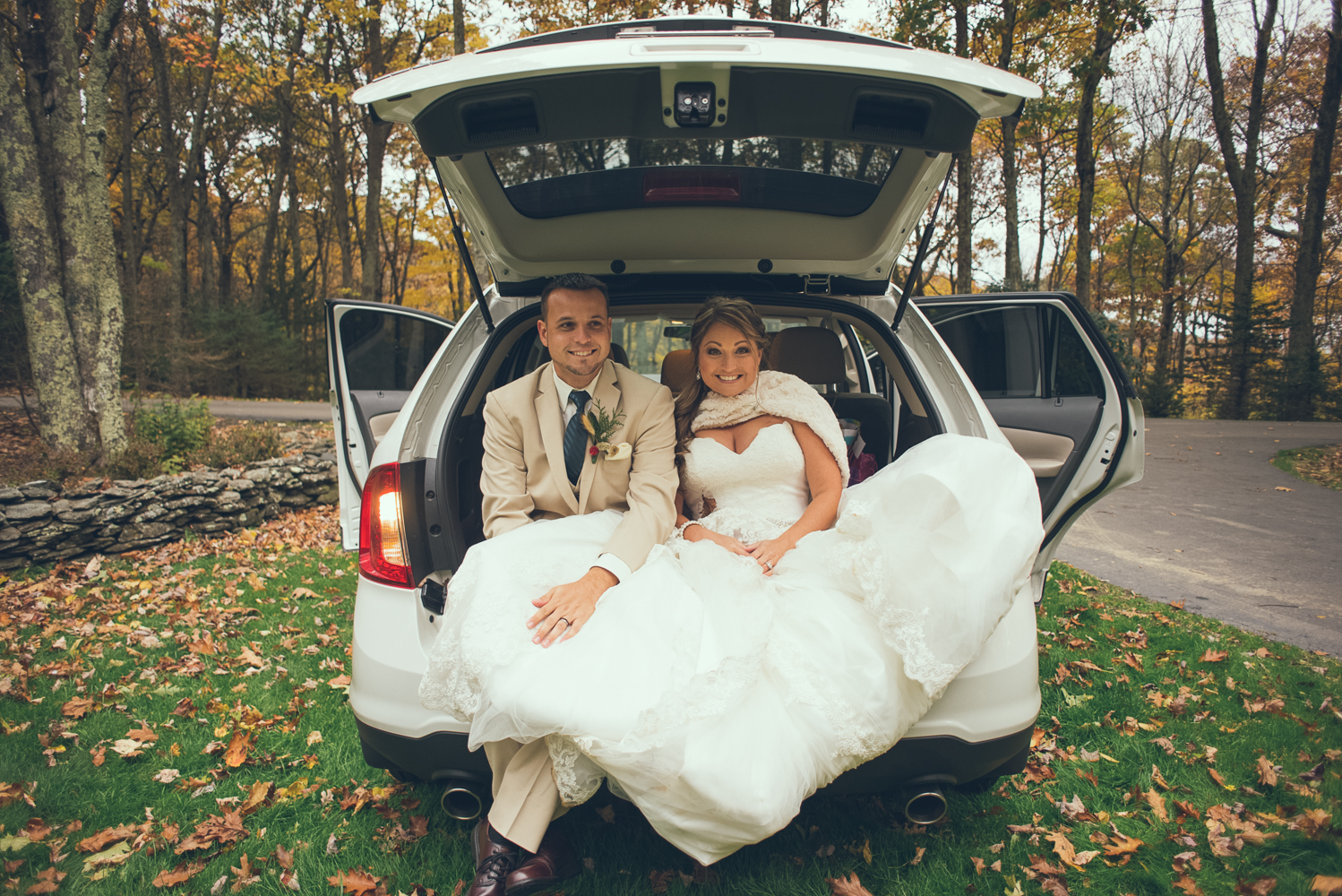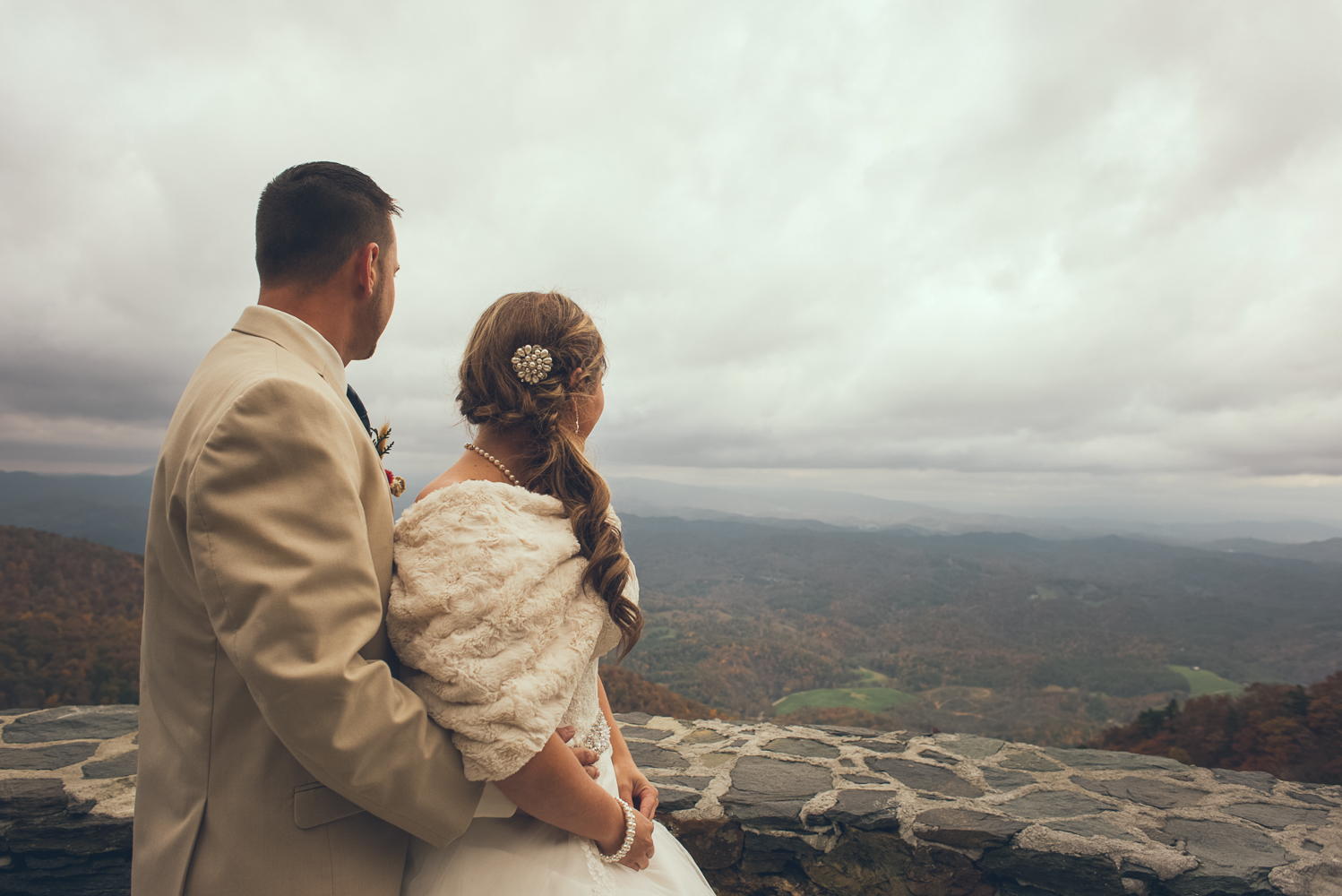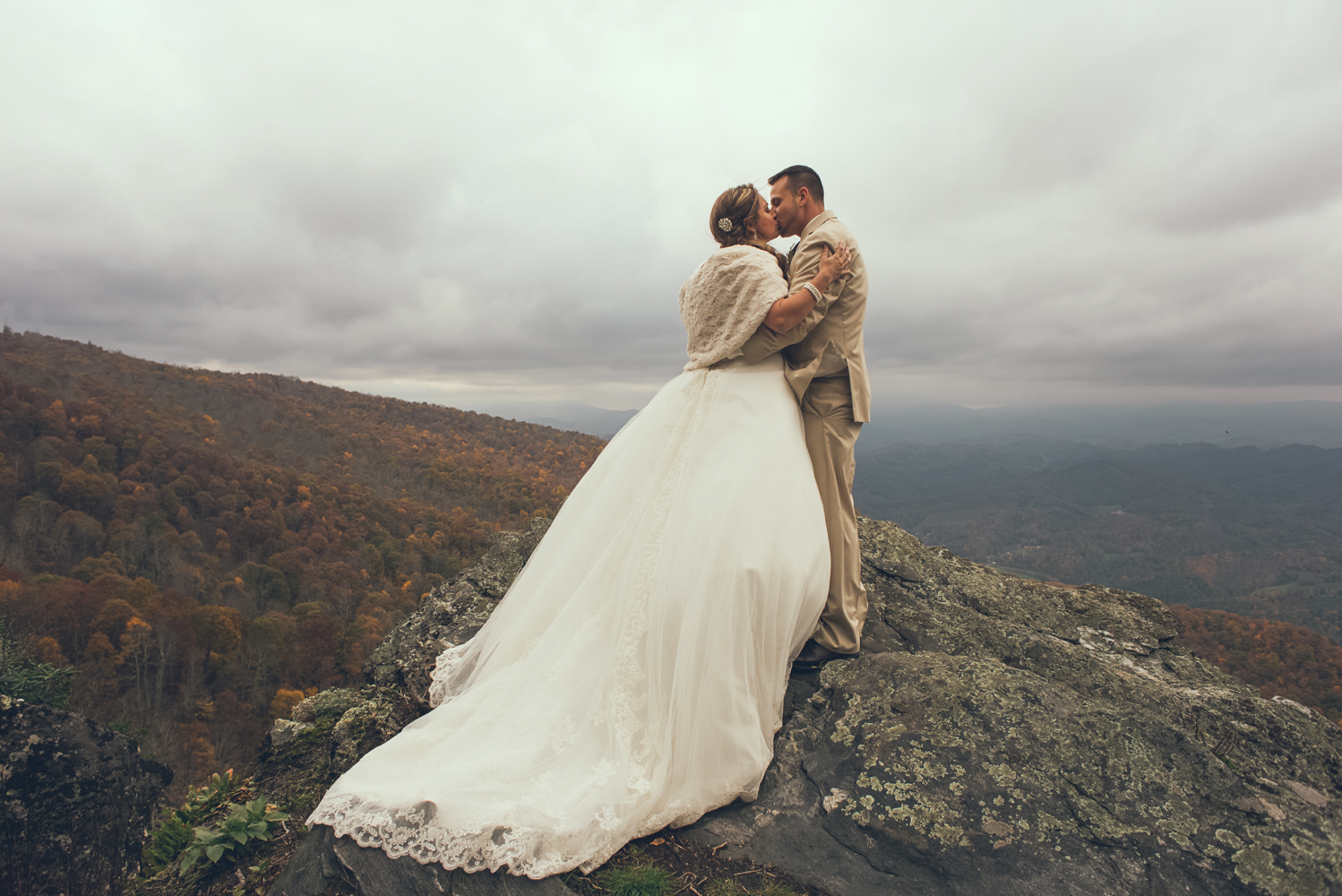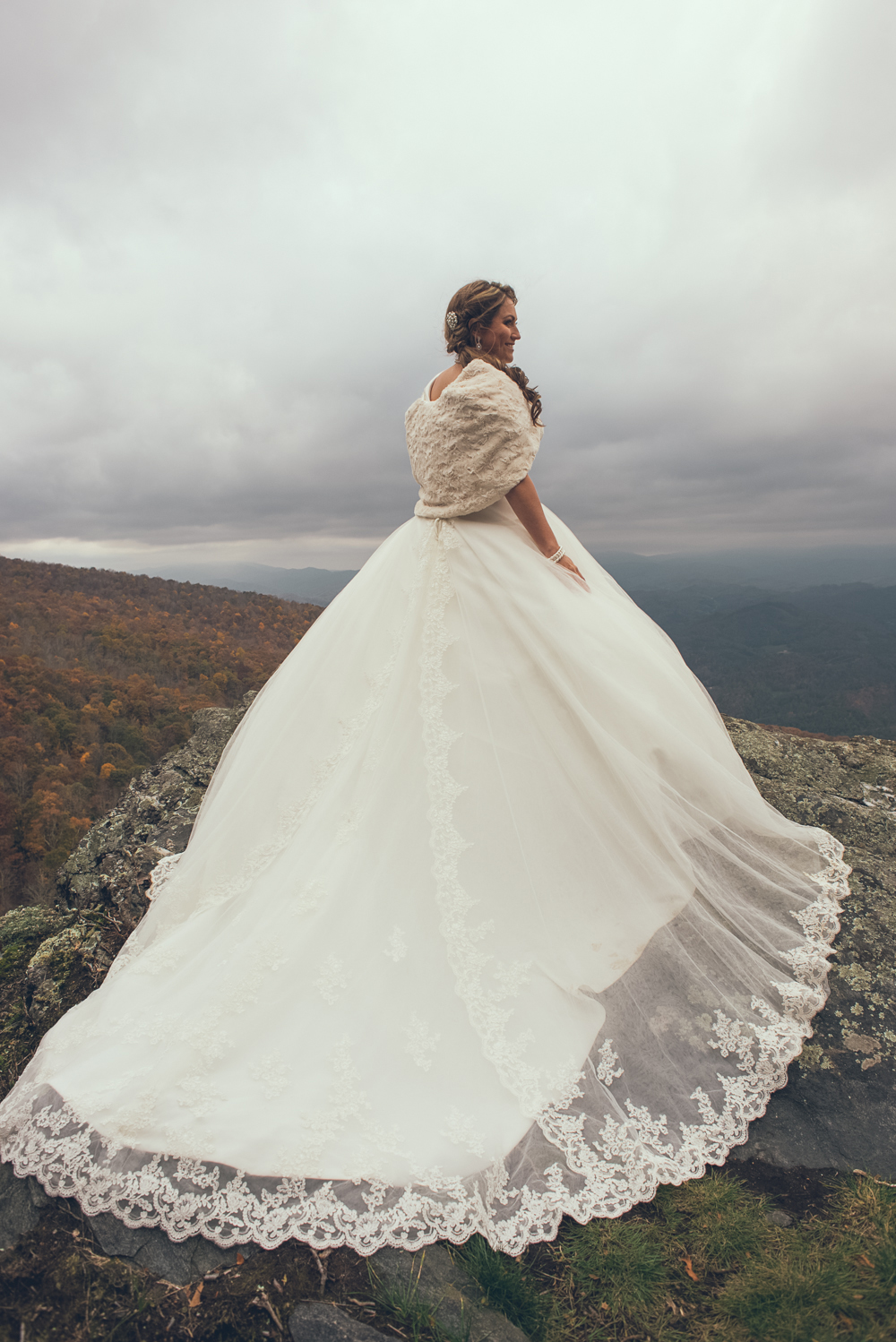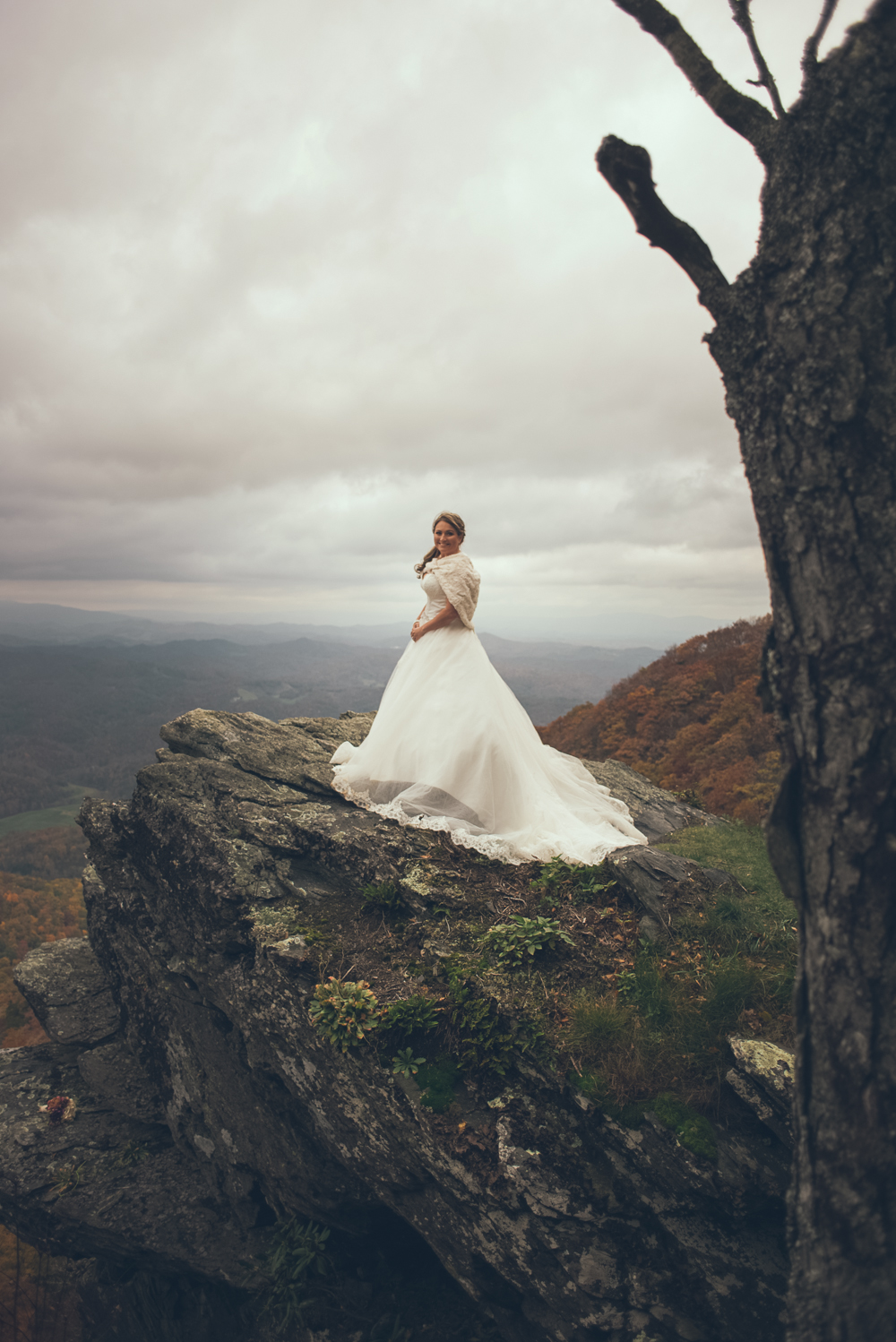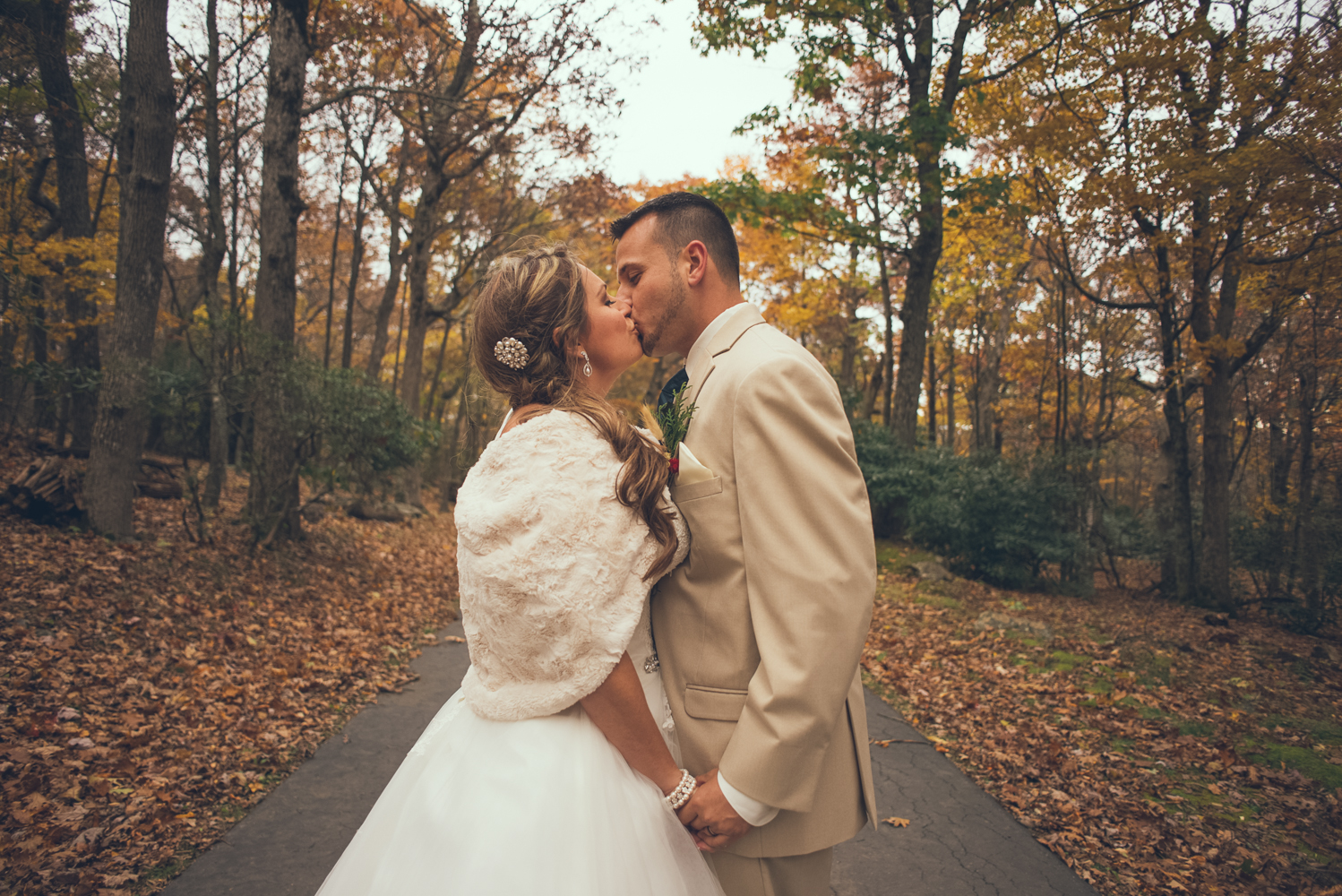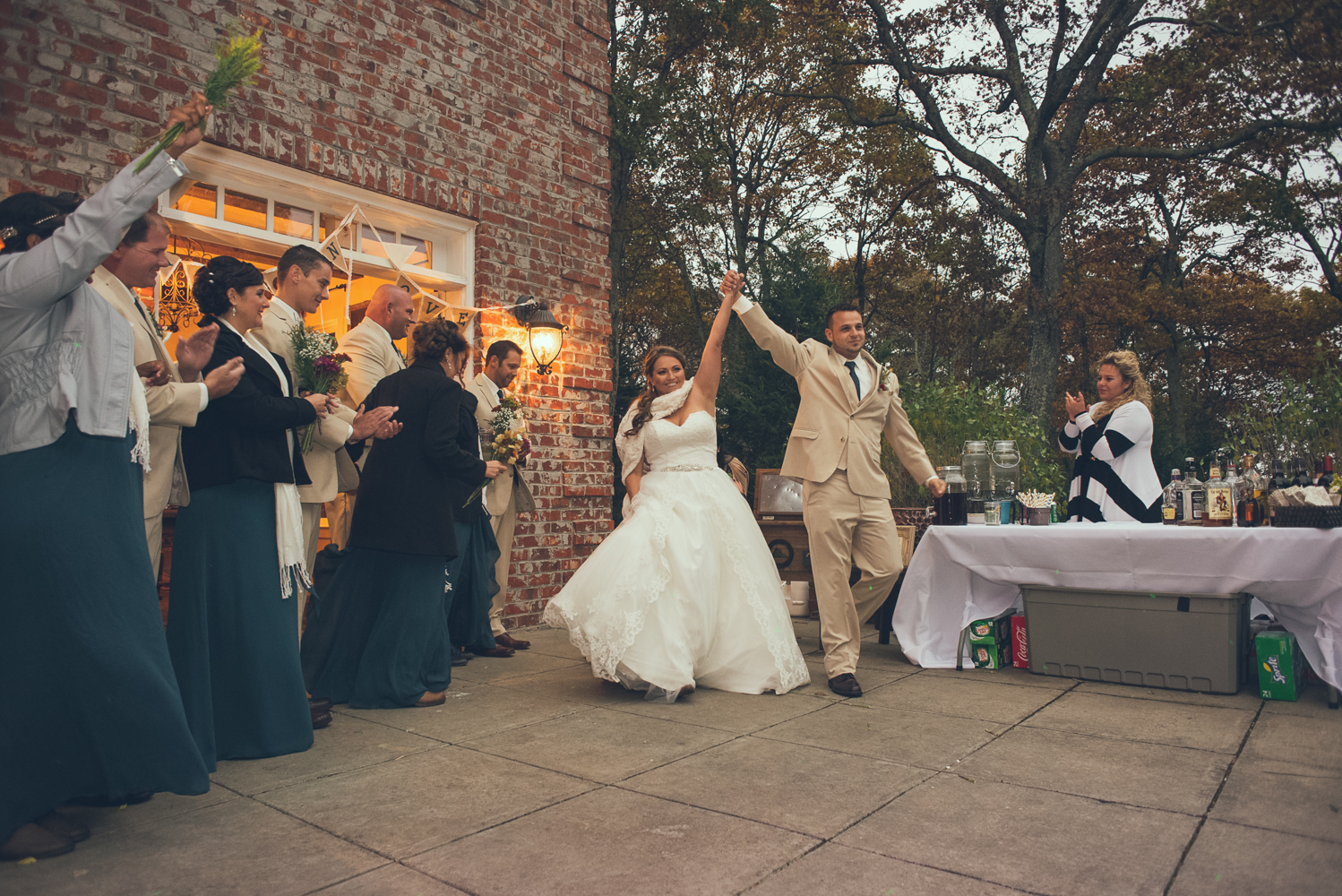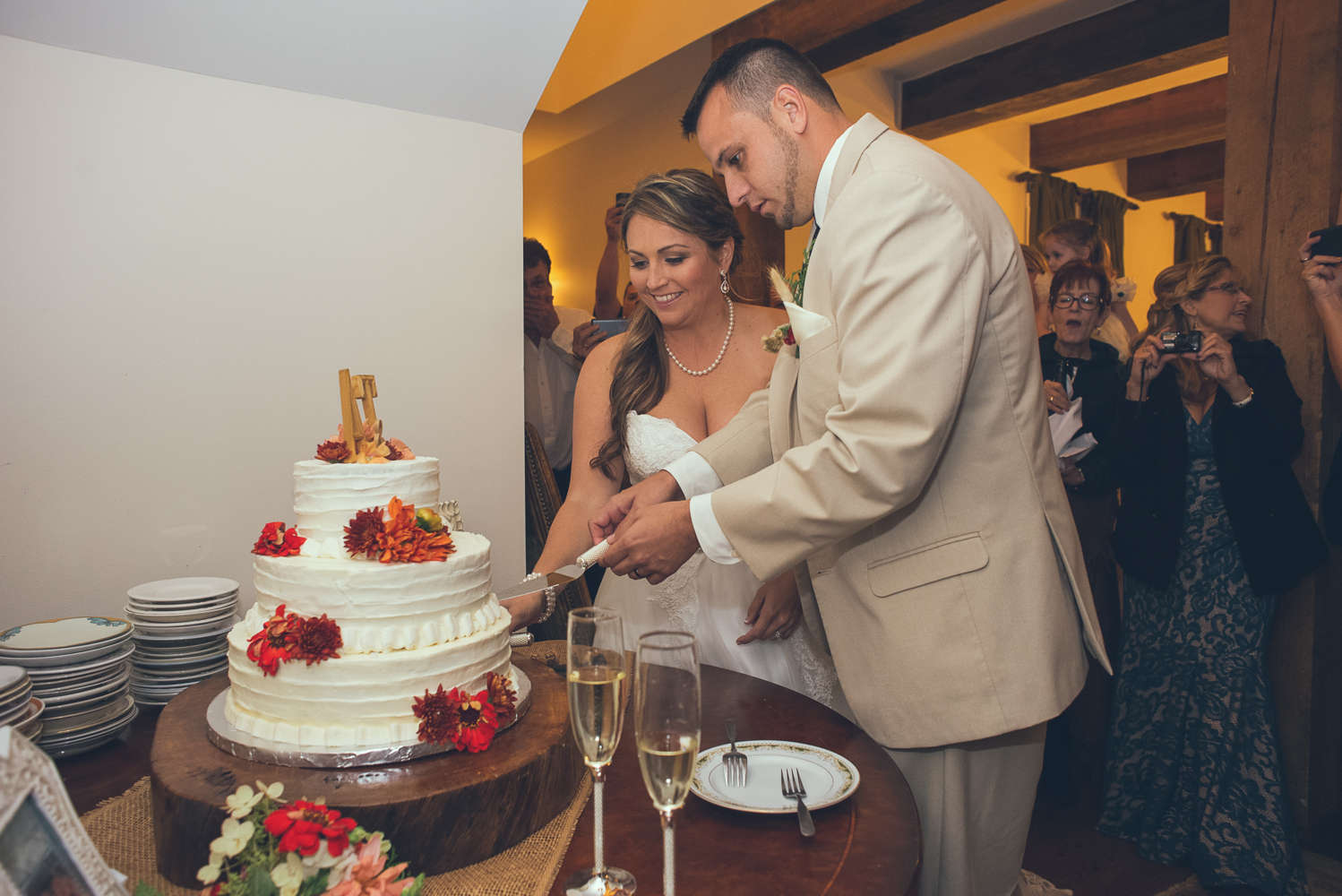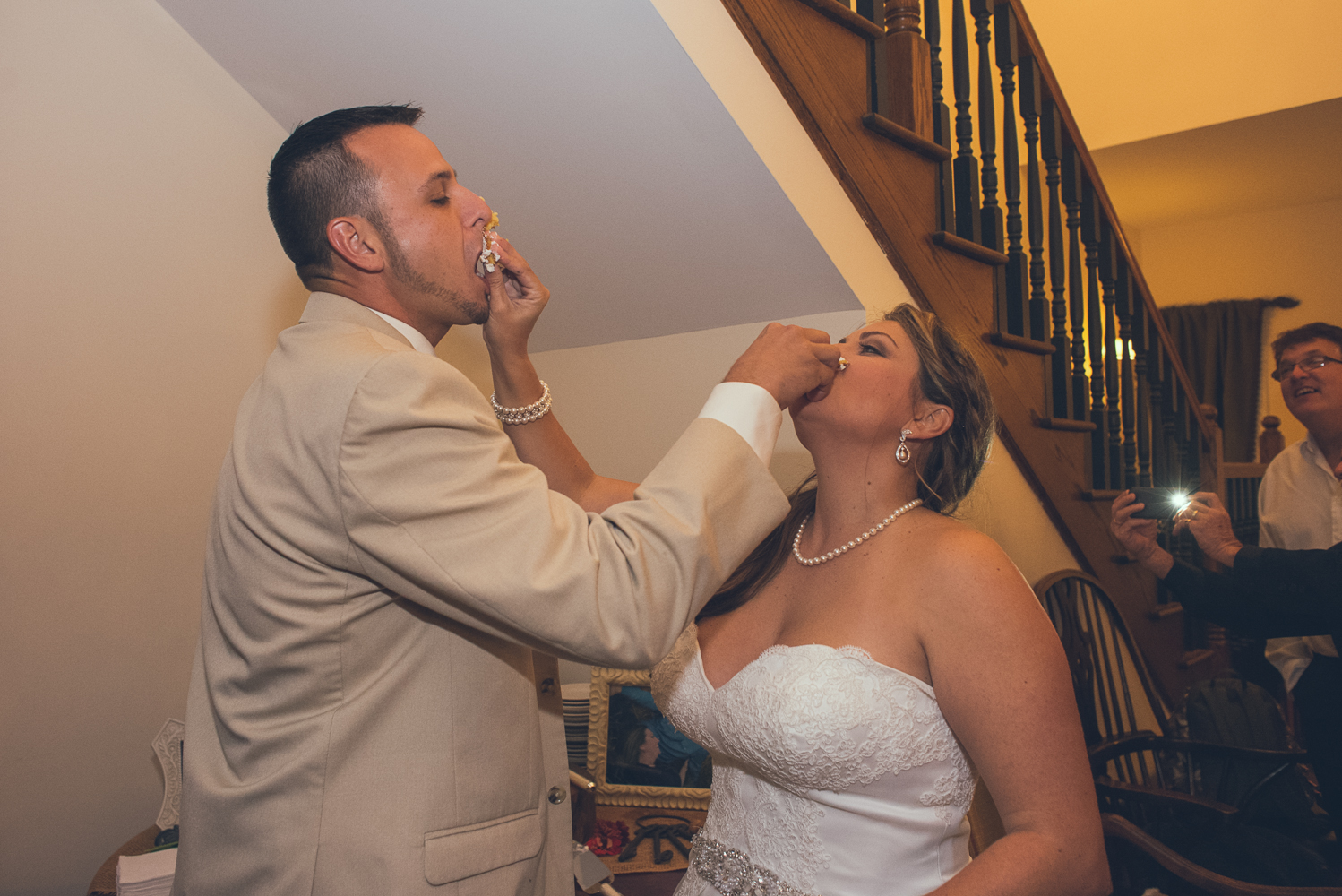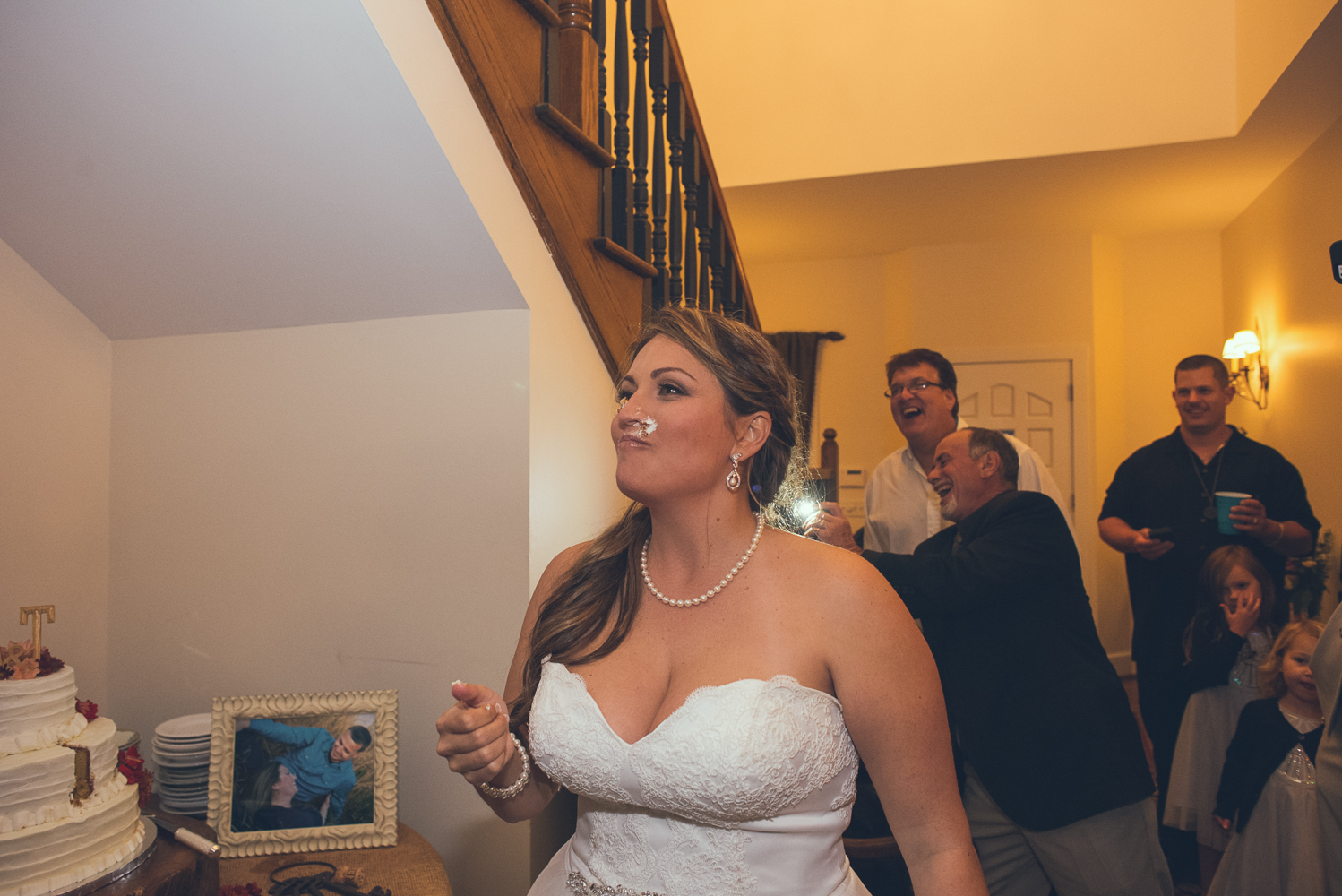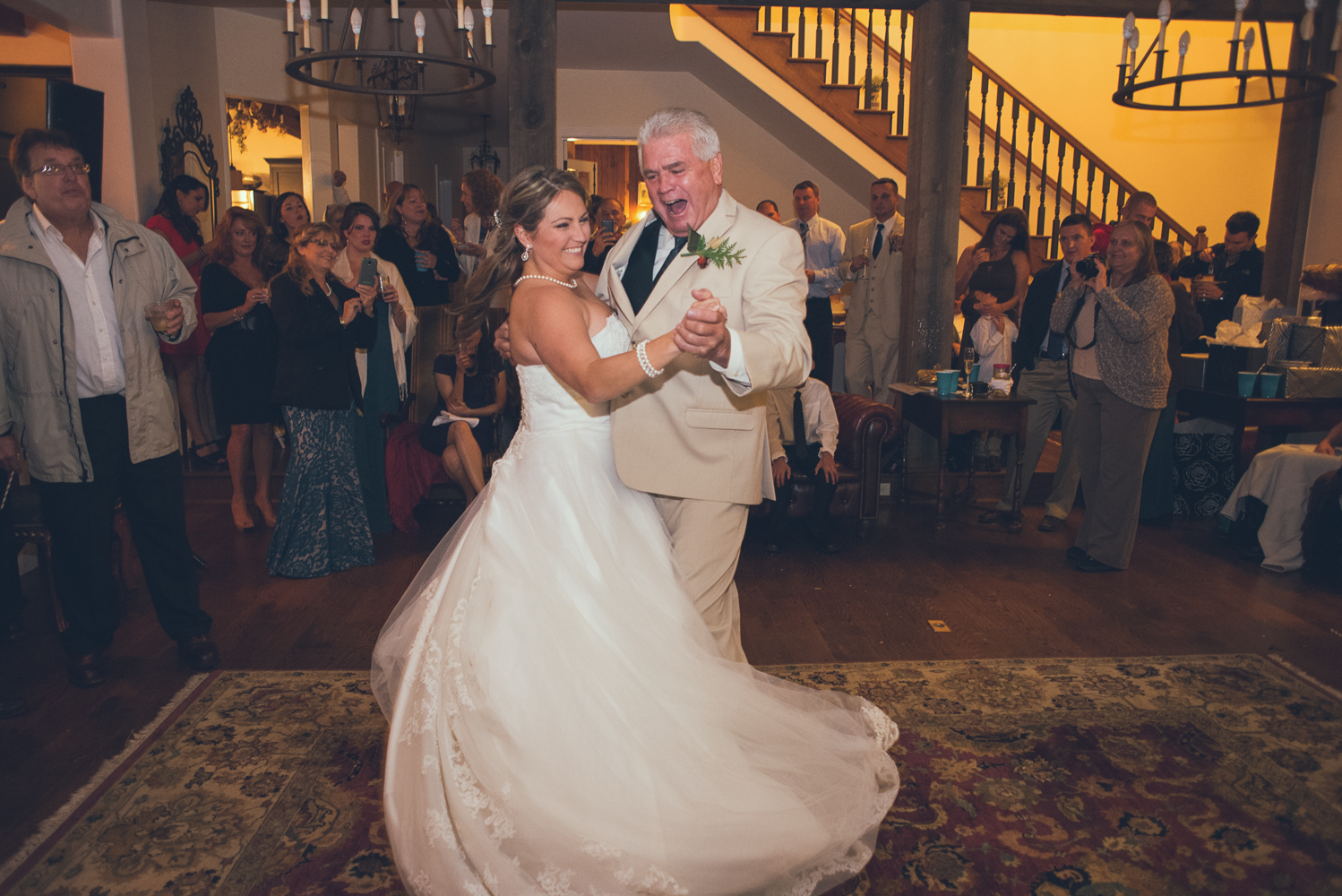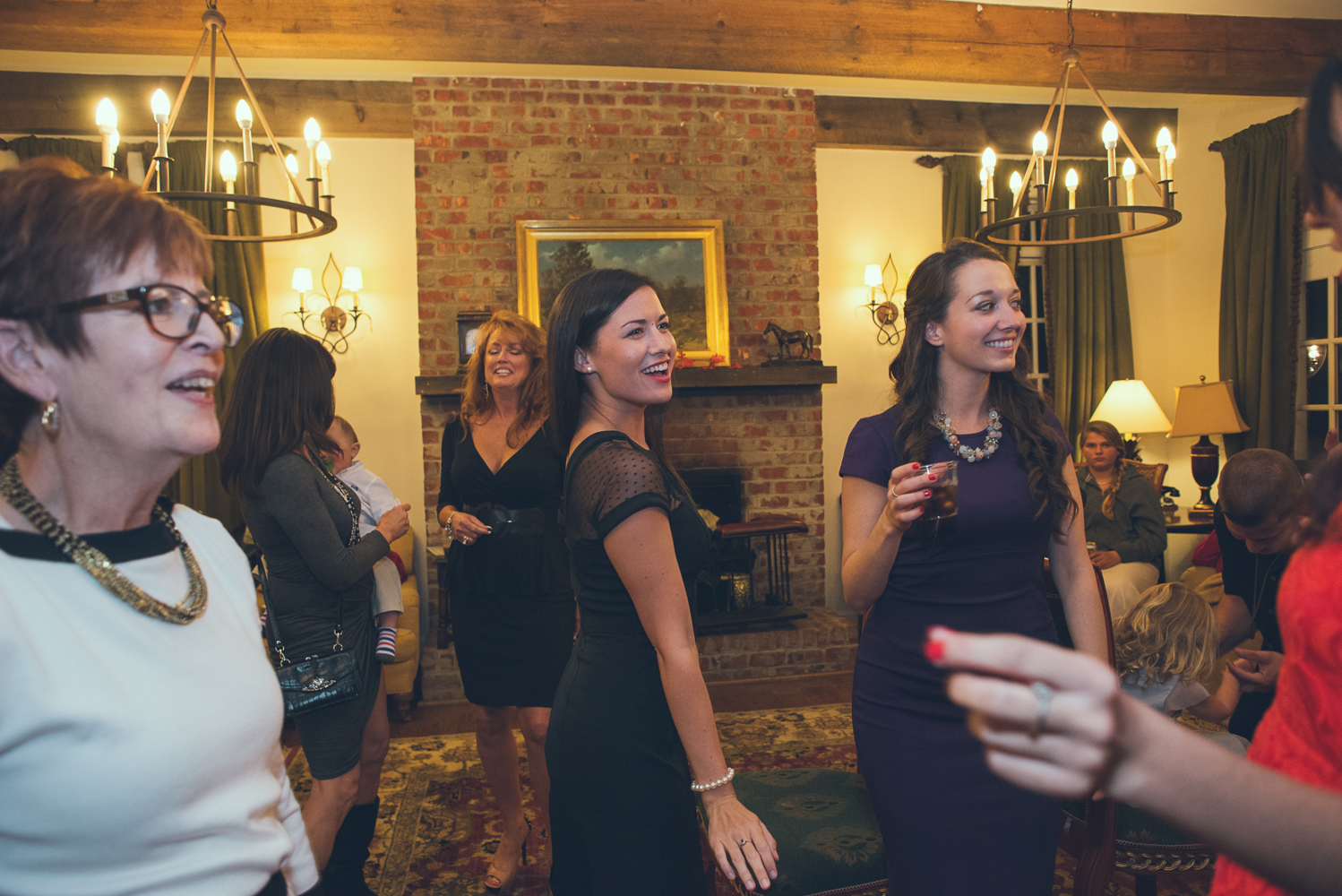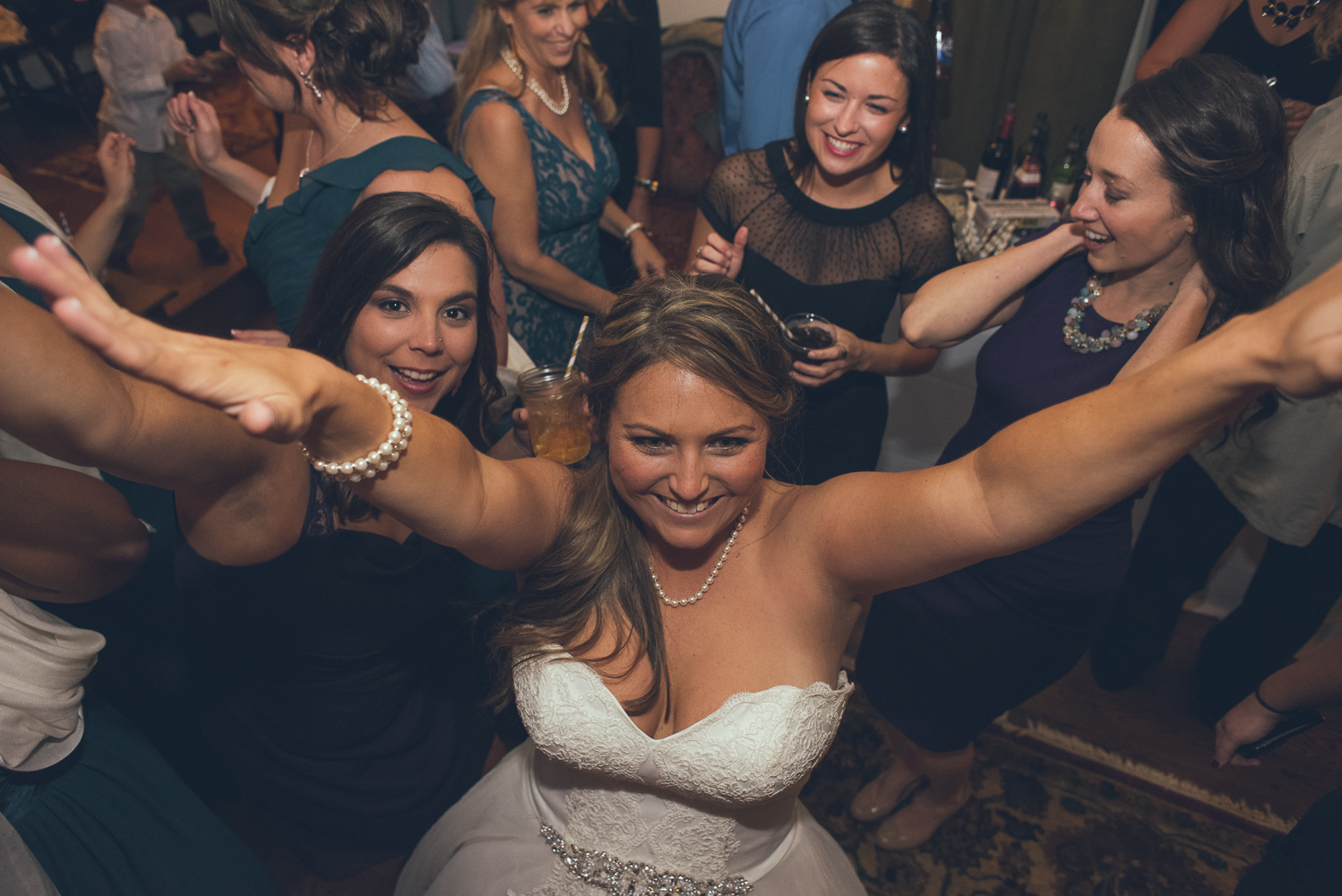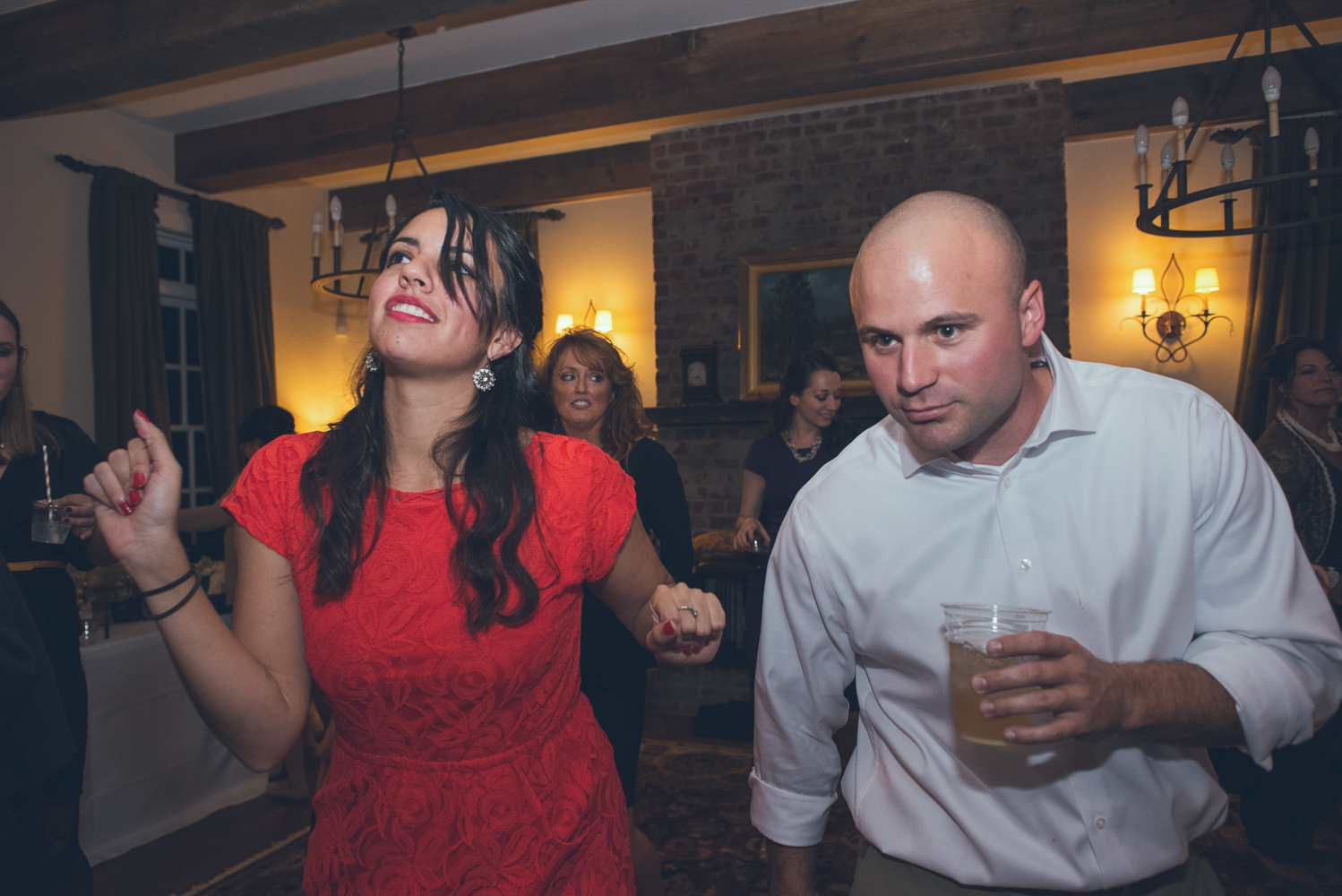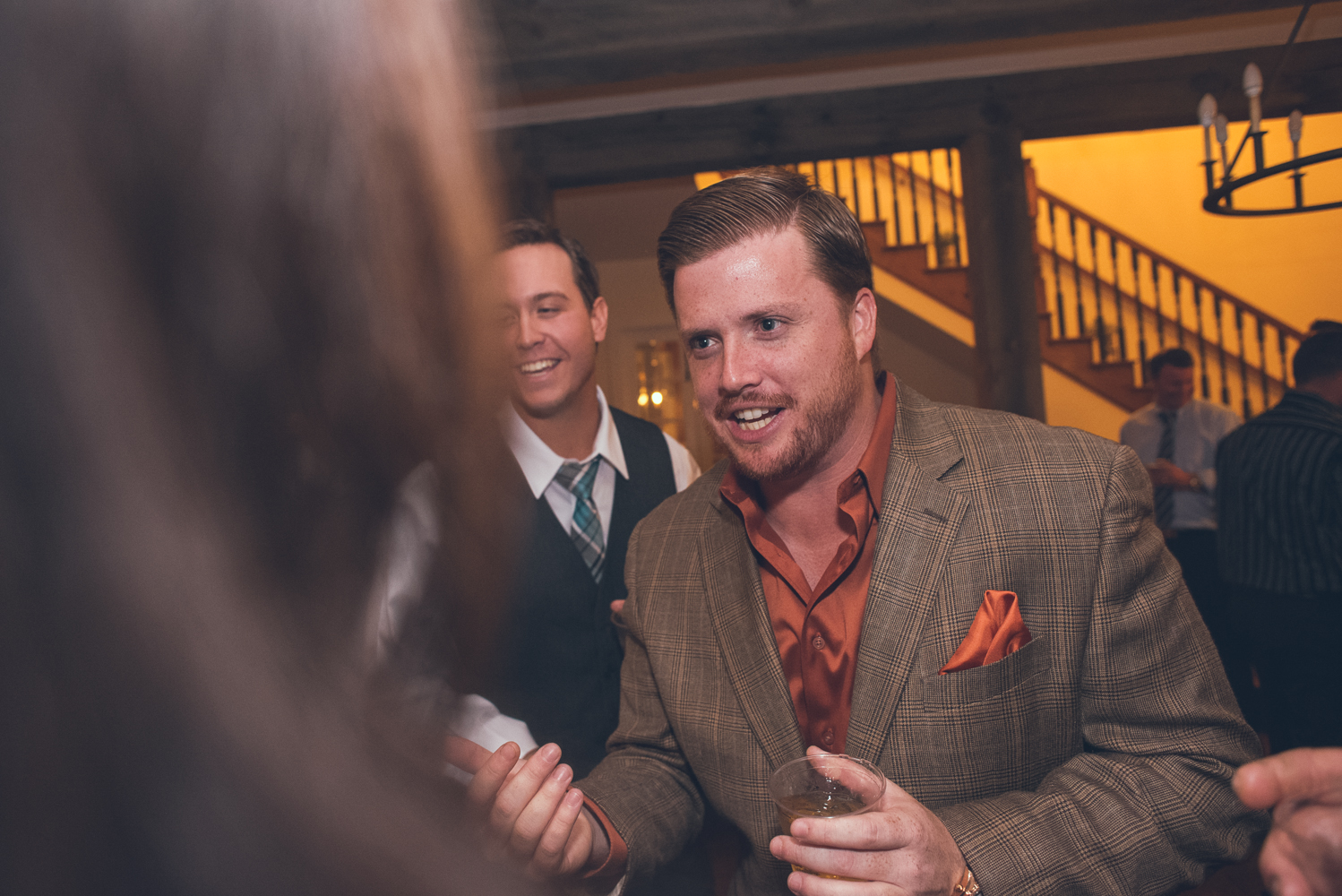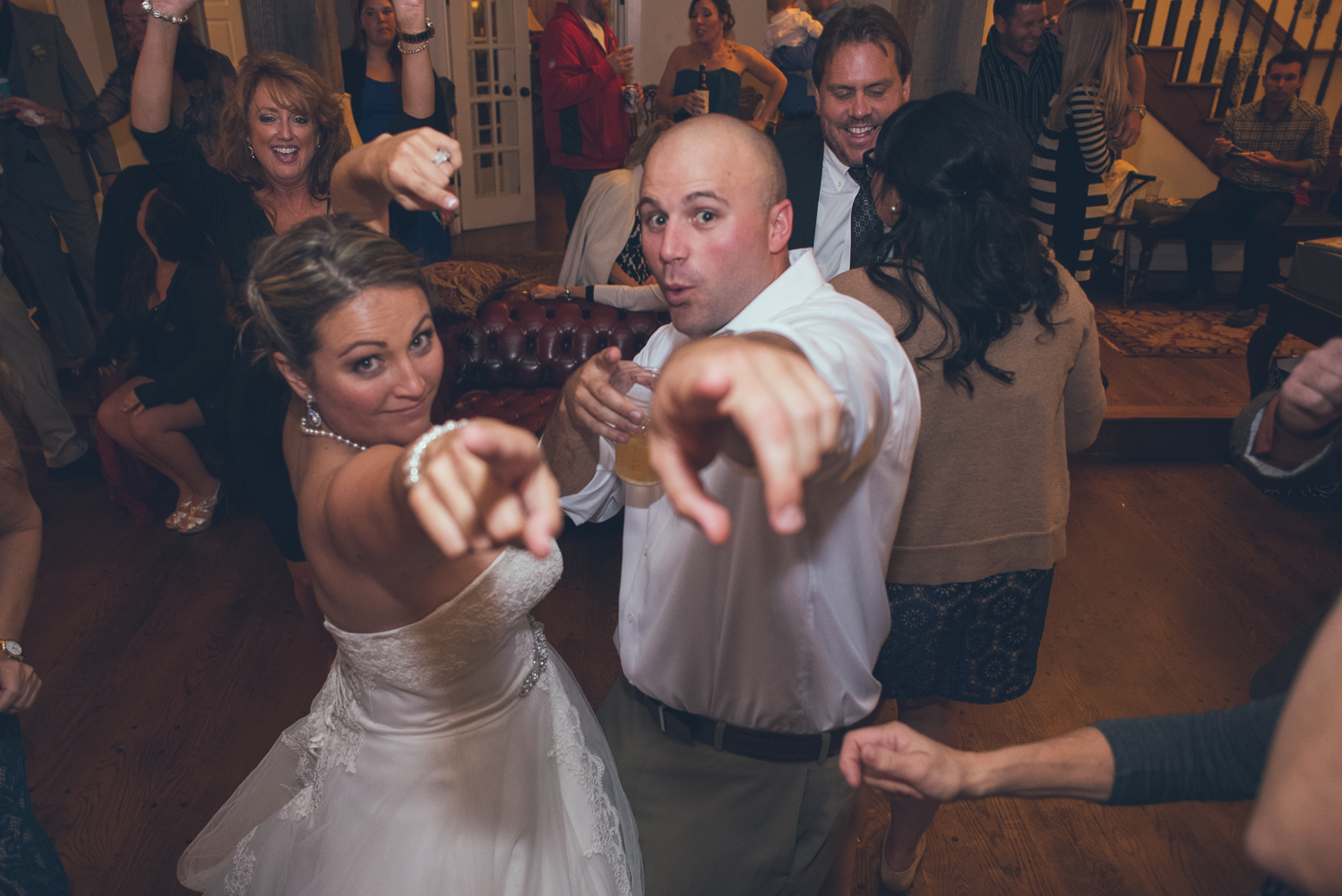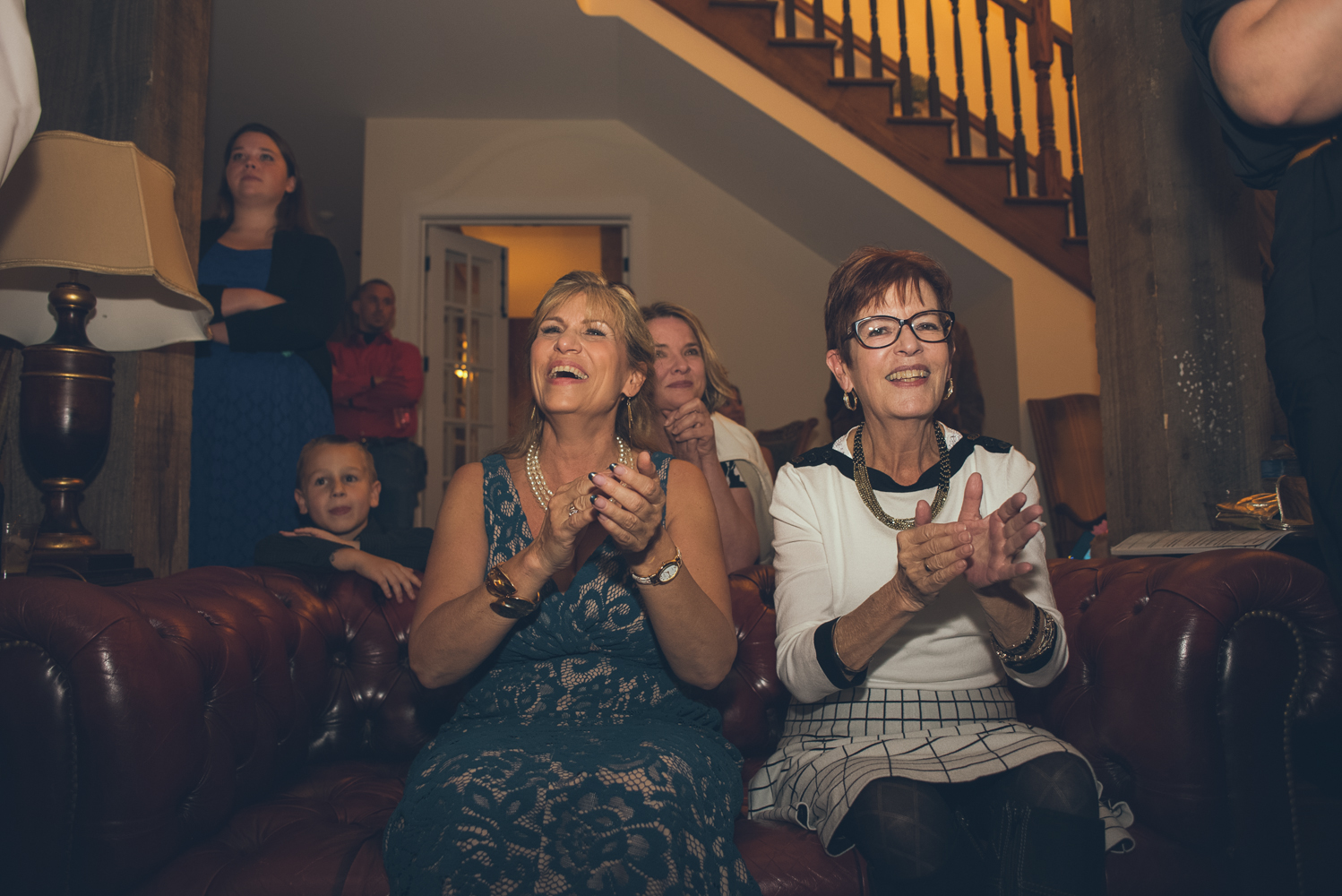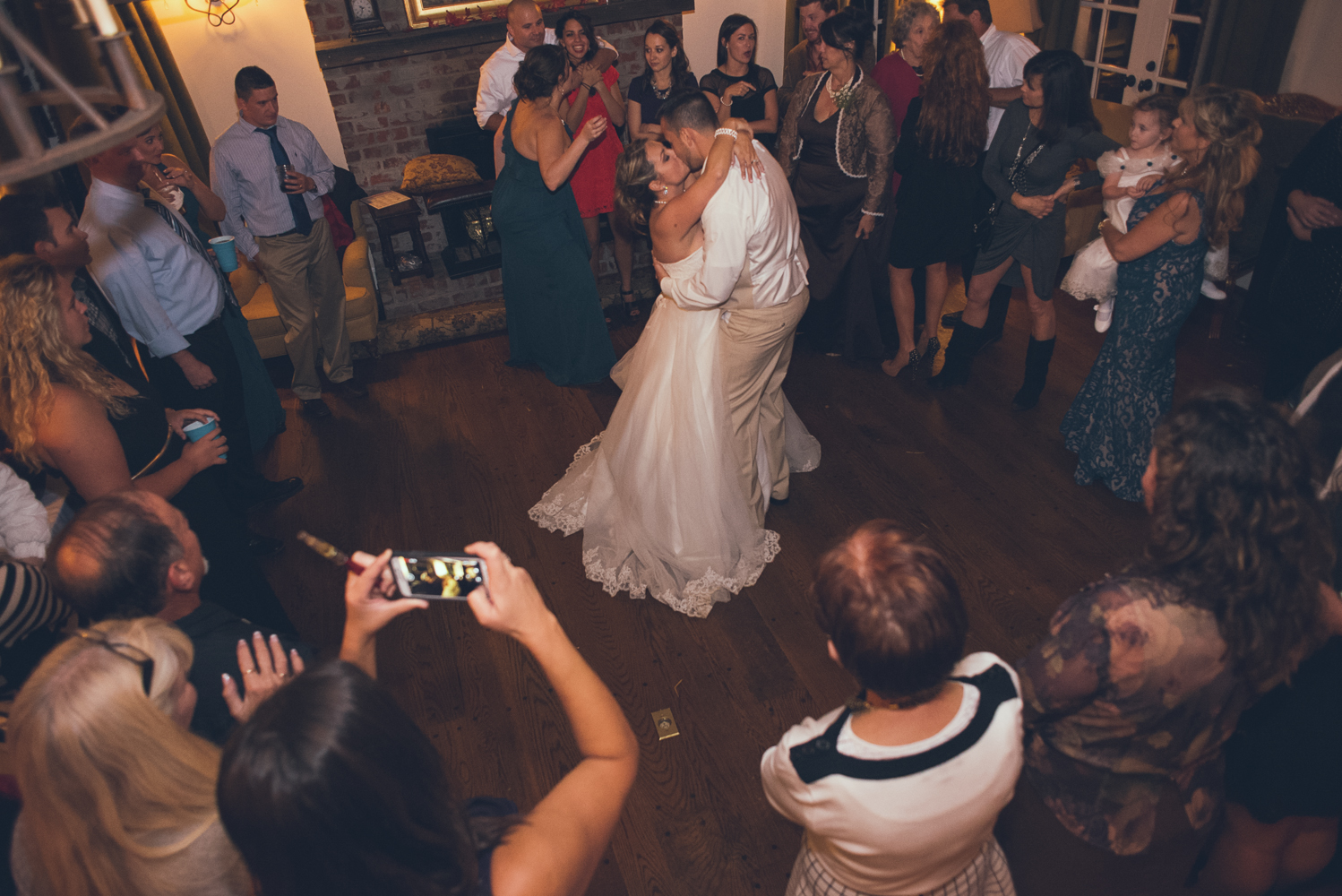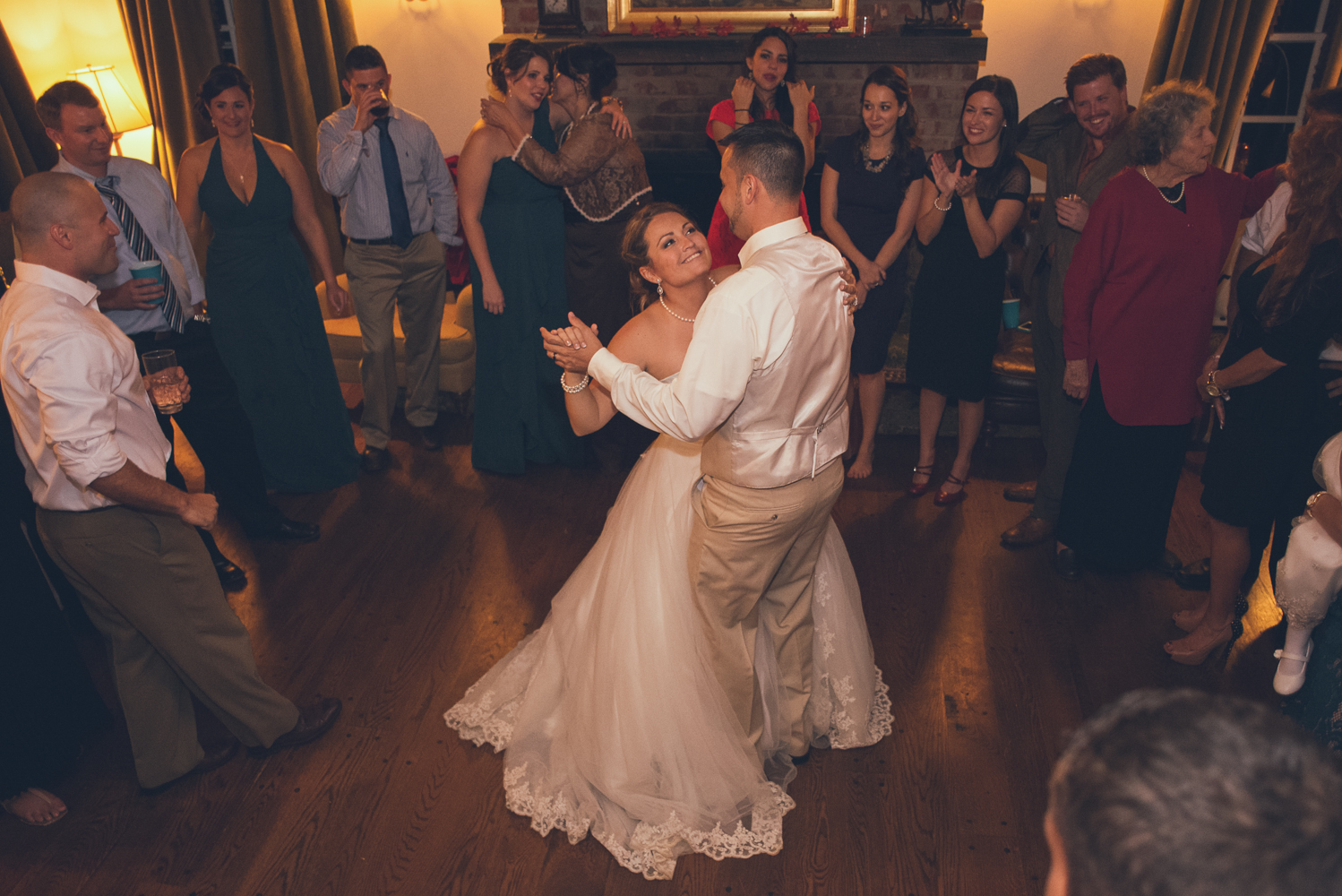 Atlanta Wedding Photographer | Destination Wedding Photography | Elopement Photographer Georgia | Joyelan.com