Shelly has created a pretty cool job. She spends her days empowering women entrepreneurs. Coming from a background in the tough world of investment she has a ton of experience and knowledge about making ideas come to life. I met Shelly at one of her favorite local places, the Grant Park Coffee House, to talk about her motivations and getting started as a business Consultant and business owner. Let me tell you ladies – I was really inspired. Shelly has a way of asking the right questions and making you want to jump out of your chair and get to work. Even when you think you have it figured out she brings your goals to the front and center. She is currently working on a book (Moxie In Manolos) and has plans in motion for many great workshops in the near future.
Learn more about Shelly and The Moxie Project in her interview below.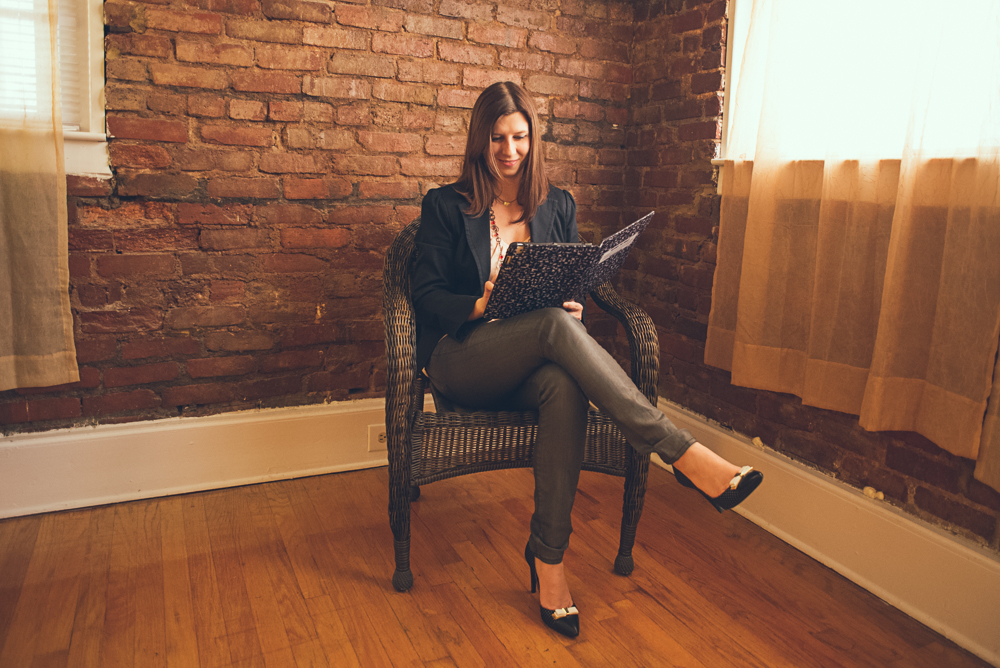 1) What motivates you to wake up in the morning?
Each day holds an unlimited amount of possibilities and the fact that I get to help other women access that potential is mind blowing.  I live for the spark moment – when something inside clicks and you see it…in her eyes, in her body language.  It's like her future self has popped into her head to say "hey girl, things are amazing over here…can't wait for you to see it".
2) What has been the most challenging part of creating your business so far?
I think many entrepreneurs struggle with "the start" – the actual event of launching a business. For me, I was crystal clear in what I wanted to create, but telling my husband I wanted to leave my well-paying job and to start my own consulting business was nerve- racking – he thought I was nuts.  Maybe so, but hands down the best decision I ever made.  I just had to trust my instinct.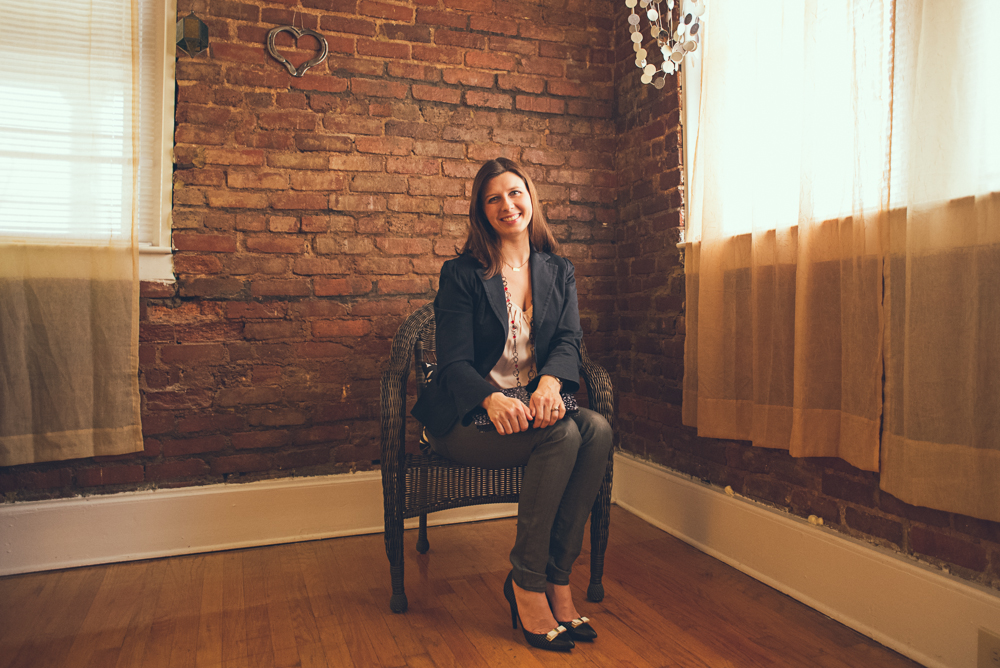 3) What is the most rewarding part of your business and what is something you loath doing?
The spark moment is pretty amazing. But I think the most rewarding aspect of my business is the opportunity to help someone find clarity and take action – it can be so frustrating and isolating when you are in a state of uncertainty. But when a client calls just to tell me "thank you, I've had more clarity and gotten more done more in the past week working with you than I have in the past year of trying to figure it out on my own." Talk about a rewarding moment! And as a business owner, I love the fact that I control my schedule. The true reward is being there for my daughter – whether it's picking her up from school, staying home with her if she's sick, or taking her to the zoo on a Thursday. There's no greater reminder that life goes by quickly than watching a child grow; I don't want to miss a moment.
Something I loath?  Well, I don't really loath it, but I'm not a huge fan of trying to figure out the social media code of marketing…the hash tagging, the sharing, posting, etc. (so I just hire someone to do that for me).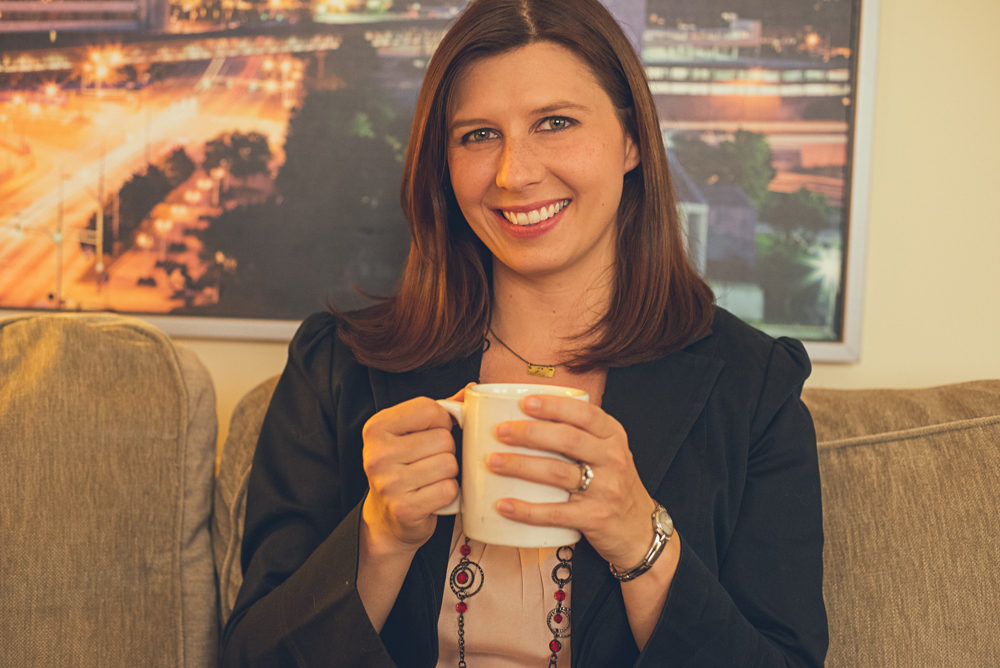 4) Who are 2 people that inspire you and why?
My daughter.  She inspires me to be the best version of myself.  She is also a reminder that life goes by quickly, so be mindful of how you spend your time – as the saying goes, "Live the life you love".  It's funny, long ago I had this vision of me with a little girl (long before kids were even a discussion).  Here I am today, with the most precious gift.  Talk about true and perfect inspiration! I also think Diane Von Furstenberg is iconic.  She is a beautiful blend of femininity and business.  Even her famous wrap dress embodies the spirit of a woman with a quiet, but powerful energy.  As she discusses in her recent book, The Woman I Wanted to Be, she places value in all the right places: family, love and beauty.  I totally get that!
5) What is your one piece of advice for readers who want to get started on their own project / business?
Research, research, research. Understand your market…she says as she puts on her MBA hat.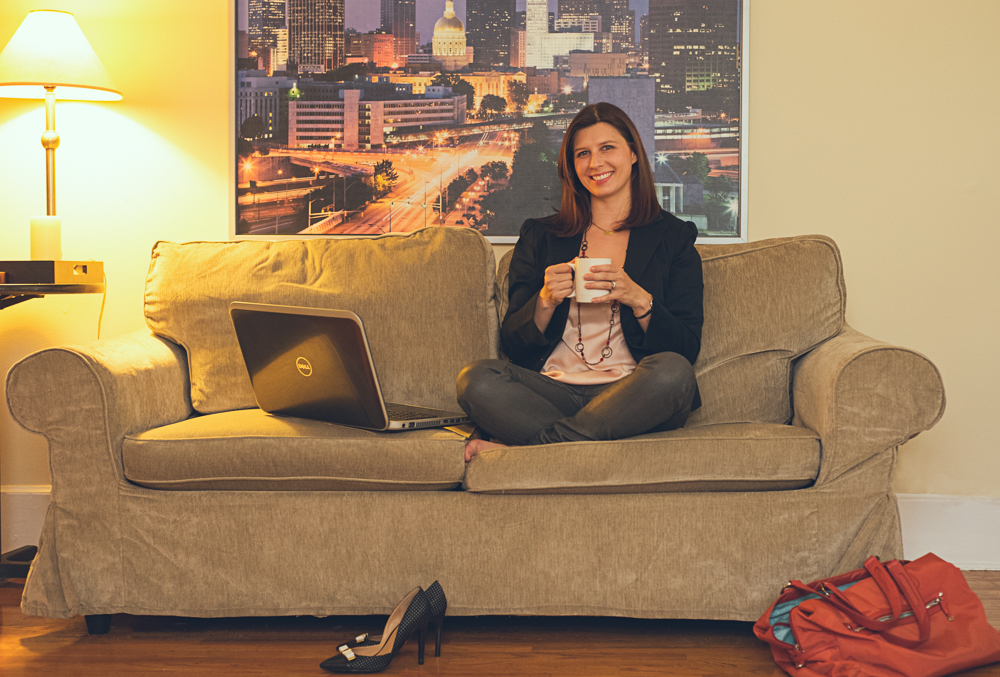 6) Shameless plug – what makes your brand great?
Have you ever thought about what you would do in life if you weren't limited by fear or judgment? Specifically when it comes to your career, what would happen if you actually did something with that idea that's been floating around in your head and in your heart for so long? So then the question begs, "how would I even begin the process?" Over 6 years ago I asked myself this very question and thus the work of The Moxie Project began. In that time I found that starting a business is just as much about mental preparation as it is business planning. And so The Moxie Project is a unique blend of business and psychological strategy.
I believe (and research has proven) that successful people have a certain mental fortitude that allows them to push beyond the typical roadblocks that keep so many people limited in their careers. I also believe that success is not universally defined – it's authentic to each person, based on their values and beliefs. I am fortunate enough to have a mindfulness that allows me to see the possibilities for a client and to help her get there in the most direct and efficient way.
For more inspiration follow The Moxie Project on Facebook – Instagram: @TheMoxieProject
Photos and Interview by Joy Hmielewski | Joyelan.com
Face to Face ATL is a bi-weekly blog series of interviews with local small business owners and project founders. Find out where the ideas started and what motivates these empowering individuals. If you know someone that would be a good fit for this blog please email Joy@Joyelan.com #FacetoFaceATL