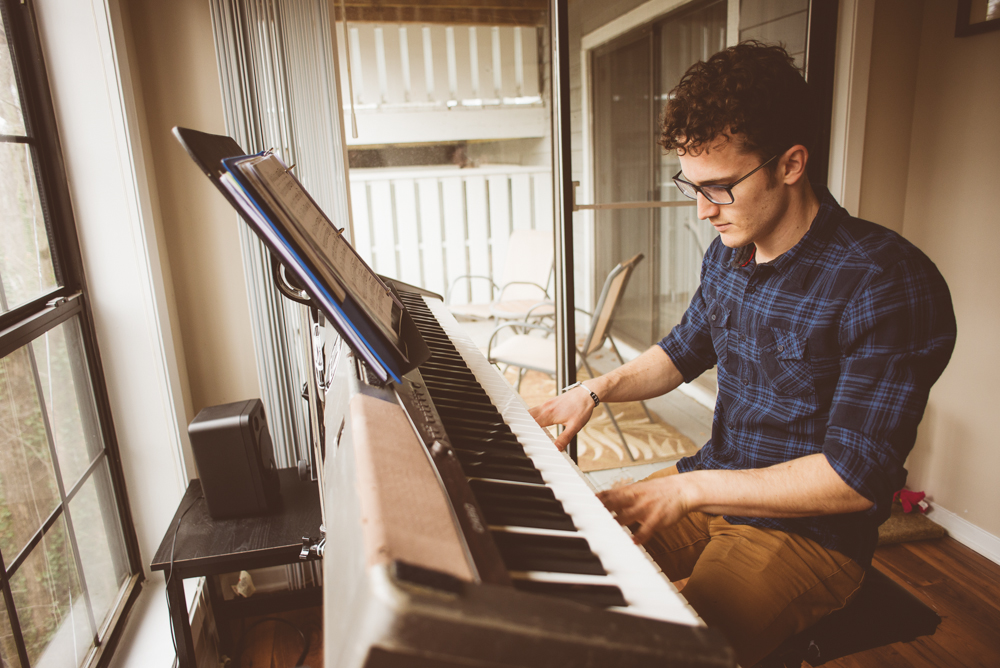 John is the definition of optimism. A very easy going guy and full of energy! We met one early morning at his home studio for coffee and I got to see where the musical magic happens. Not only is his music captivating, but so is his personality. It always makes me feel great when I can sit with a fellow artist and feel a cloud of inspiration around me when I leave. He plays the piano so effortlessly and really has fun with it. He gains inspiration from many areas of his life including his musical influences George Winston and The Keyboardist for the Doors. His recent solo album Chirality just hit Pandora stations and is available on iTunes. You can also hire John for weddings, events, or see him in concerts around town.
Listen to Nova – one of my favorite songs from Chirality
Learn more about John Burke Music below and be sure to follow him on Instagram and Facebook!
 
1) What motivates you to wake up in the morning?
Time and the sun. I love having plenty of time to work, and especially when my mind is bubbling and productive in the morning hours. I've always been a morning person, so when I wake up early every day, I see the sun come over the horizon and can't help but be filled with positive energy. The energy moves me, inspires me, and sparks creativity that can't be summoned in the afternoon hours. Quite odd how that works sometimes. But hey, it floats my boat just fine! Also, I love coffee in the morning. Partner that with snuggles from my cat, Dobby, and I've got a killer AM.
2) What has been the most challenging part of creating your business so far?
Tolerating people who don't see my career as a real career. I've gotten myriad comments about what I do for a living, ranging from "When will you get an actual job?" to "So, is this just something for fun until you get a big-boy job?" I understand that a career in music isn't as common as, say, a career in marketing, so many of the comments I get are out of curiosity and intrigue. Totally cool. However, many individuals tend to criticize my lifestyle and worry that I'm wasting time having fun. They worry that I'm not making enough money. They worry that I'm not saving for retirement. They worry I'm going into a failing industry. All of their comments point to money, really, which you realize isn't the main goal when you truly do what you love. Receiving and absorbing these comments has gotten much, much easier, thankfully. In fact, I appreciate them now. I received a helpful piece of advice many months ago: "When others disagree with you, good. Let them. It's a sign of strength — strength that will truly allow you to do what you want to do."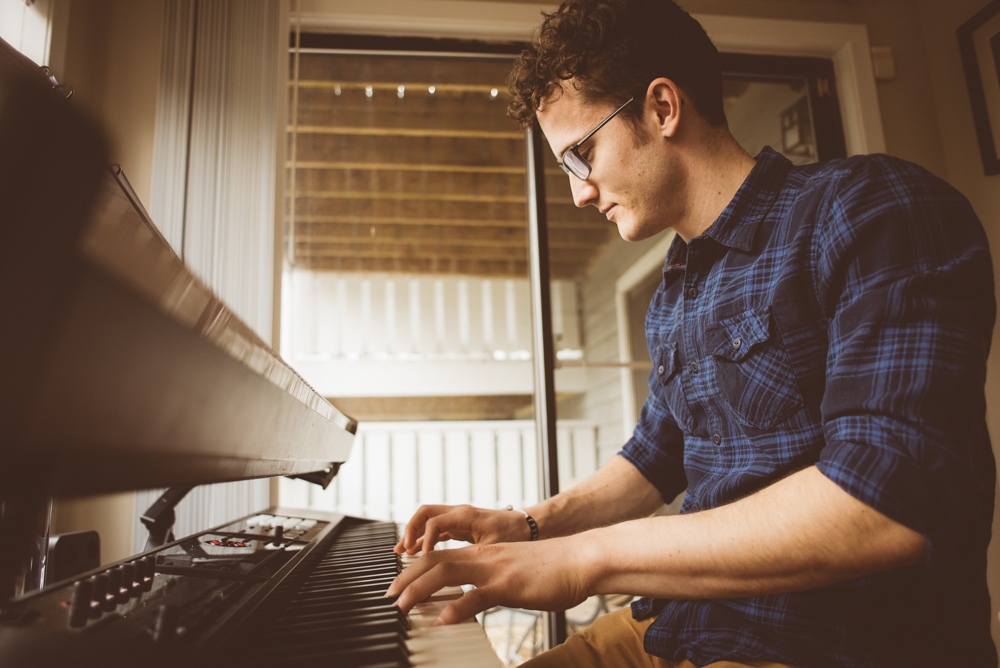 3) What is the most rewarding part of your business and what is something you loath doing?
Most rewarding, wow. That's such a tough question! But I'd have to say that the most rewarding part of my career is creating. Creating music that captures listeners' emotions, pulls them into a gripping story, and makes them want to hear more. Some of the best compliments have come from people who said they were moved by my music; it brought them somewhere. Knowing that I created something that made such an impact on someone, I can't help but feel completely fulfilled as a human being. That's my true voice.
Most loathing? Flaky people. Yikes. Being a freelancer, a lot of what I do requires contacting and following up with multiple clients at a time. I feel that my responsiveness is mostly on par; however, I grow frustrated when clients have such terrible habits of missing emails, ignoring phone calls, arriving late, etc. I've learned to tolerate these types of clients (which are quite scarce, I'll add. You, Joy, are simply perfect with your communication!). I've also grown to appreciate punctual and responsible clients.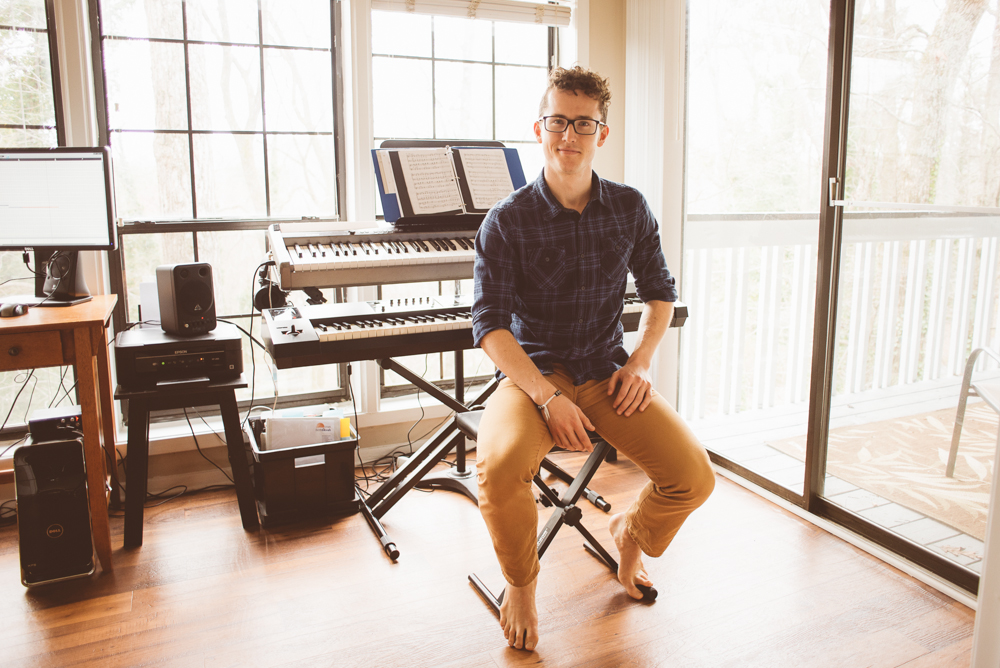 4) Who are 2 people that inspire you and why?
1. George Winston. He's a terrific solo pianist whom I've followed for years. It was George who made me want to become a professional pianist, and it was his music that inspired me to compose. I can't tell you how important that man has been in my career as a pianist. I'm thankful to have befriended George by attending several concerts and seeing him afterward. He's a quirky fellow whose musical personality and experience inspire me every day to be who I am and create what I dream of.
2. My father, David Burke. When I was 15, my father introduced me to the piano. He had played for many years and composed a plethora of songs, so he taught me the basics: scales and chords. Since then, his constant mentorship and pride have pushed my musicianship to greater heights. He is always challenging me, always bringing new ideas, and always supporting my dreams. His famous quote is one that I will forever follow: "Remember the foundation: practice."
5) What is your one piece of advice for readers who want to get started on their own project / business?
Know your audience, and know your product. Diving into a vast pool of clients with unspecifically designed creations won't get you too far. You'll be a grain of rice in a barrel of rice. It takes a while to discover your audience and product, but once you hit that sweet spot, you know exactly what you need to do, who you need to connect with, and where you need to go. For me, I needed to figure out who would listen to my music, so I started with friends and fellow musicians whom I knew would appreciate solo piano music, and who would support me out of love and kindness. I also needed to define my music. Was it just solo piano? Or was it a whole new genre? What made it "John Burke" music instead of just any ol' kind of piano music? As my success grew and I sharpened my composing skills, I was able to connect with more individuals in the solo piano industry, reach out to the most relevant sources for feedback, and even say "no" to projects and endeavors that would have been a waste of time. Saying "no" for the first time was rewarding, really.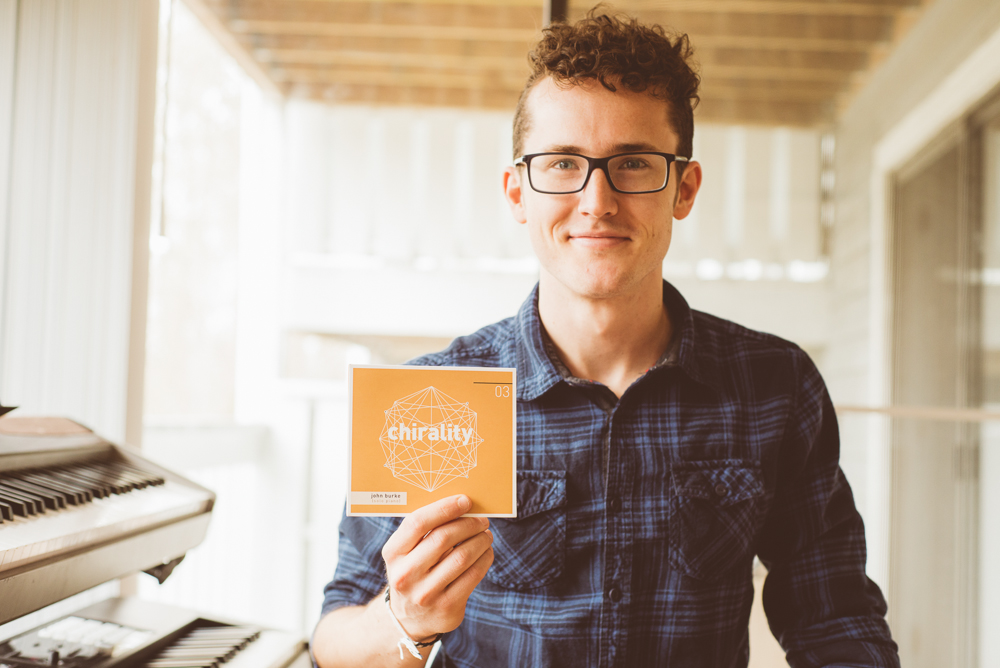 6) Shameless plug – what makes John Burke Music great?
I've often been told my pianists and non-pianists alike that my music stands out among the world of solo piano. My songs have been praised for their strong sense of melody; in fact, my music has been described as something you'd hear in an epic film. That really, really feels good to hear. Film music has actually been one of my biggest inspirations because it is so unbelievably memorable. Its melodies and recurring phrases give it character and meaning (just go listen to John Williams' "Imperial March"). I've been told that my piano compositions (particularly from the new album Chirality) possess such powerful melodies that listeners' can't help but remember and yearn to hear again and again. Consider my genre as "film piano" or "orchestral piano," rather than new age, which it is so commonly defined as.
Contact John at Johnburkemusic.com or on Instagram: @JohnBurkeMusic
Photos and Interview by Joy Hmielewski | Joyelan.com
Instagram & Twitter @Joyelan
Face to Face ATL is a bi-weekly blog series of interviews with local small business owners and project founders. Find out where the ideas started and what motivates these empowering individuals. If you know someone that would be a good fit for this blog please email Joy@Joyelan.com #FacetoFaceATL