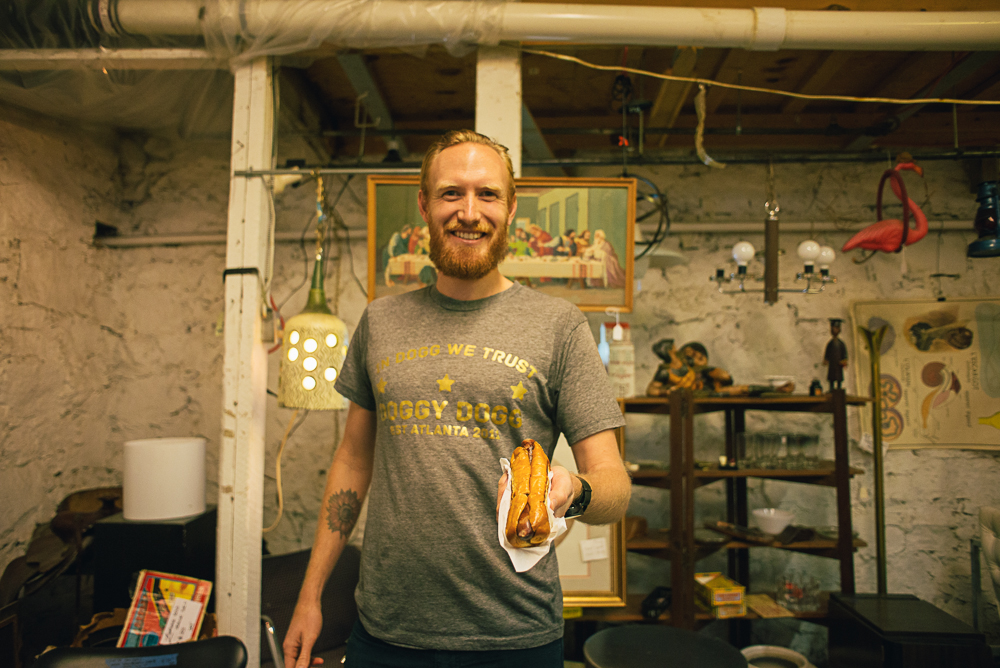 Doggy Dogg makes Atlanta's finest hot dogs not just because they are tasty, but because these are made with local ingredients and a lot of care. Meet James; he is the owner and mastermind behind these awesome street dogs. The idea came to him while in Germany during Christmas. The snow was falling, magic was in the air, and in a courtyard was a small hot dog cart with the perfect snack for hungry pedestrians. This is how the idea was born. He started his plan in his apartment making hotdogs with interesting combinations of meat and toppings for friends and then moved his idea to the streets. He says his favorite dog is a test kitchen Pastrami Ruben item that isn't on the menu yet. James and I went antiquing while talking business and taking some fun photos.
To learn more about James and how he stays motivated read the interview below.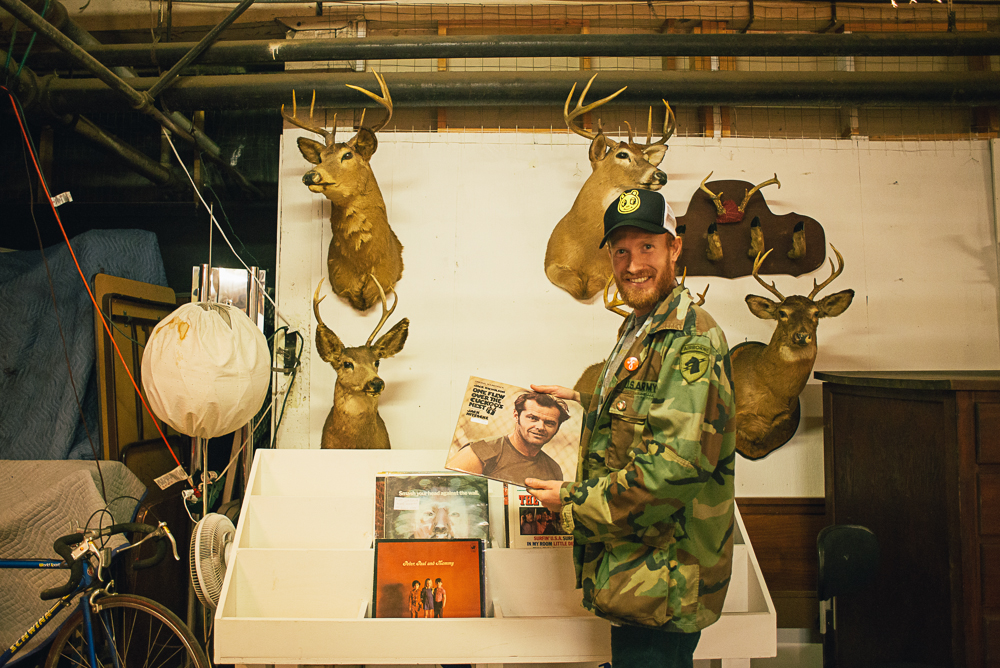 1) What motivates you to wake up in the morning?
Breakfast! I have to eat before I work otherwise I'll be torturing myself. During the farmer's market season, it's a doughnut from Revolution Doughnuts and coffee or Candler Park deli market breakfast burritos/sandwiches and a Yalla soda. It ties in well with my work because I've been setting up at these markets for awhile now and enjoying the relationships with these other vendors/businesses who are in the same boat, it makes it seem like we're all in it together.
2) What has been the most challenging part of creating your business so far?
Getting the paperwork and accounting going and executing the back of the house work.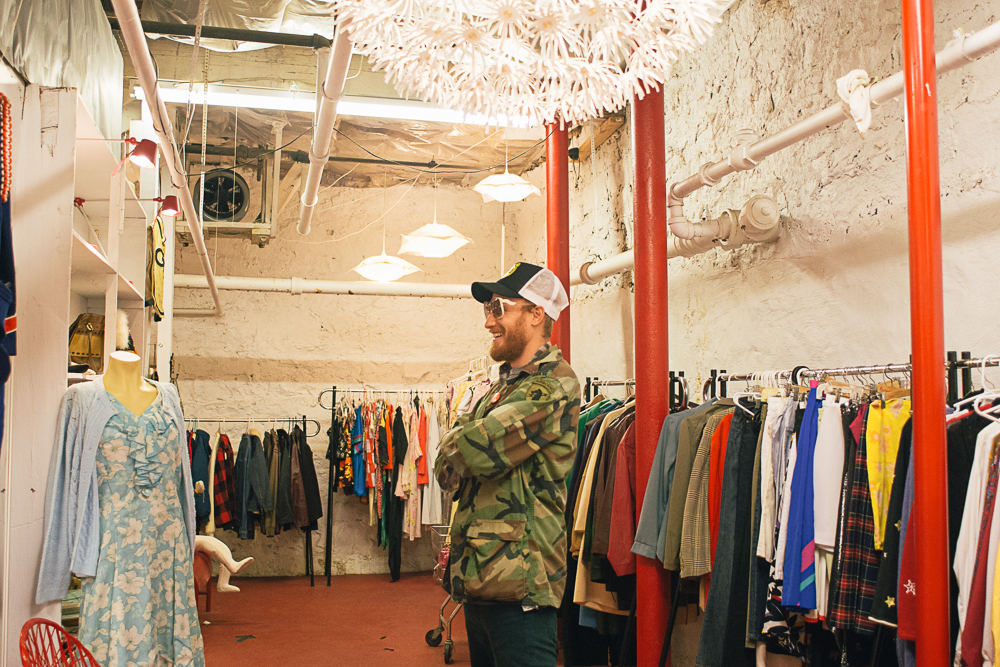 3) What is the most rewarding part of your business and what is something you loath doing?
Making my own schedule and feeding people something with a local product with a relatable and local connection. I dislike things that a 9-5er cannot relate to, but either way, each way of making a living has its own variables that you can't stand and they're relative. I've worked out most the things that I don't care for and now the things I control and mess up are the things I get worked up about but know its ok because I can fix those.
4) Who are 2 people that inspire you and why?
I can't name only two!!
On a local level and in the every day realm, there are too many to name! I try to show that appreciation by giving them business, setting them up with others that could use their stuff and spreading the word about why I am inspired by them.
5) What is your one piece of advice for readers who want to get started on their own project / business?
Don't get caught up in the hurdles that are smaller than the big picture. Your idea is the most invaluable part, execution is the game you play.
6) Shameless plug – what makes your brand great?
Its not just good! I hate to use these trigger and trendy words but everything used to put these doggs together are the best local, non preservative ingredients I can find and I am inspired to bring them to the people.
Follow Doggy Dog on Facebook – Instagram & Twitter: @DoggyDoggATL 
Face to Face ATL is a bi-weekly blog series of interviews with local small business owners and project founders. Find out where the ideas started and what motivates these empowering individuals. If you know someone that would be a good fit for this blog please email Joy@Joyelan.com