My Thailand travels started in Phuket, the southern island region. The taxi ride into Patong Beach was an adventure in itself. My first mistake was jumping into a cab without confirming the driver fully understood where he was going. We played a game of guess what-the-F I'm saying by passing his cell phone back and forth hoping Google translate would help us understand each other. It didn't. I was dropped off at a random resort on the opposite side of Patong Beach and had no idea where I was. My first taste of the unusual chaos to come had started right out of the taxi.
I had heard many things about Patong Beach before I arrived, mainly, to avoid it like the plague. It's known as the party spot where vacationers go to forget their worries in a blur of ping pong shows and bad tequila. Massage shops line the road with ladies softly greeting you Sawadika (hello) and seductively asking, and sometimes insisting "you want a massage??" The famous Bangala road is the main event slowly filling in with party goers as the sun sets. My goal was to get to know the culture of this area better than just blowing it off as a desperate place for lonely travelers.
In the next few days my brother and I explored the island by moped, making sure to stop at every beach along the way and take in the amazing scenery. It wasn't hard to get lost going down an unmarked path and somehow end up at a makeshift tiki bar. Always an enjoyable experience, there really isn't a bad place to get lost around Phuket.
I got to know Patong Beach very well during the weeks we spent there. Every morning I took a walk at sunrise when the only other foreigners awake were the last few to stumble down Bangala as the bars closed for the night. The streets were quiet and the local people would come out at this time to set up their food carts, grab some spicy breakfast item, and make their way to their day jobs.  Monks would step away from the temples for about an hour to walk the main road while giving blessings and collecting donations. As I made my way down to the beach, I picked up my thai tea or thai coffee (both equally delicious) from the same food cart lady and said hello to the tuk tuk drivers at the corner, who at this point started to inquire about my day instead of just asking me for money.
The ocean at sunrise was my favorite part, I had found a time that Patong  Beach wasn't the loud, overly crowded vacationer cluster I had heard of. Sunrise was also the only time of day I could avoid the sweat drenching heat. I had the entire beach to myself for a few moments to enjoy my caffeinated drink of choice and take in the beauty, reflecting on this magical place. No people and no disruption. Just a simple moment alone to soak it all in and feel totally captivated and content with life before our crazy day adventures started again.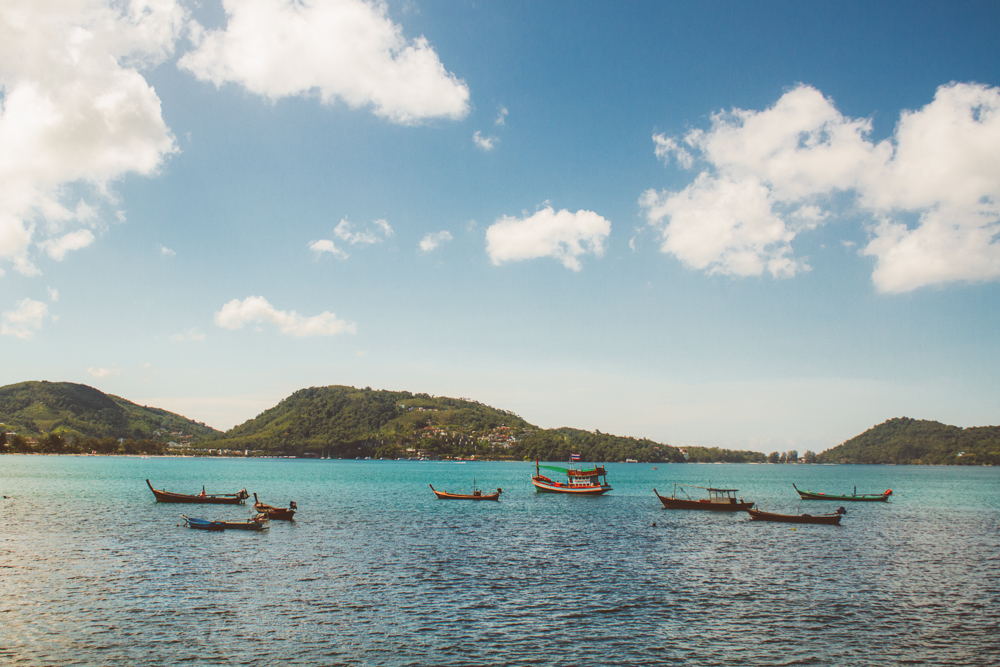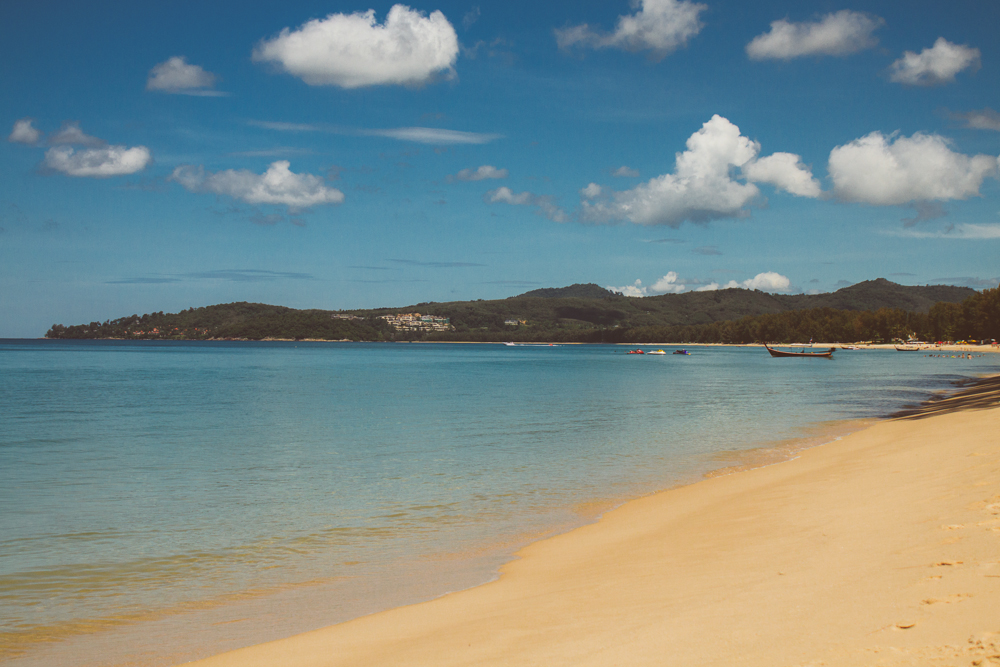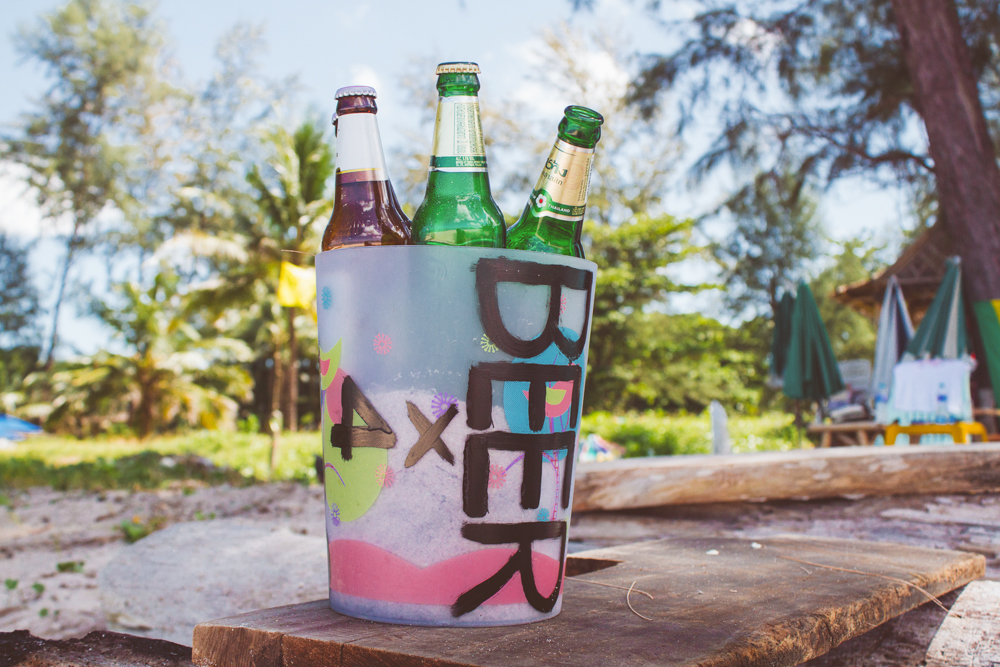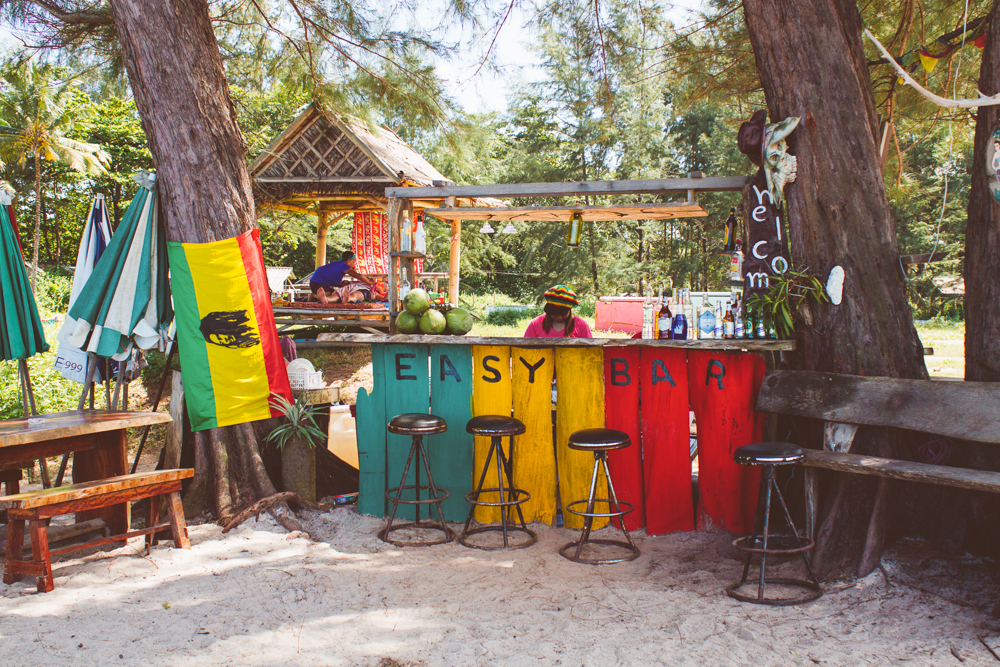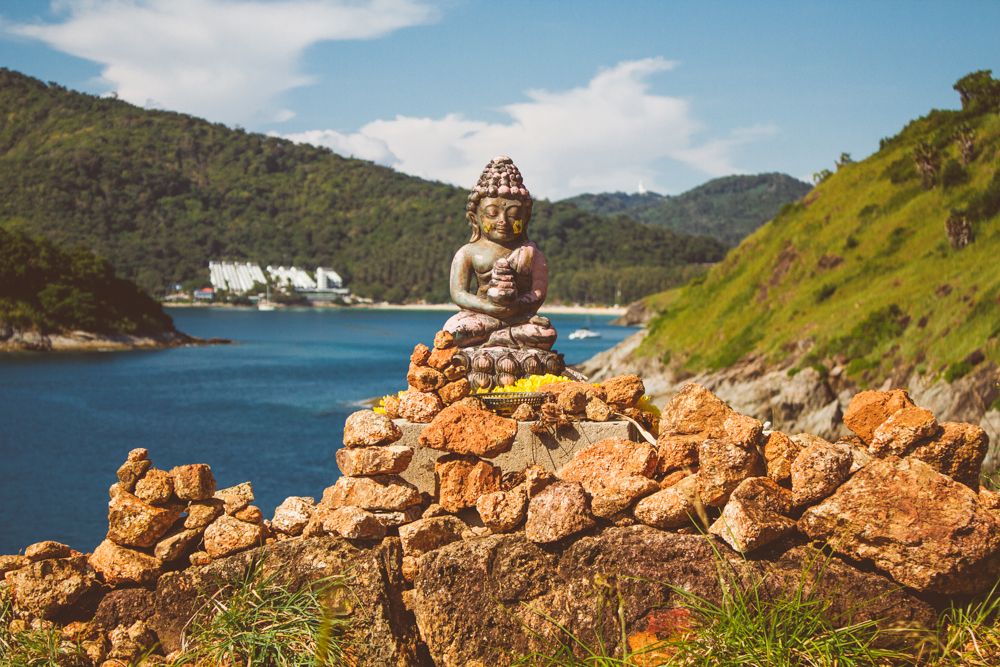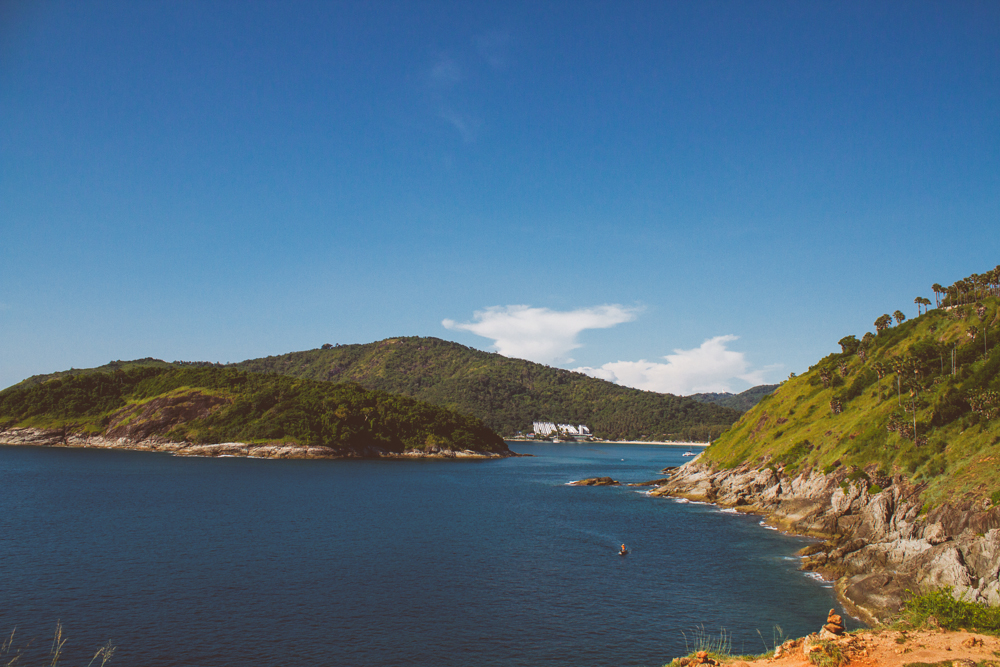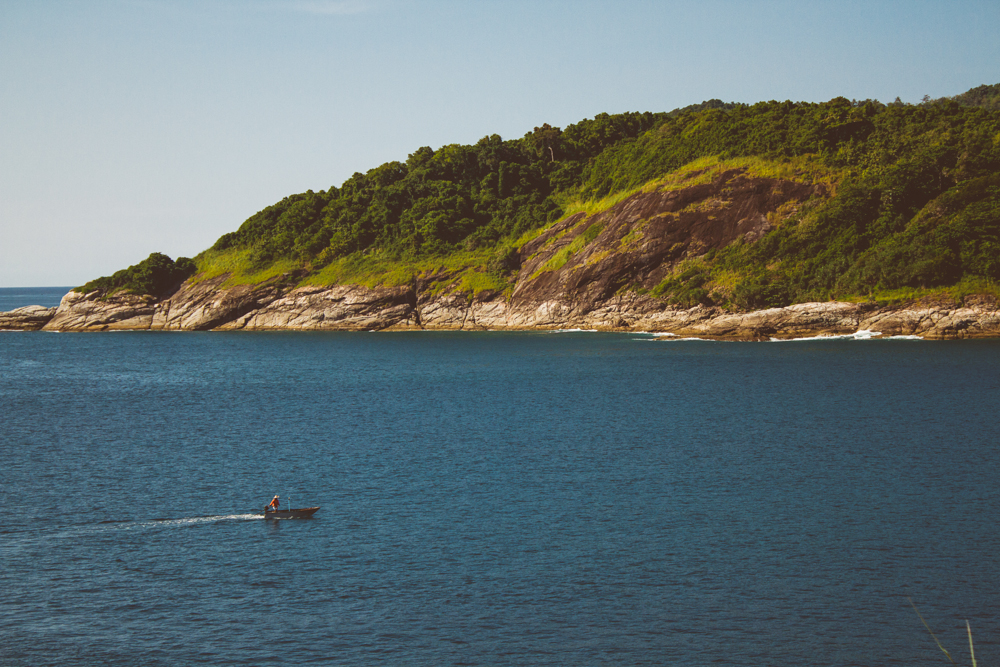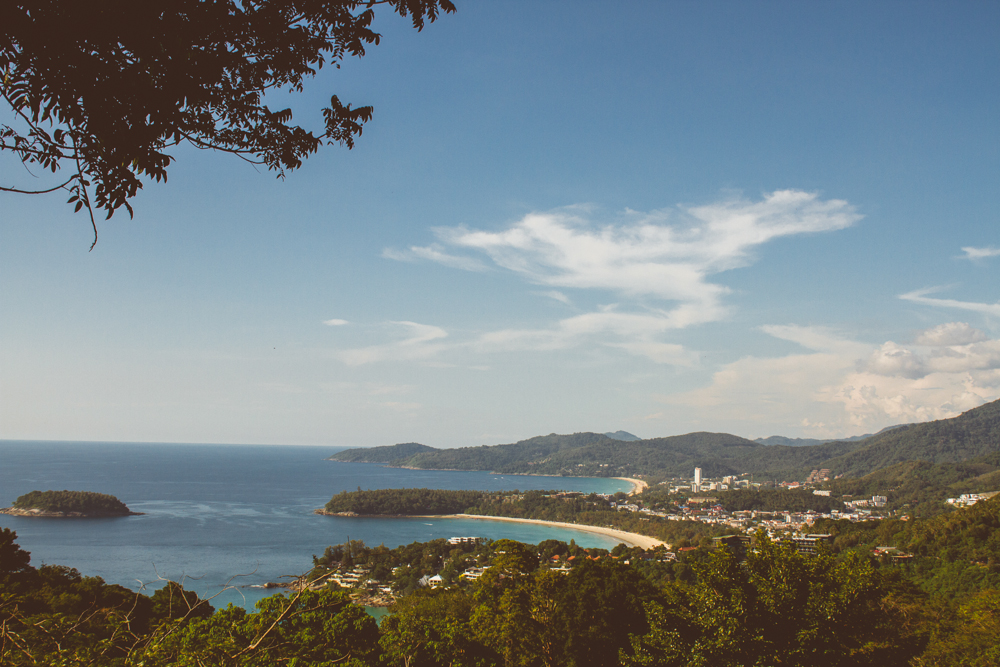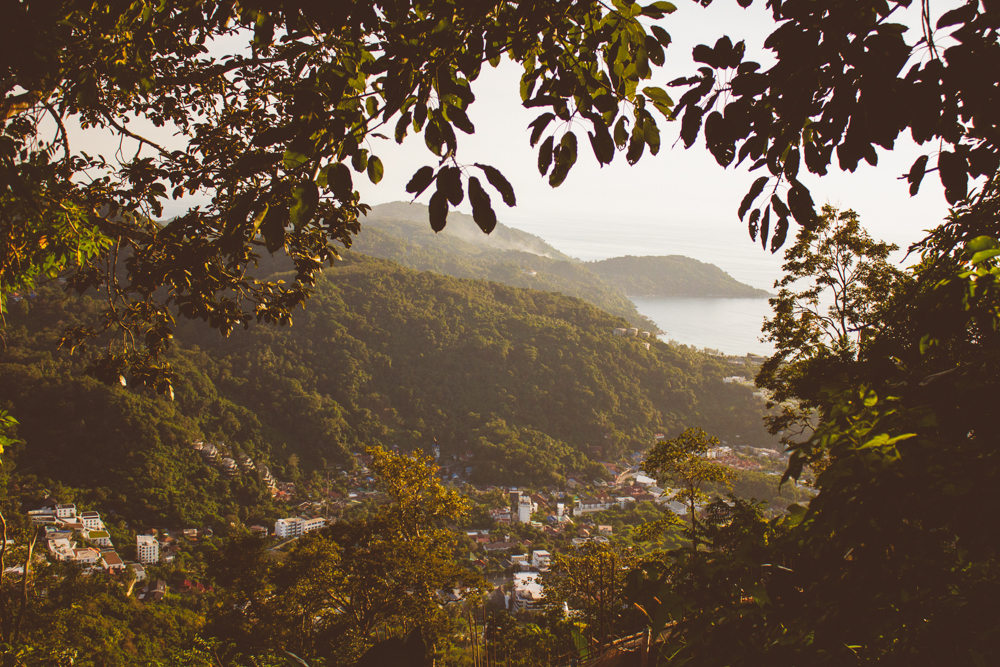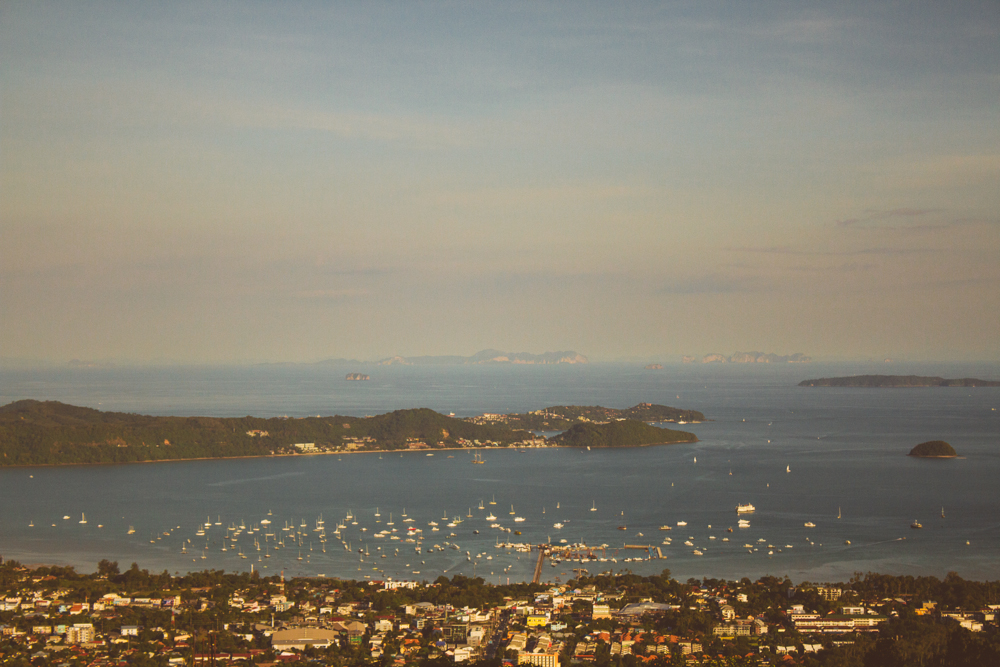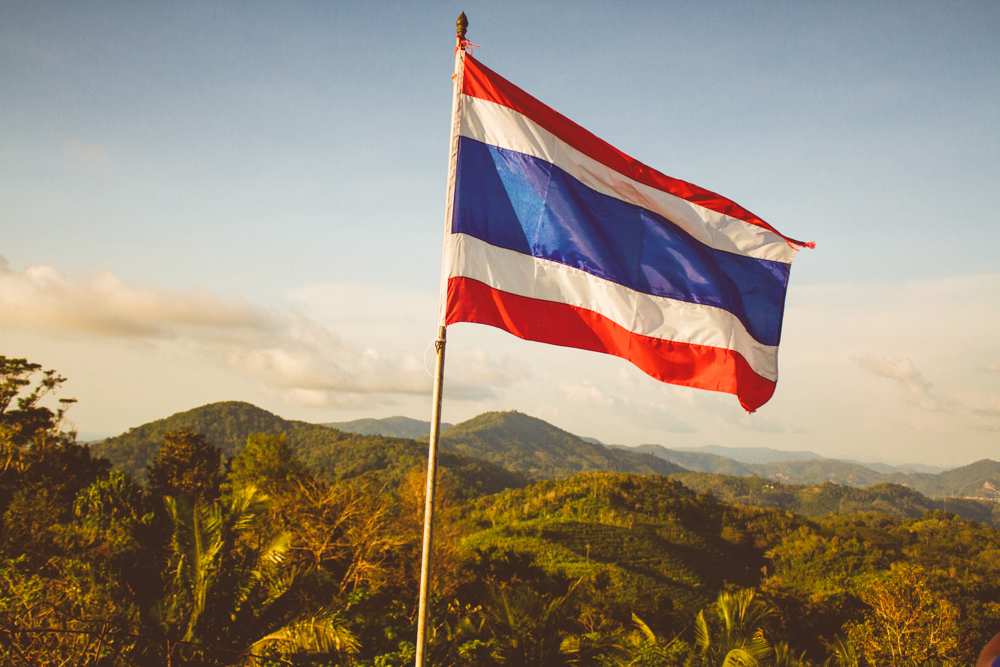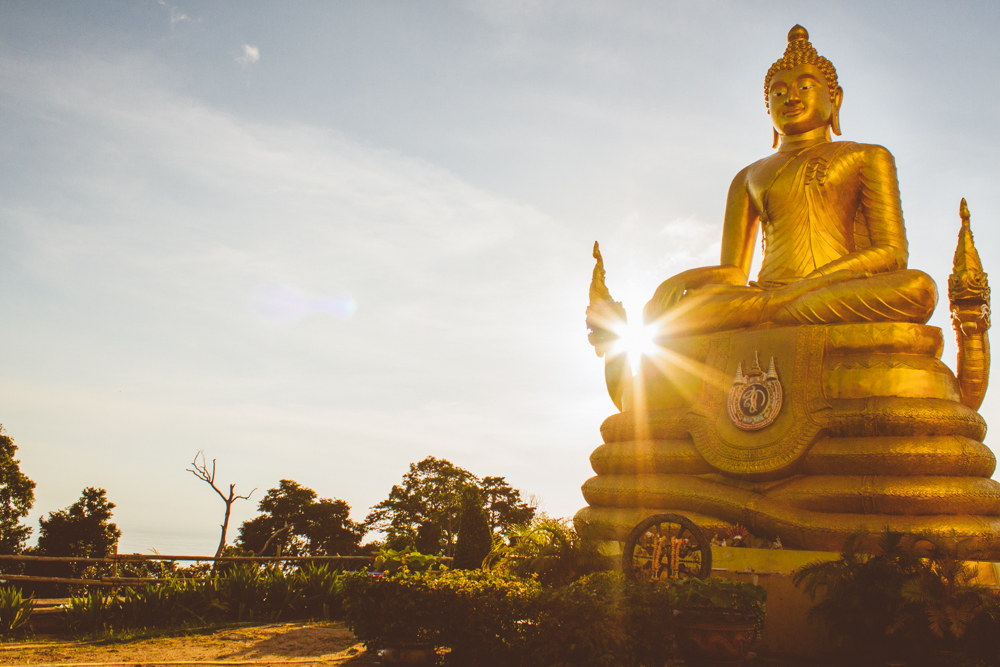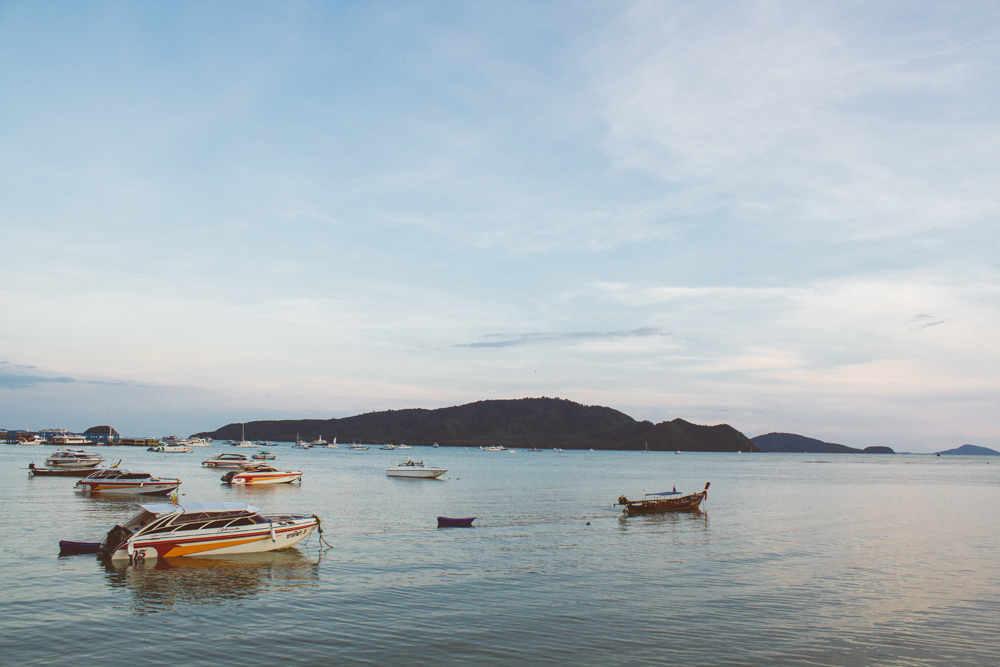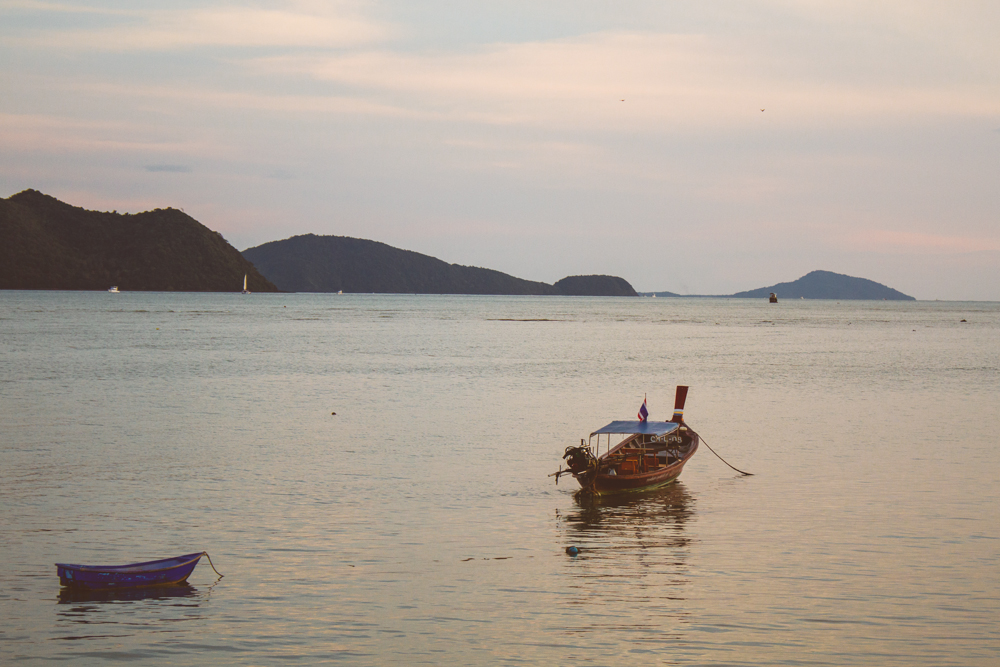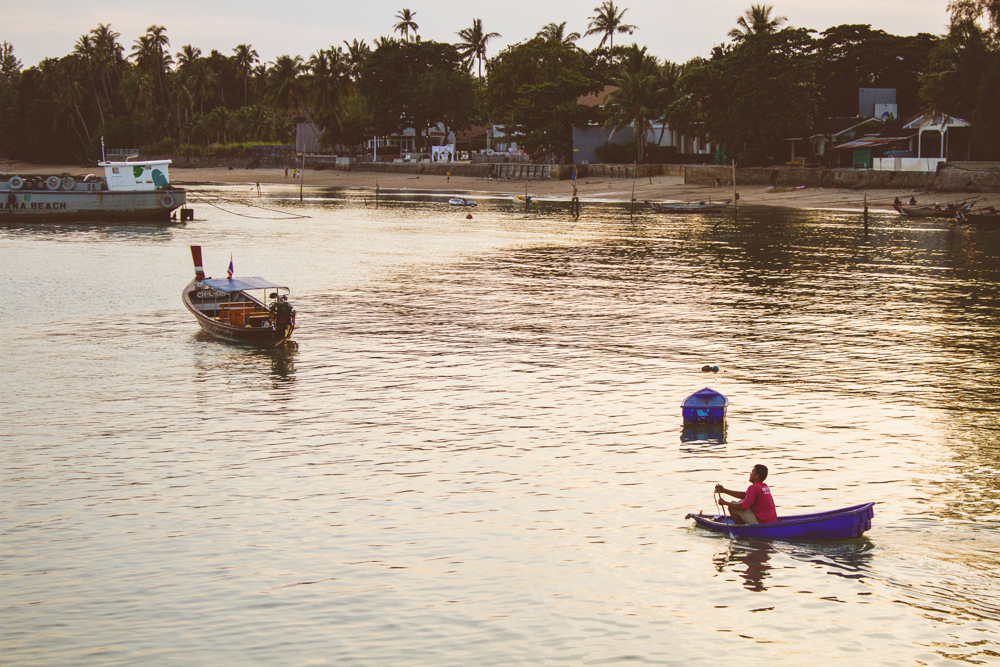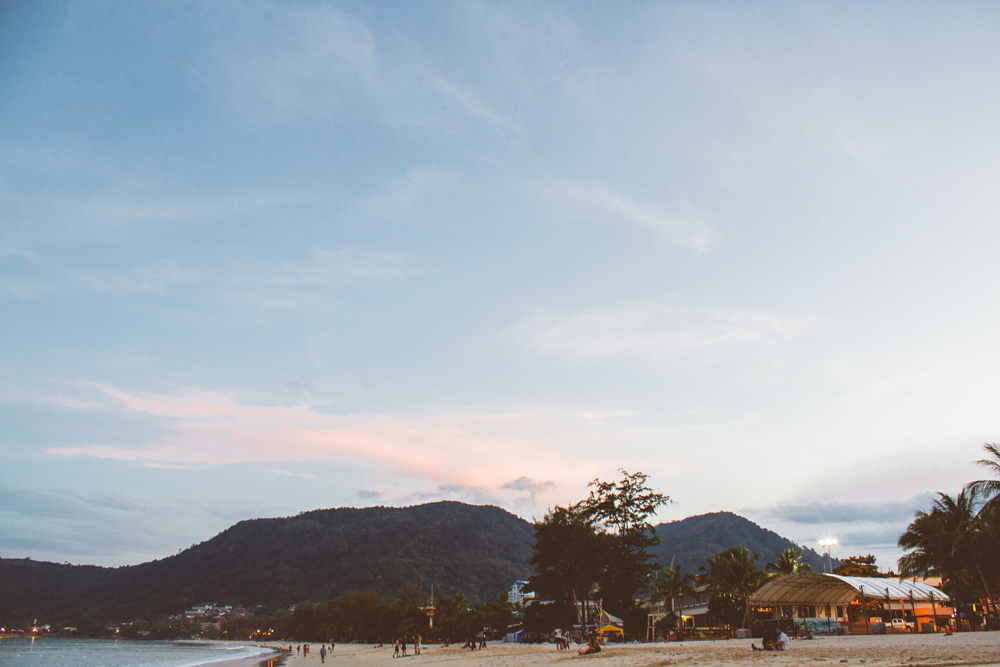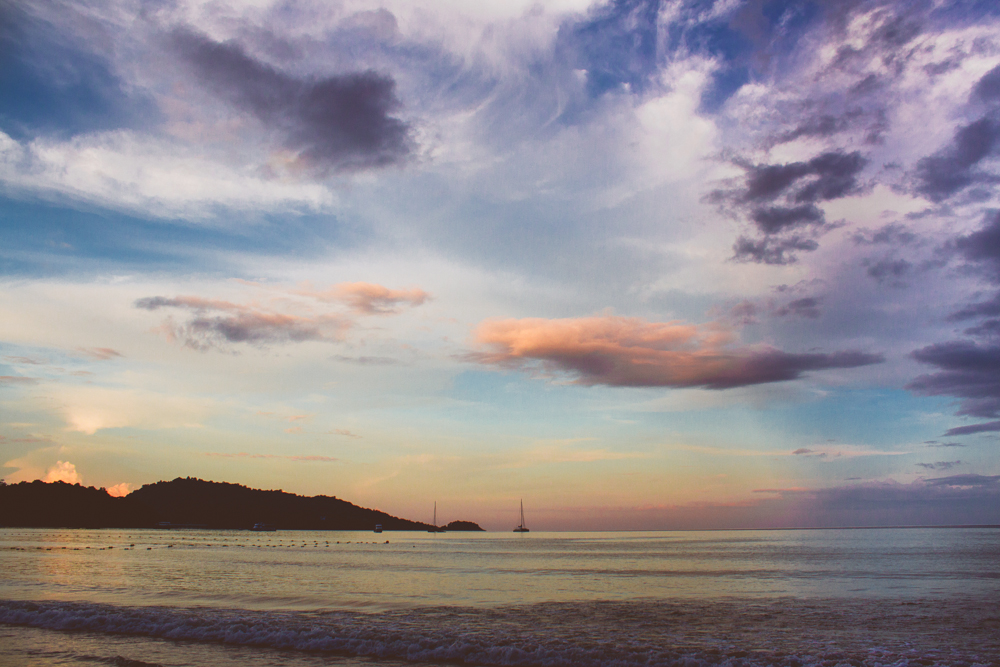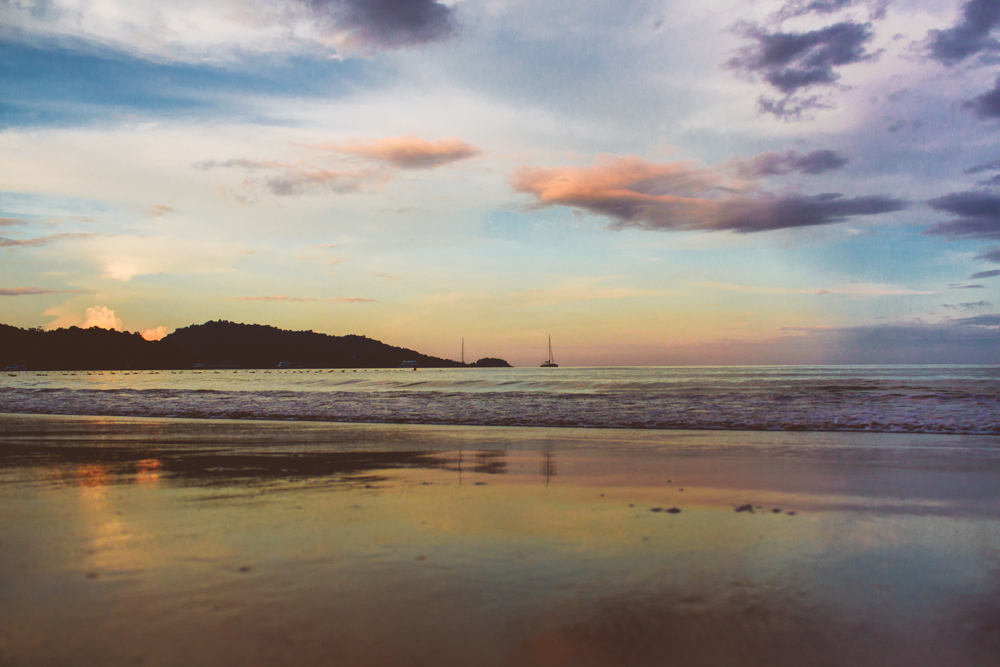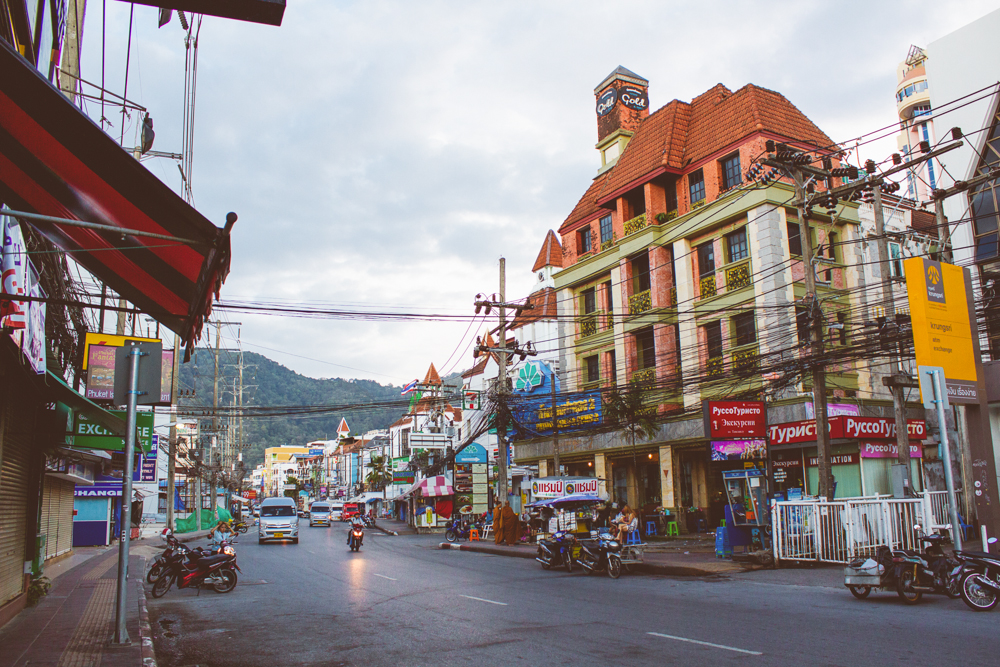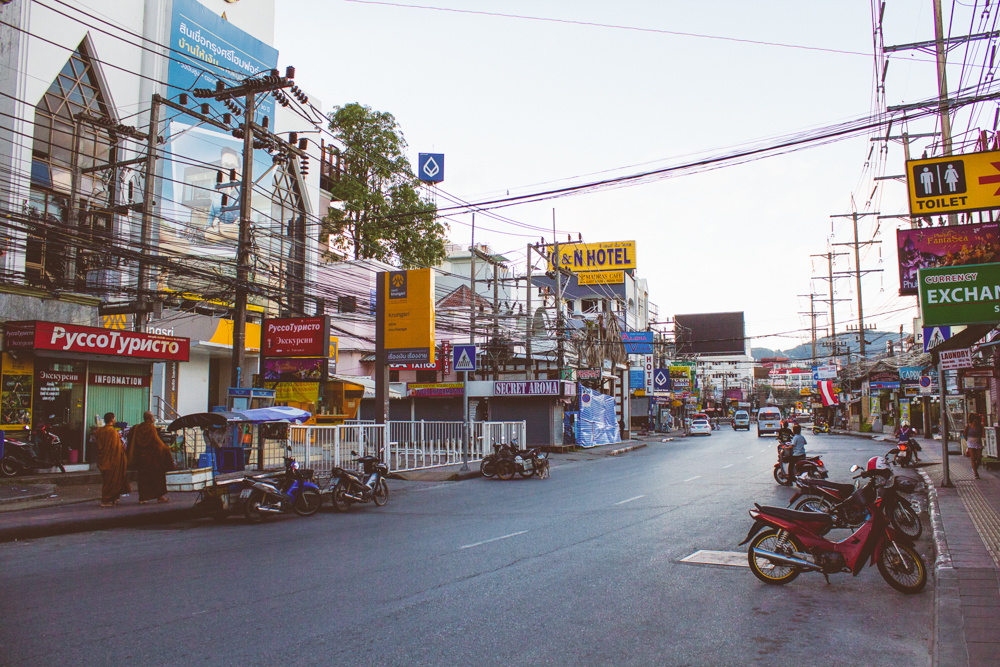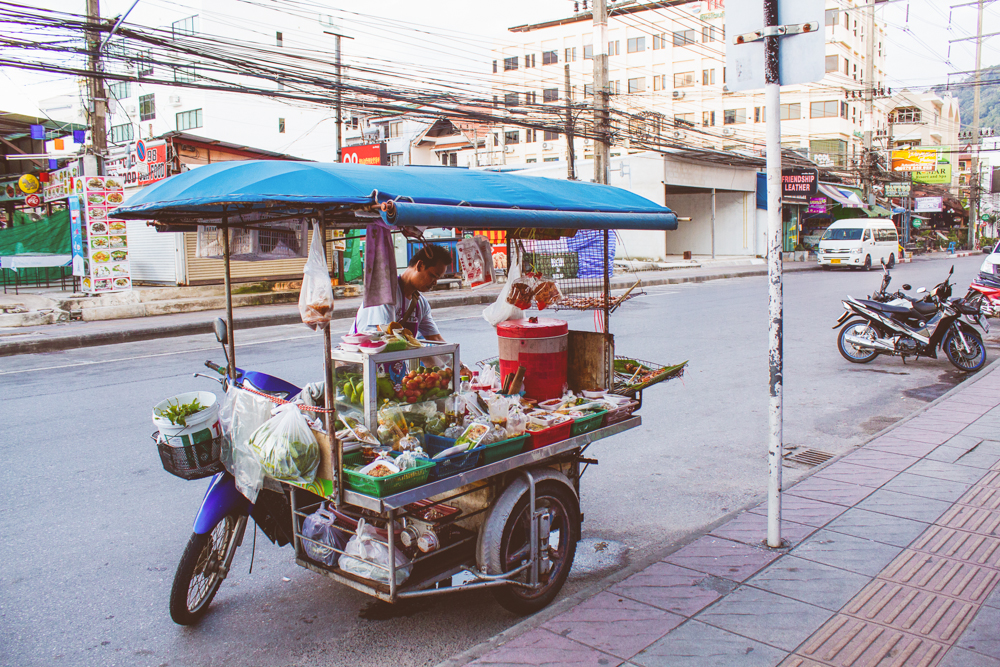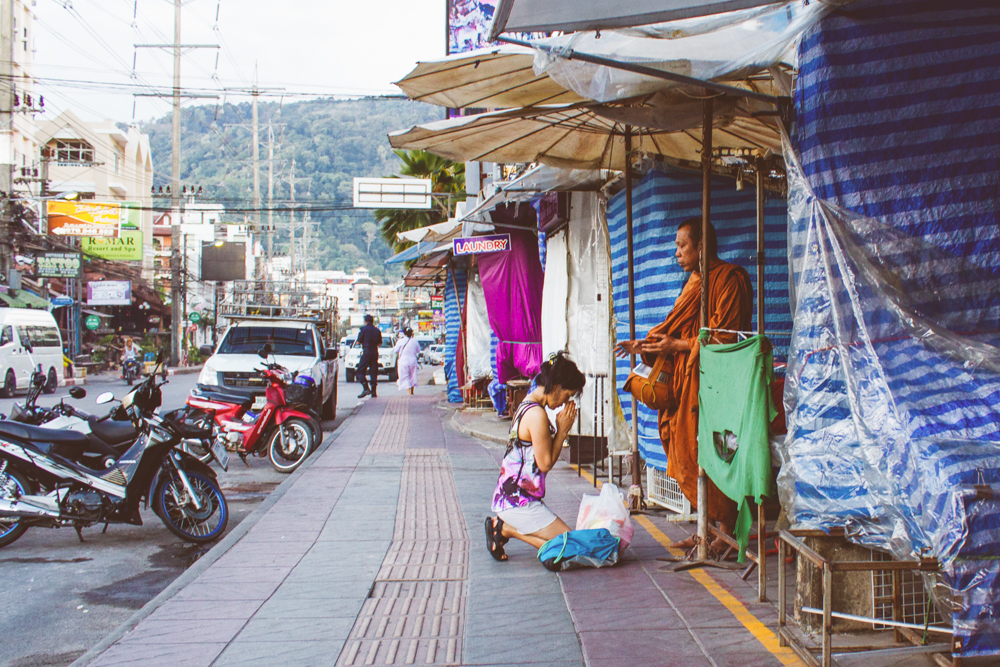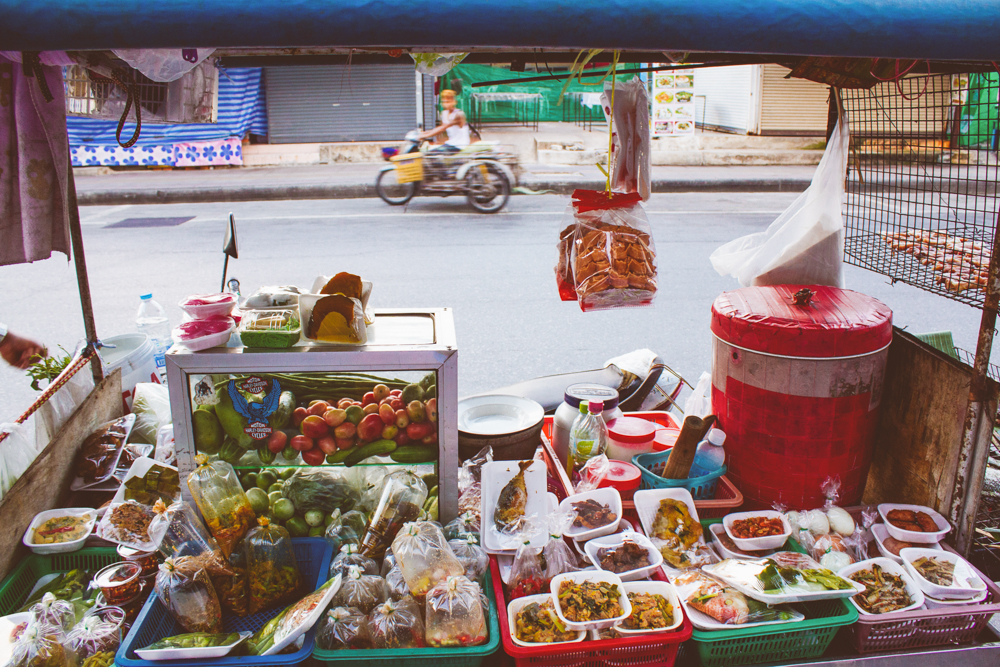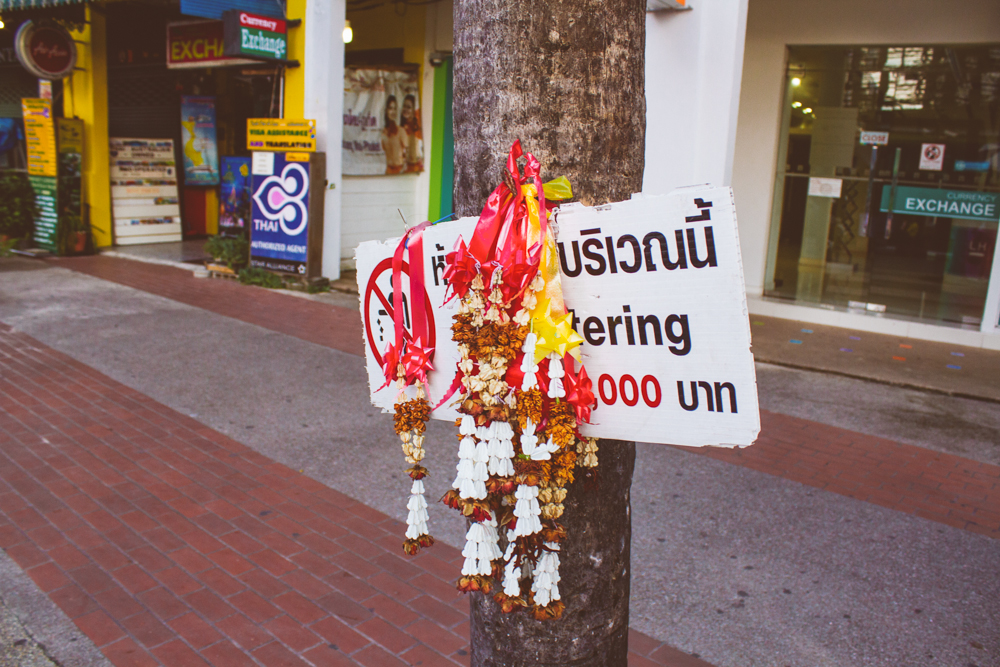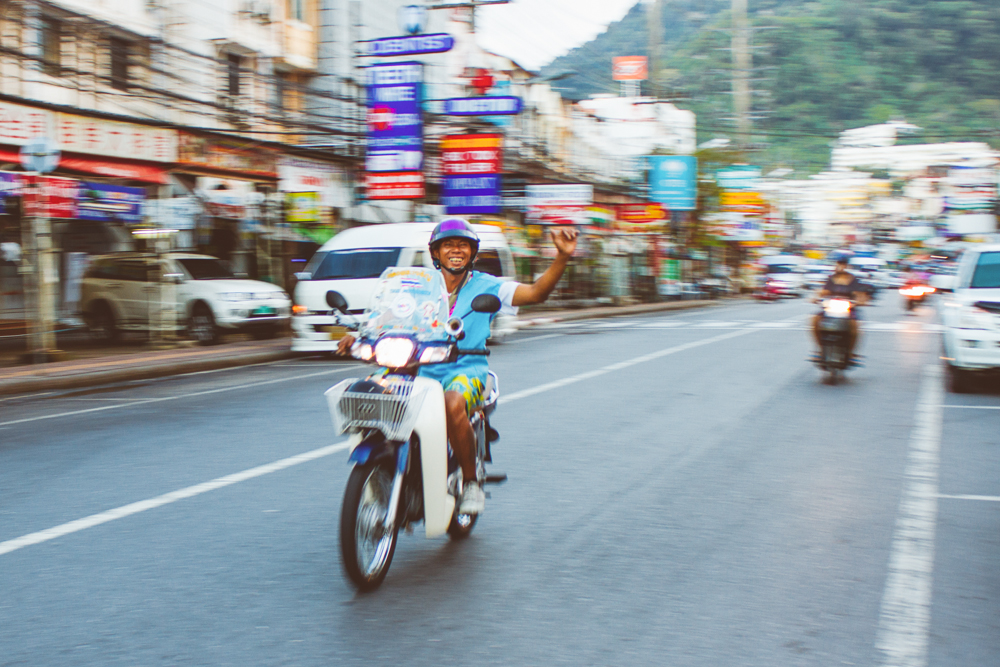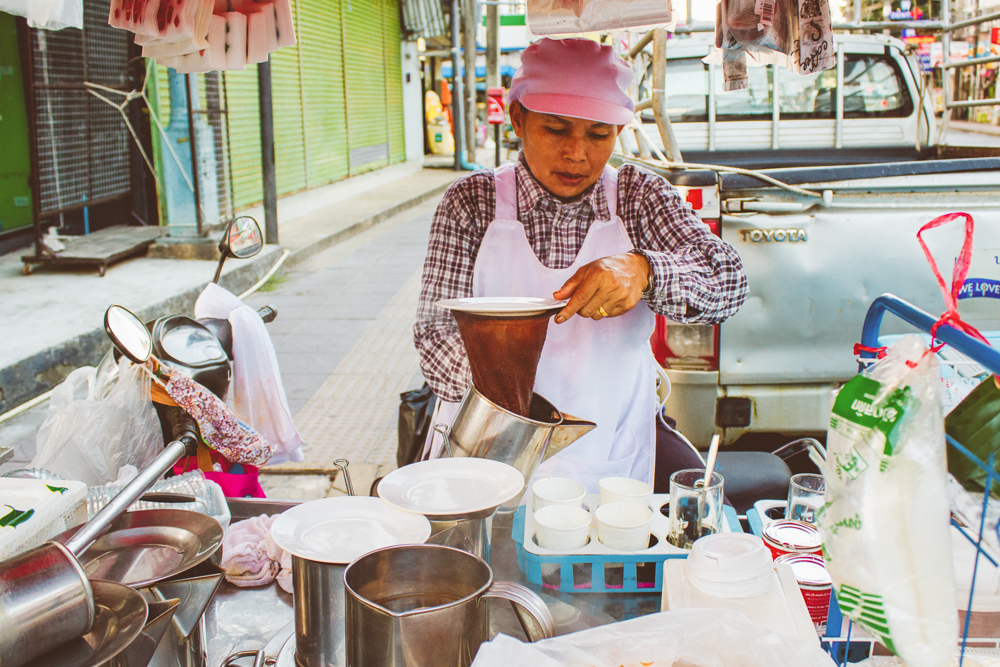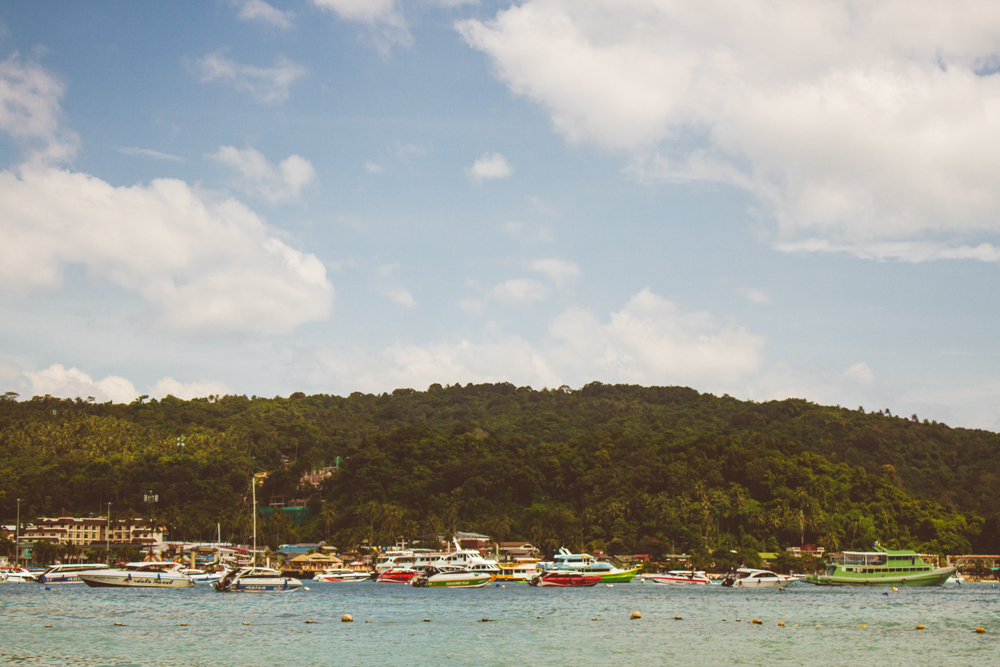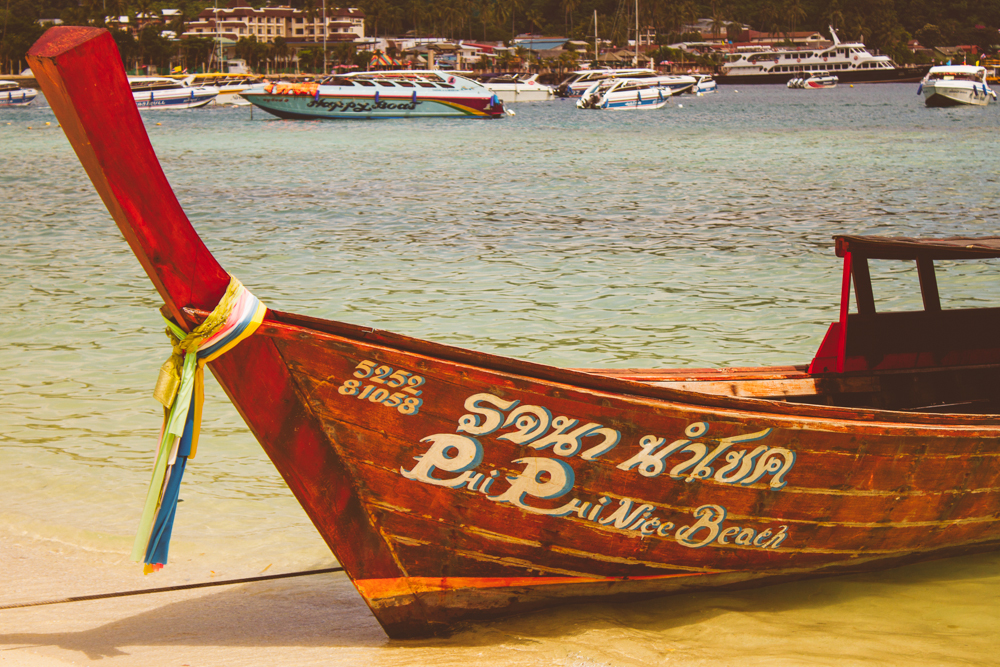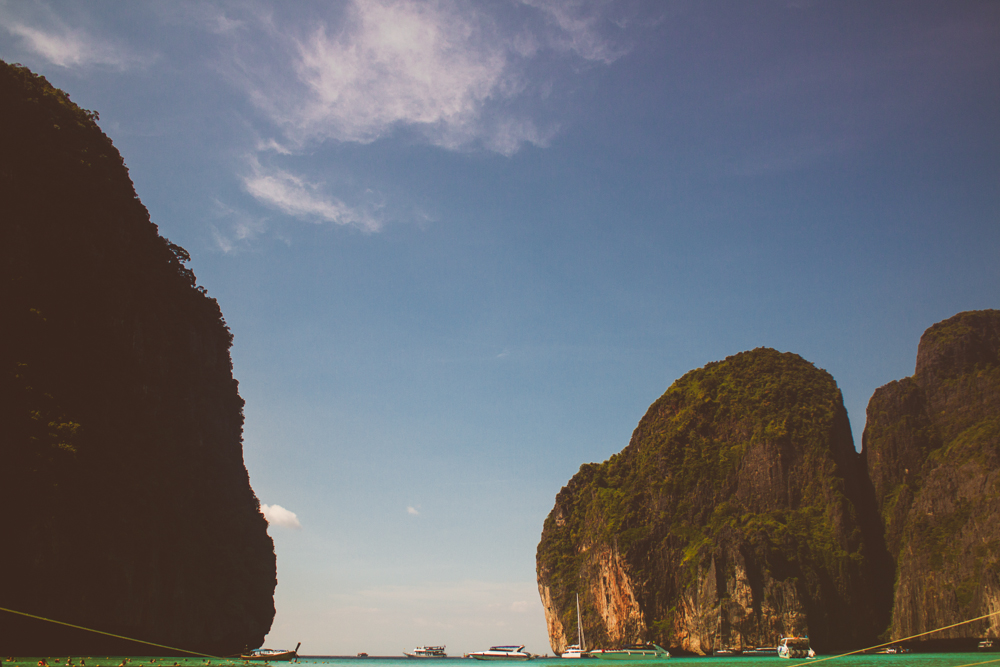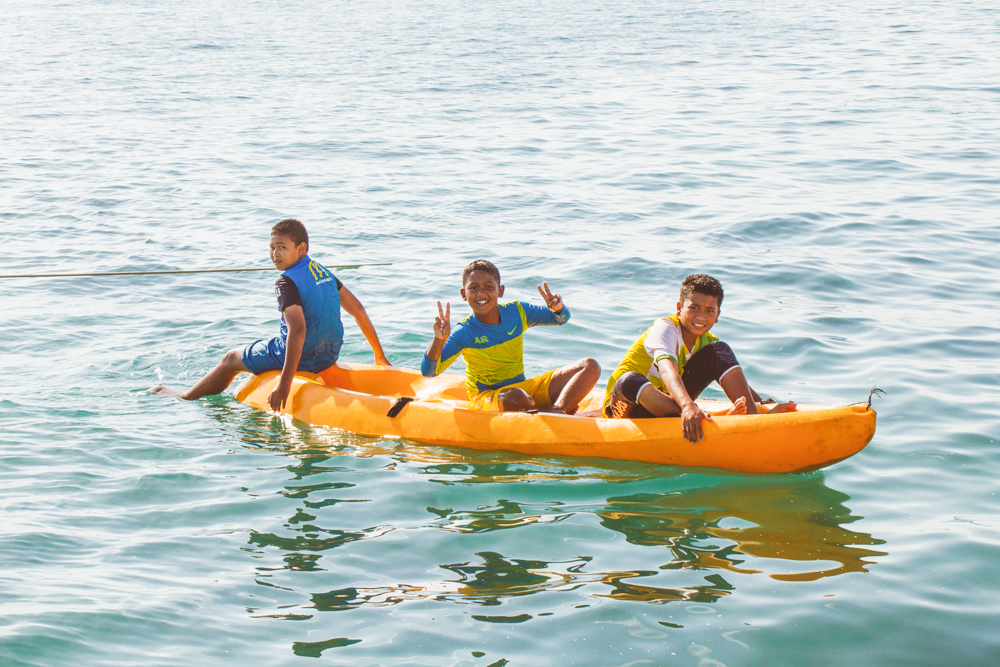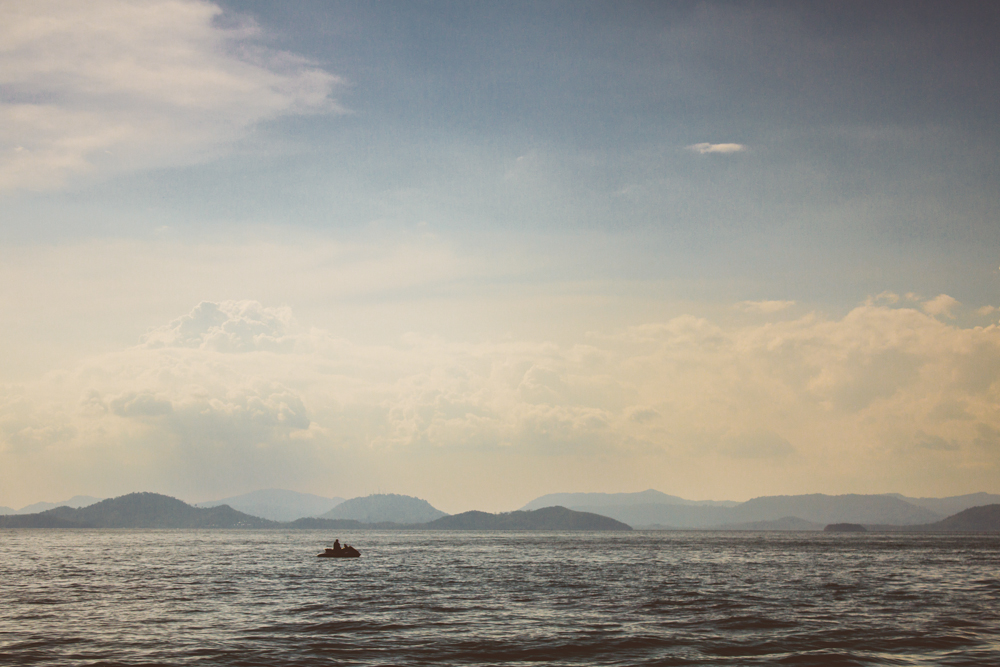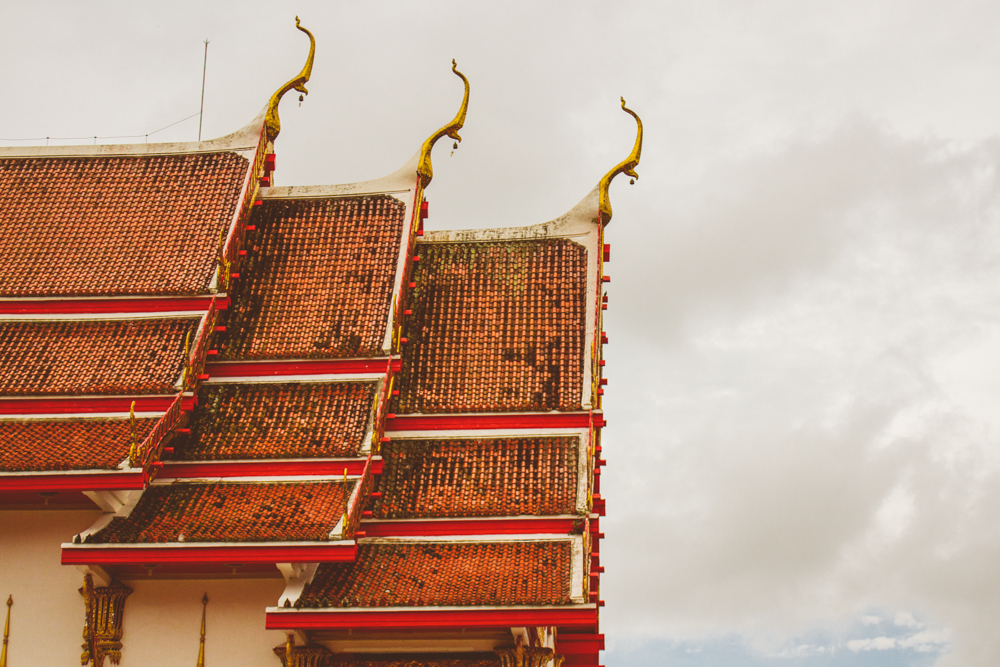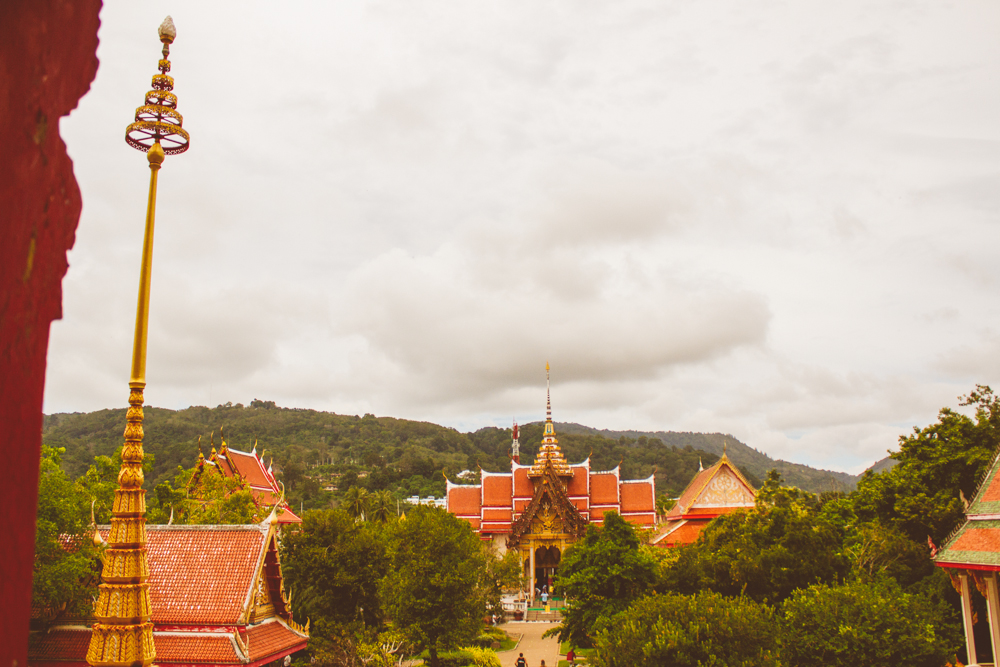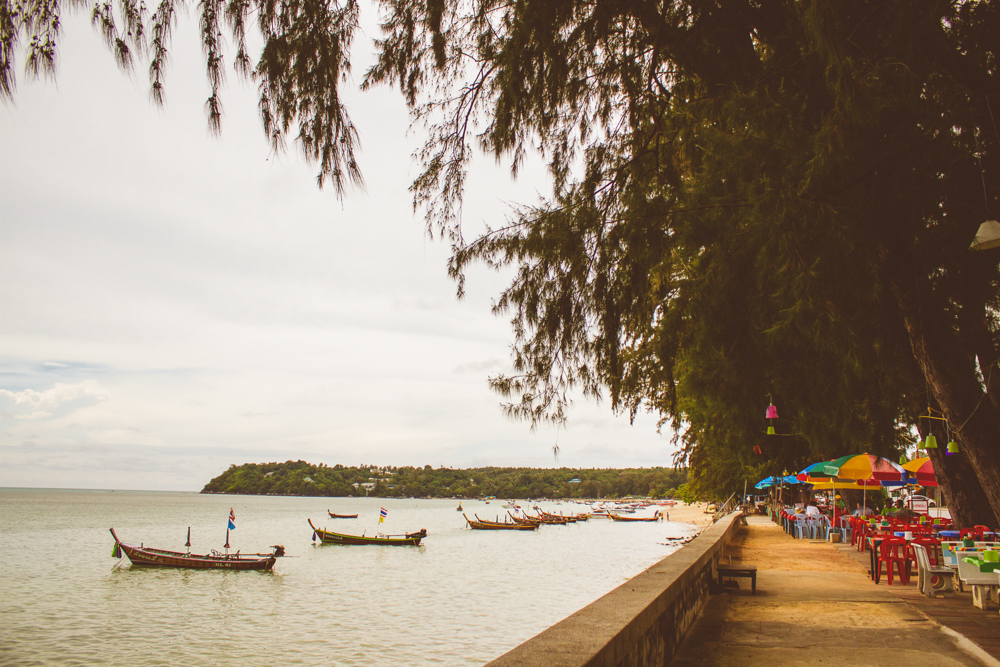 Documentary Photography | Travel Photography | Phuket Thailand | Joyelan.com