You want awesome wedding photos? Be prepared to work for them.
I'm not writing this to be a jerk or to scare people off – I'm writing this because awesome wedding photos don't just happen. They take a little effort.
In the past three years I've done some really crazy things for a great photo. Wading into a freezing river with my camera, balancing on the edge of a cliff, and climbing on the roof of an abandoned cotton mill – to name a few. My clients can vouch for my crazy antics.
It's not just me having all the fun, I strongly persuade my clients to join me. You want that perfect mountain range shot? You'll have to climb a few rocks in your wedding dress. Of course, I don't want you to get hurt or dirty, but I do want you to leave with the best photos you could have – that's why you hired me.
I will always push the limits and I will always try new things; great inspiration comes in the moment. It may turn out epic or it may not work at all, but we have to try. Plus, I can guarantee you'll enjoy the experience and might even have a good story.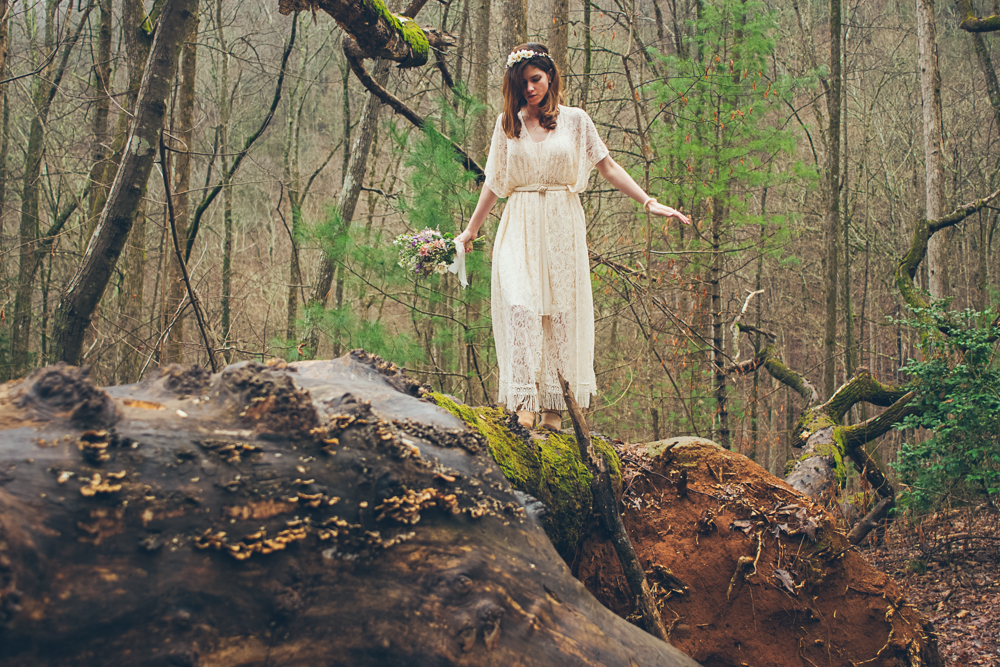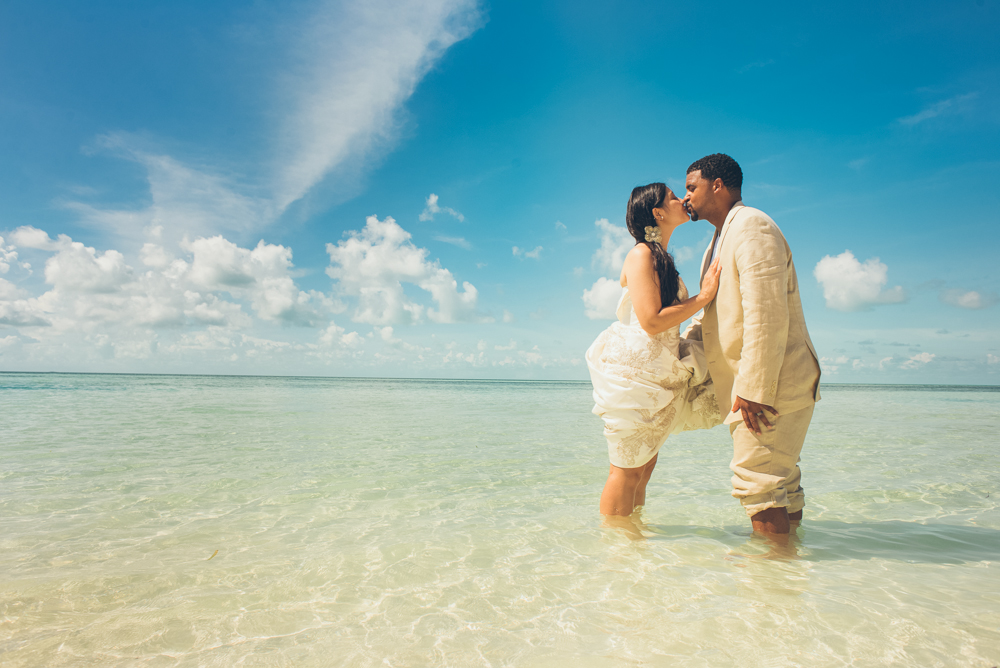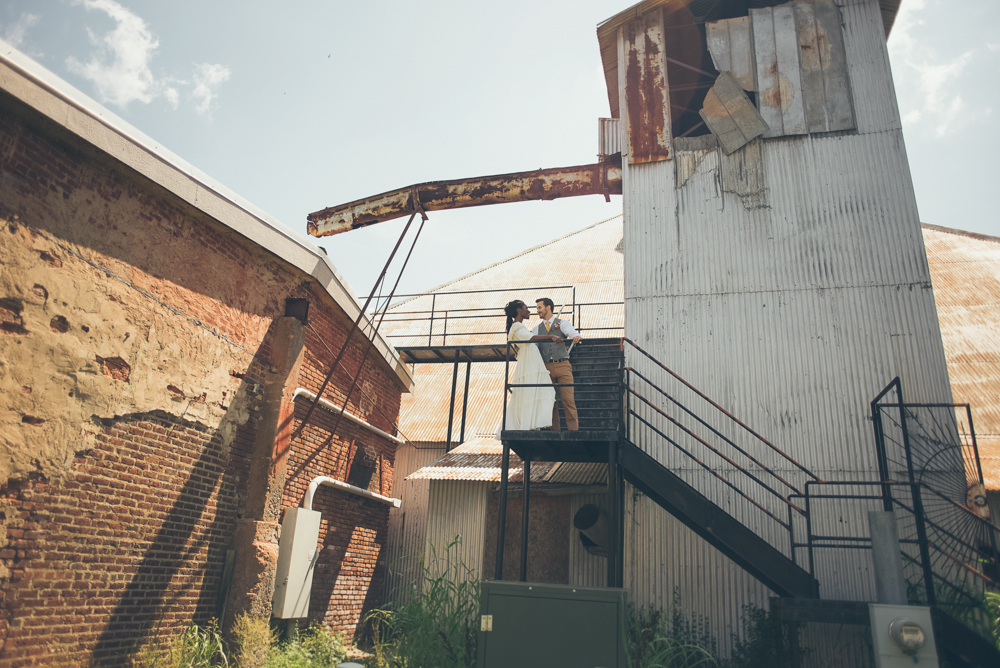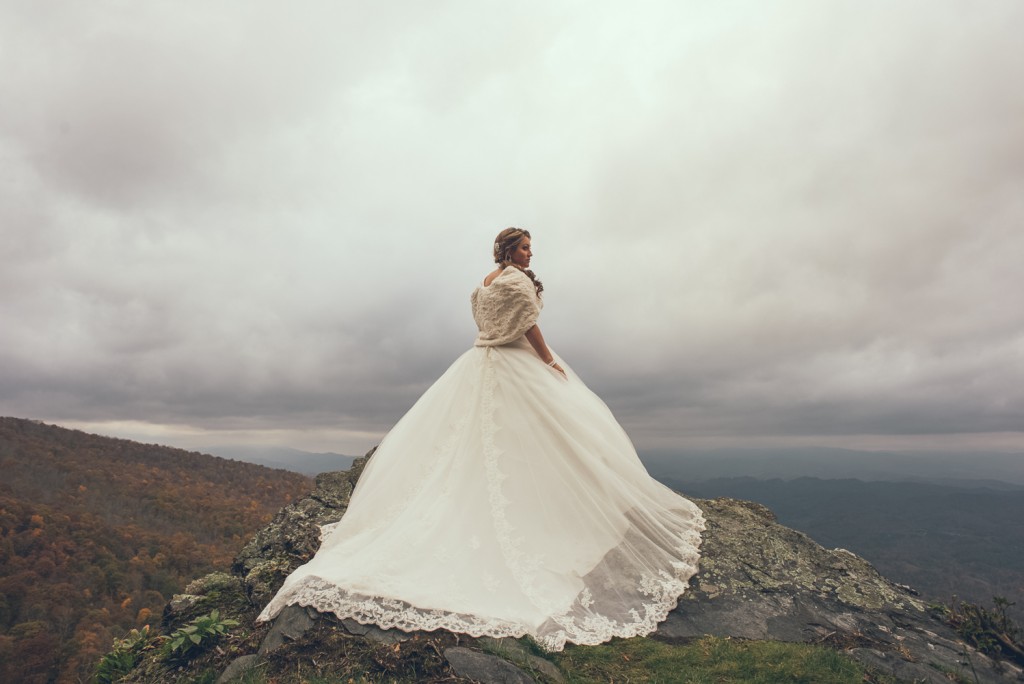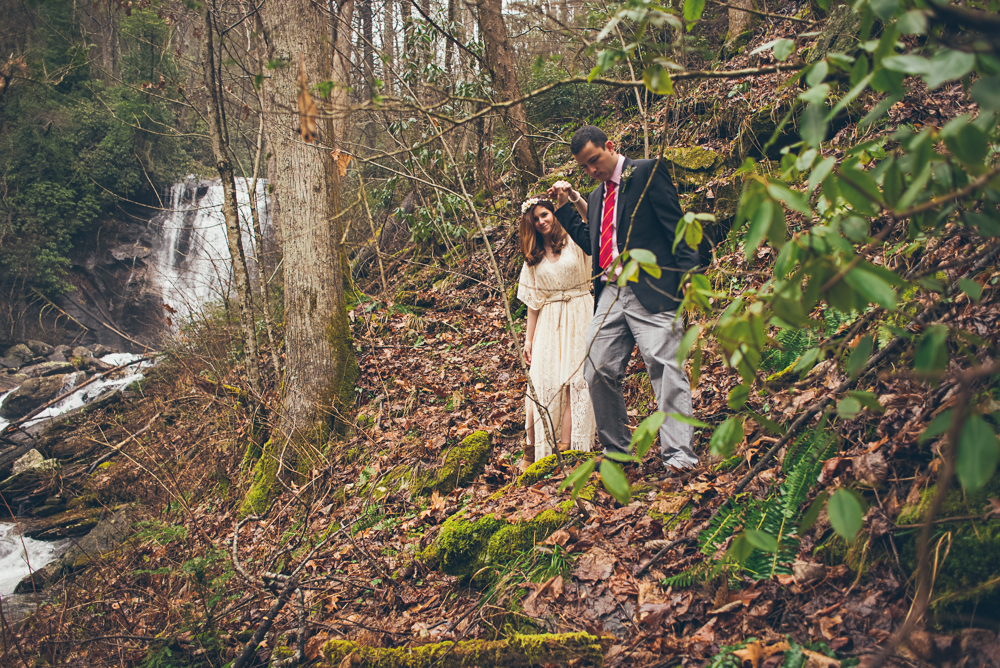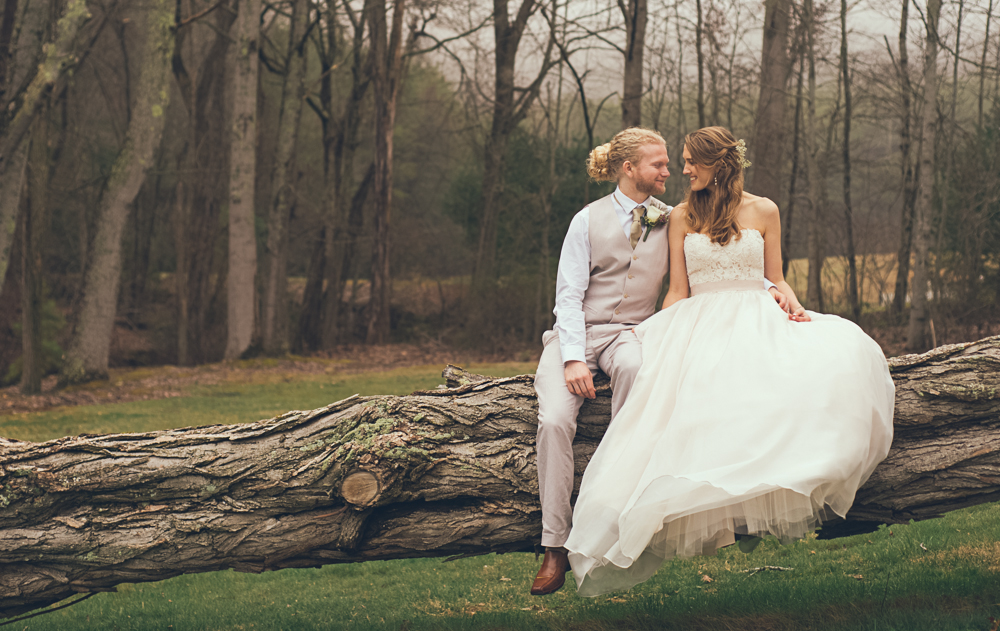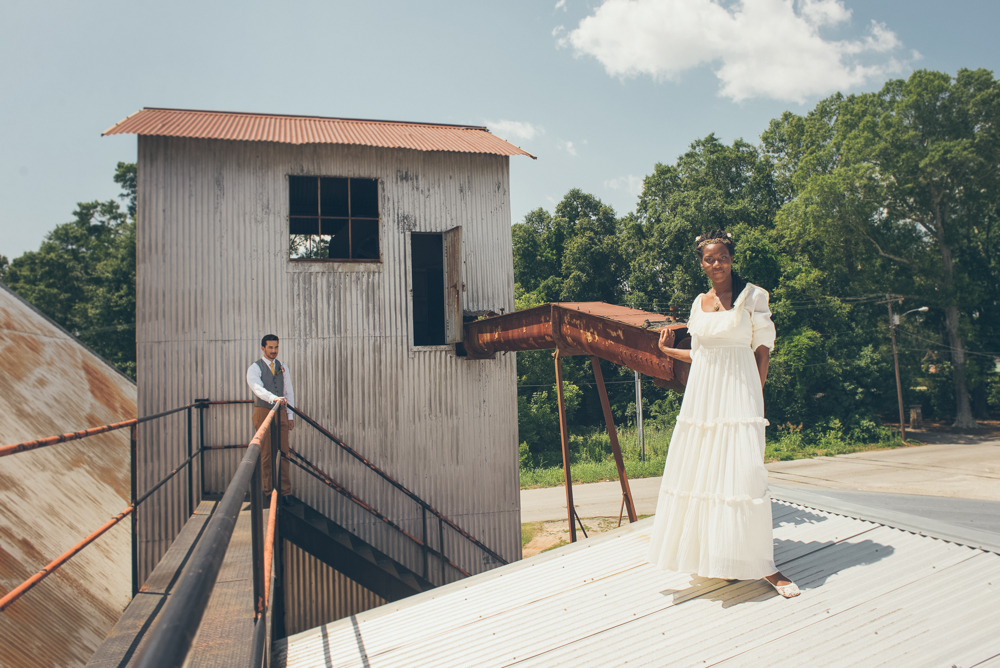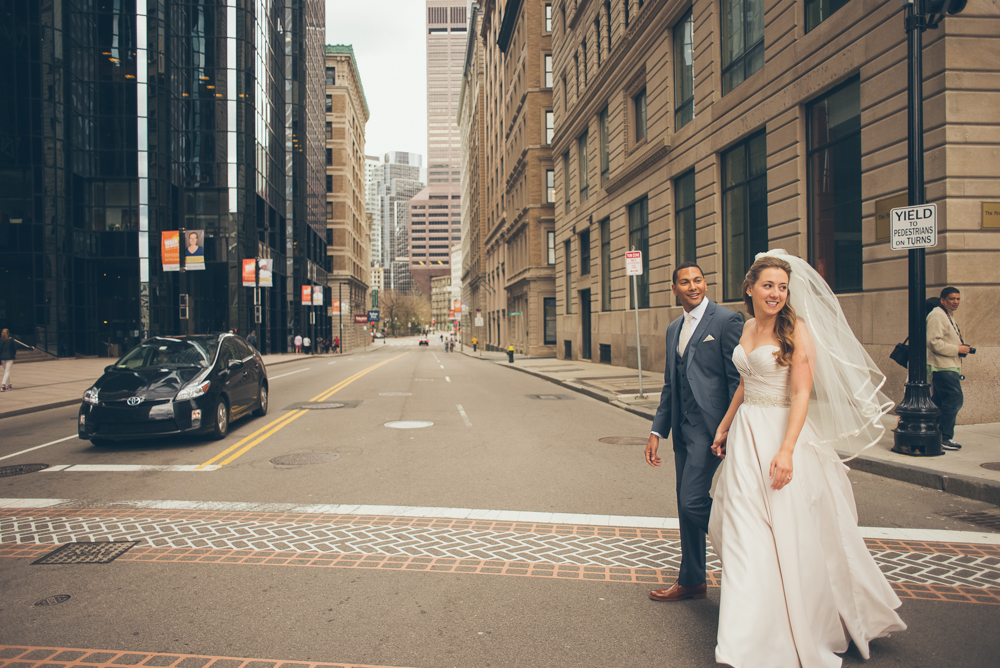 Atlanta wedding photography. Awesome wedding photography. Wedding portrait session ideas.